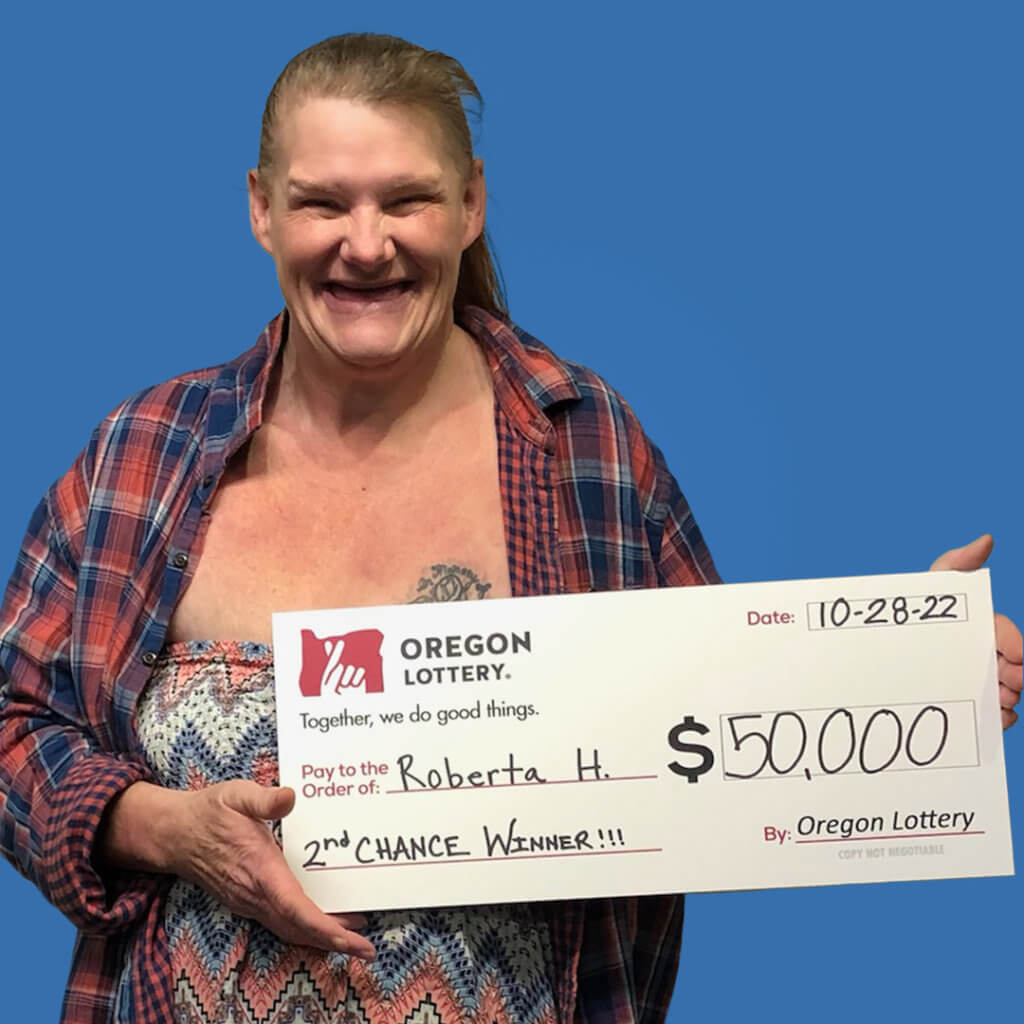 Roberta H – Stanfield — 11/11/22
Smalltown Grapevine
When you live in a town of about 2,000 people, it can feel like everyone knows all your business. And, sometimes, that's not a bad thing!
In Roberta's case, her Stanfield neighbors knew she was a winner even before she did.
A friend knocked on her door with the news that Roberta's name — her first name and last initial, that is — was listed on the Oregon Lottery website as a Second Chance drawing winner. Even though the winners' full last names aren't listed, in a town the size of Stanfield (located about a half hour west of Pendleton), folks are pretty skilled at putting two and two together.
Nevertheless, Roberta called the Lottery to confirm the good news. She had indeed won $50,000 — the final top prize for the Pink Diamond Scratch-it. She immediately got in her car and headed to Salem to claim her prize. As you can imagine, she was all smiles.
One of the best parts about living in a small town? Roberta's Stanfield neighbors are just as happy about her good news as she is.