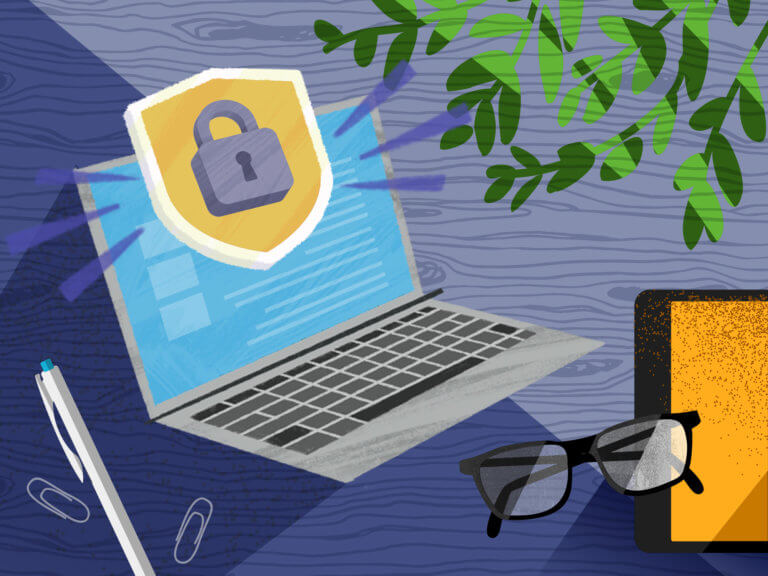 Oregon Lottery Privacy Policy
Your data security and privacy are important to us.
Consent, Definition, Applicability, and Notice of Additional Terms
Consent. When you have a digital interaction with the Lottery, you consent to the collection and use of information in accordance with this privacy policy. Your continued digital interaction with the Lottery after this privacy policy is updated shall be recognized as your acceptance of the most current version of the privacy policy. You may revoke your consent by contacting the Lottery. For some Lottery games, the Lottery needs to request and verify your identity, age, and physical location to ensure compliance with state and federal gaming laws. Therefore, please be aware that revoking consent may affect your ability to play games or use certain services. See also the Record Retention section of this policy. For questions about your DraftKings Sportsbook account, contact support@draftkings.com.
Definition. For purposes of this privacy policy, "digital interaction" means visiting, interacting with, using, or communicating with the Lottery electronically such as, but not limited to, any of the following ways:
Visiting or using an Oregon Lottery website including, but not limited to, oregonlottery.org;
Downloading or using the Oregon Lottery mobile application;
Participating in a Second Chance drawing, or other promotional drawing, on an Oregon Lottery website, social media, or mobile app;
Playing Lottery sports betting games online at https://sportsbook.draftkings.com/ or via the DraftKings Sportsbook mobile app;
Sending or receiving electronic communication to or from the Lottery through email or by using one of several web forms on the website or mobile app;
Communicating with the Lottery on a public social media platform including, but not limited to, Facebook or Twitter; or
Any other similar electronic communications or engagement with the Lottery.
Purpose and applicability. The purpose of this privacy policy is to explain how the Lottery collects, uses, stores, and discloses information about you so that you can make an informed decision about whether to engage with the Lottery digitally. Although many of the same general principles apply, this policy is not intended to cover all the ways information might be collected, used, stored, or disclosed in other contexts, such as in Lottery's relationships with its employees, vendors, or retailers or through in-person contact with players and the public. Please contact us if you have questions about how your information may be used in any context.
Notice of additional terms. Your interaction with the Lottery may be subject to additional laws, rules, and terms of use. (See, for example, Article XV, § 4 of the Oregon State Constitution; ORS chapter 461; and OAR chapter 177; sports betting games and promotional drawings are also subject to additional terms and conditions.) In the event of a conflict between this policy and another applicable law, rule, or provision of the terms and conditions, the law, rules, or provision governs.
What Information is Collected
General Internet User Information. Examples of generic Internet user information we may gather and store about your digital interactions with Lottery include, but are not limited to, Internet Protocol address, type of device, type of Internet browser used, date and time of visit, and web pages accessed.
Identifiable information. You may provide or create personally identifiable information in your digital interactions with the Lottery including, but not limited to:
Voluntary submission of personal information. Examples of digital interactions with Lottery in which you may choose to voluntarily provide personal information include, but are not limited to, sending Lottery an email, entering a promotional drawing, participating in a survey, commenting on an Oregon Lottery social media post, or creating a DraftKings player account to play sports betting games. During these digital interactions we and our vendors, including Crown OR Gaming LLC ("DraftKings"), may request, collect, store, and use information about you that you voluntarily submit including, but not limited to, name, address, email address, geolocation information, phone number, date of birth, driver license number, Social Security number, username, password, credit or debit card information, or other financial account information.
Personal player data/activity. Your activity during a digital interaction with Lottery may generate or create additional information, such as scanned ticket history or player account activity.
How Information is Secured
The Lottery takes its obligations under the Oregon Consumer Information Protection Act seriously and has implemented technical, physical, and administrative safeguards to protect your personal information. The Lottery has implemented reasonable safeguards to protect your information during storage and transmission. The Lottery has policies and procedures in place to protect information from unauthorized access or inadvertent disclosure. The Lottery ensures vendors who have access to personal information also have reasonable safeguards in place. Although the Lottery does not and cannot warrant that these safeguards are foolproof, the Lottery does regularly assess the adequacy of its safeguards and will notify you in the event of a breach of security as required by ORS 646A.604.
How Information is Used
Use for legitimate business purposes. The Lottery will only use and share your information for legitimate business purposes. This means any function that is reasonably necessary to the operation or administration of the Lottery. Some of the particular legitimate business purposes are described in more detail in this section, but some general examples of legitimate business purposes for which the Lottery may use or share your personal information include, but are not limited to:
To ensure compliance with laws relating to playing lottery games, such as, but not limited to, verifying your age, identity, and location;
To process your prize claim, such as, but not limited to, reporting your prize amount and withheld tax to state or federal tax authorities or checking for certain debts as required by Oregon law;
To enter you into a promotional drawing, such as, but not limited to, Second Chance Drawings;
To respond to your email or inquiry;
To notify you if you win a prize;
To provide games or promotions; or
To facilitate playing digital sports betting games.
These legitimate business purposes may include sharing personal information with third parties, such as, but not limited to, Lottery vendors, including DraftKings, to facilitate game play, prize payment, or to otherwise provide games and services to you. Third-party vendors may also collect, store, and share information about you directly pursuant to your consent to do so.
Geolocation. Certain federal laws regulating betting on the Internet require the Lottery or our vendors to verify your location. Therefore, if you use a Lottery mobile application, you consent to the Lottery and our contractors and vendors, including DraftKings and its service providers, transmitting, collecting, maintaining, processing, and using your location data to provide and improve location-based services. You may withdraw this consent at any time by turning off your location settings; however, you may be unable to play Lottery games that require confirmation of your physical location within the state of Oregon, such as sports betting.
Prize winner information. The Lottery may disclose prize winner information as described in OAR 177-046-0130.
Marketing. The Lottery may use your personal information to market to you, such as your name and email address. Your information or activity may also be used to enhance your overall experience, customize messages, and gain insights which may impact future decisions regarding the website or mobile app.
Security. The Lottery has a legal duty to assure security, integrity, honesty, and fairness in the operations and administration of the Oregon State Lottery (see, for example, Oregon State Constitution, Article XV, §4(4)). To enforce the Lottery's rights against unauthorized access or attempted unauthorized access to the Oregon Lottery's information technology assets or against other inappropriate use, the Lottery may monitor website and mobile app traffic and use and may report any unauthorized use or attempted breach or hack of the Lottery's website(s) or mobile app(s). The Lottery may report any suspected criminal or fraudulent activity and, in making such reports, may share information collected about you with appropriate third parties such as, but not limited to, law enforcement or vendors, including DraftKings.
Legal Obligations. The Lottery may request, store, use, or share your information when needed to carry out legal obligations, such as, but not limited to, paying taxes withheld from a prize or checking for certain debts (see, for example, ORS 316.194, 461.715 and 461.719), obtaining legal advice, or responding to a lawful order such as a court order or similar legal directive.
Additional Disclosures by Lottery Vendors. Vendors or service providers, including, but not limited to DraftKings, may require your permission to use and further disclose your personal information according to their own separate terms of use and privacy notices in order to use the vendor's or contractor's services. (For additional information about DraftKings' privacy practices, including a description of the categories of personal information it collects, uses, and discloses, please see DraftKings' Privacy Notice.)
Social Media
The Lottery maintains a presence on various social media platforms and the Lottery welcomes public engagement with the Lottery on social media. Information shared with Lottery on social media is subject to monitoring, moderation, or disclosure. The Lottery may use or repurpose any or all content submitted on any social media platform.
Moderation. The Lottery reserves the right to moderate and manage its social media environment like Lottery moderates and manages public meetings with the goal of: ensuring effective communication; creating a safe and welcoming environment for others to join and participate; and promoting the values and branding of the Oregon State Lottery.
Blocking or deleting posts. The Lottery may block, hide, or otherwise restrict behavior or comments that include any of the following. Lottery personnel will report threats to Lottery Security pursuant to internal policy and/or to law enforcement if it constitutes potentially criminal behavior.
Personal attacks or vulgar, abusive, offensive, threatening, or harassing language. This includes creative spellings of swear words.
Vulgar or disparaging comments based on race, creed, color, age, religion, gender, marital status, status with regard to public assistance, national origin, physical or mental disability, sexual orientation, or gender identity.
Sexual content or links to sexual content.
Copyright or trademark violations.
Campaign activity that promotes or opposes any person campaigning for election to a political office or any ballot measure.
Disclosure of otherwise confidential information.
Promotion of false or defamatory information.
Blocking or prohibiting individual users. The Lottery may block or otherwise prohibit a user profile from interacting with Lottery on social media. Such action requires the approval of at least one of the following individuals: the director, assistant director for security, digital marketing manager, or the community and corporate engagement manager. The Lottery shall attempt to give such user written notice that their profile has been blocked pursuant to this policy, for the following reasons:
Safety concerns;
Spam or suspected bot;
Repeated blocked or deleted posts (see section above); or
One particularly egregious or offensive blocked or deleted post (see section above).
Not legal notice or comment. Communications made through third-party social media sites in no way constitute a legal or official notice or comment to the Oregon State Lottery or any official or employee of the Oregon State Lottery for any purpose. For information about giving notice or submitting official comment to the Commission or director or visit the Commissioner and Director information page.
Public Disclosure
Government transparency and public information. All information collected by the Lottery becomes a public record that may be disclosed under the Oregon Public Records Law, unless an exemption in law exists. ORS chapter 192 is the Oregon Public Records Law, but there are additional statutes and administrative rules regarding public records. (See, for example, OAR 177-010-0100, Requests and Fees for Copies of Public Records.) These laws and rules exist to ensure the government is transparent to the people of Oregon and the public maintains the right to access appropriate records and information possessed by state government. It is possible your information could be disclosed in the event of a public records request. At the same time, there are exceptions to the public's right to access public records that serve various needs, including the privacy of individuals. The Lottery may apply any redactions or exemptions allowed under the law, but ultimately the Attorney General and the courts determine what records must be disclosed under Oregon's Public Records Law. If you have questions, please contact us.
Your Rights
Requesting information. You have the right to review information collected about you.
Change Your Personal Information. When you are logged in to your account, you can edit your personal information. If you need assistance, contact us or, for questions about your DraftKings player account, contact support@draftkings.com.
Public Records Retention
The Lottery retains and discloses public records as required by law. (See, for example, but not limited to, ORS 192.001; 192.018; OAR 166-300; and Lottery's Special Schedule.) You may request deletion of personal information or records maintained by the Lottery and we will try to honor your request. (For the Lottery's convenience app, you may request to delete your member account when logged in on the Lottery's website or mobile app.) However, please be aware that some records must be retained under Oregon law or for Lottery business purposes. Other records may be held by vendors or other third parties with different retention and deletion policies. For questions about your DraftKings account, contact support@draftkings.com.