Oregon Lottery Privacy Policy
Your data security and privacy are important to us.
Summary of Privacy Policy
This privacy policy covers all interactions you may have with the Oregon Lottery, online, or in-person.
The Oregon Lottery website provides links to other websites for the convenience of the public and our players, please note that these websites are not covered by this privacy policy.
The Oregon Lottery does not warrant the accuracy, reliability, or timeliness of any information published by these external websites, nor endorses any content, viewpoints, products, or services linked from these systems, and is not liable for any losses caused by reliance on the accuracy, reliability, or timeliness of their information. Any person or entity that relies on any information obtained from these systems does so at their own risk.
The Oregon Lottery privacy policy applies only to the information collected by the Oregon Lottery.
When you submit personally identifiable information, participate in a promotion, use the Oregon Lottery app, or browse this website, you consent to the collection and use of the information in accordance with this privacy policy.
The Oregon Lottery reserves the right to make changes to this privacy policy at any time and for any reason without prior notice. It is your responsibility to reference this privacy policy page regularly to be familiar with its content. For your convenience, the privacy policy revision date will be posted at the beginning of this privacy policy on the site. Your use of this website, the app, or participation in a promotion, at any time after a change shall be recognized as your acceptance of the most current version of the privacy policy.
Information Collected
How Information is Collected and Secured
How Information is Used
What Information is Disclosed
Social Media
Your Rights

Information Collected
The information collected by the Oregon Lottery may be submitted voluntarily, collected automatically when you browse or download information from the website, download and use the Oregon Lottery app, or fill out a prize claim form.
Types of Information Collected
The type of user information collected may vary based on how it was gathered, including but not limited to: your name, email address, scanned ticket history, other information voluntarily submitted, and information automatically collected about your usage of the website and app.
Personally Identifiable Information
Oregon Lottery only collects personally identifiable information about individuals when it is provided to the Oregon Lottery voluntarily. When you register at the site, through the app, or complete a prize claim form, the Oregon Lottery gathers personally identifiable information which allows you to participate in drawings, marketing research, and surveys, and enables the Oregon Lottery to contact winners, distribute prizes, respond to emails, and provide other information. Personally identifiable information that the Oregon Lottery collects includes name, email, mailing address, telephone number, date of birth, and social security number is never shared with or sold to third parties.
The Oregon Lottery uses information security safeguards. The Oregon Lottery takes reasonable precautions to protect the personally identifiable information it collects from loss, unauthorized access, illegal use, or unauthorized disclosure. The Oregon Lottery uses encryption software to protect the security of individual's personal information during transmission of such information through the Oregon Lottery's website. Oregon Lottery stores personally identifiable information in secure locations and has policies and procedures in place to protect such information from illegal access or inadvertent disclosure.
Personally Identifiable Player Data
By entering second chance drawings or scanning tickets using the Oregon Lottery app, players voluntarily provide and create individual player data to the Oregon Lottery. The Oregon Lottery considers all such data confidential and will take steps to secure it.

How Information is Collected and Secured
Voluntary Submission
The Oregon Lottery may require you to voluntarily submit information to the Oregon Lottery on the website, or app, or on a prize claim form. The information submitted will include personally identifiable information and information that is not personally identifiable. This information is only collected for Oregon Lottery purposes.
oregonlottery.org
If you browse or download information during your visit to this website, the Oregon Lottery collects and stores only the standard data collected by all web server software including but not limited to date and time that the website was accessed, which web pages you accessed, and what type of internet browser is used. The Oregon Lottery does not track individual user navigation choices. For security purposes, the website may monitor network traffic to identify unauthorized attempts to upload or change information, or otherwise cause damage.
Unauthorized attempts to upload information or change information on this service are strictly prohibited and may be punishable under the state and federal laws. Evidence of possible abuse or criminal activity may be provided to appropriate officials. Except for authorized law enforcement investigations, no attempts are made to identify individual users or their usage habits.
Cookies
When you use the website, Oregon Lottery may use tracking cookies in order to compile aggregate information about your use of the website. By gathering this information, the Oregon Lottery is able to determine total traffic, time spent interacting, errors encountered, and other performance measures for specific pages within the website so that we may continually improve the content and provide features suited to the needs and interests of our visitors to this website. The Oregon Lottery may also gather profile information such as age and gender or game preferences so that we can provide advertising or prizes on this site that match your interests.
Web Beacons
The Oregon Lottery may also utilize tracking pixels embedded within promotional email messages which are sent to you which tracks the number of emails opened, the number of clicks, and the number of bounces. This enables the Oregon Lottery to monitor and improve our delivery of email through this website. At any time, you may Opt-Out of receiving any future promotional email messages from the Oregon Lottery by following the hyperlinks imbedded at the footer of any promotional email sent from the Oregon Lottery.
Email
If you send an email to Oregon Lottery, your email address and the contents of your message will be collected. The information collected is not limited to text characters and may include audio, video, and graphic information formats included in the message. Your email address and the information included in your message will be used to respond to you, to address issues you identify, to improve the website, or to forward your message to another state agency for appropriate action. The Oregon Lottery will not sell to a third party or otherwise disclose your email address for any purposes other than Oregon Lottery purposes, except as necessary to complete a transaction or promotion connected with this website, or unless required under Oregon Public Records Law.
Mobile App
Use of the Oregon Lottery app requires submitting name, birth date (for age verification), zip code, and email address. In addition, the app will log a history of tickets scanned using the app. The Oregon Lottery considers personally identifiable player data, such as scanned ticket history, confidential.
Certain services, including GeoComply, will make use of your location data. If you use the mobile app, you consent to us transmitting, collecting, maintaining, processing and using your location data in order to provide and improve location-based services. You may withdraw this consent at any time by turning off the location settings or by notifying us in writing that you would like to withdraw such consent.
Prize Claim Form
For mail-in prize claim forms, and all prize claims over $600, the Oregon Lottery requires winners to fill out a prize claim form. Information submitted on the prize claim form include personally identifiable information such as name, gender, address, social security number, birth date, and driver's license number.

How Information is Used
The Oregon Lottery may collect information from you when you use the website, mobile app, or fill out a prize claim form, the Oregon Lottery will use to: enhance your overall experience, pay prize claims, gain marketing insights which impact future decisions regarding the website and app, or customize messages to ensure that they are relevant and useful to you.
Third Parties
The Oregon Lottery respects the privacy of our users and does not sell information to third parties, nor will permit anyone else to do so.
The Oregon Lottery may contract with third-party vendors to conduct market research studies or other Oregon Lottery related research or manage functions of the Oregon Lottery Player Portal, such as performing responsibilities related to drawings, email responses, and other notifications. These third-party vendors may access and use your personally identifiable information to complete their responsibilities for the Oregon Lottery. The Oregon Lottery maintains strict security policies with each third-party vendor to ensure that your information is protected and is not shared, sold, or used by the vendor except for Oregon Lottery purposes.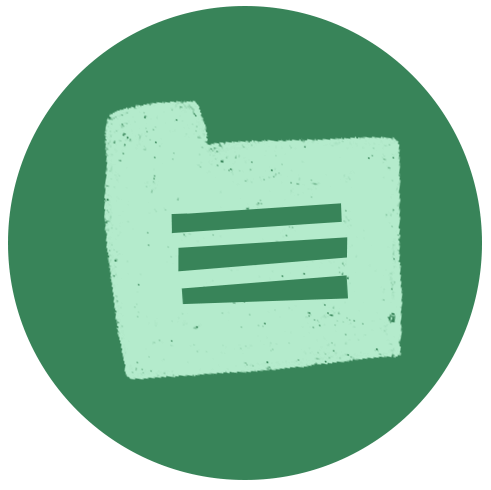 What Information is Disclosed
Please be aware that in the State of Oregon, laws exist to ensure that state government is open, and that the public has a right to access appropriate records and information possessed by state agencies. Under the Oregon Public Records Law, all information collected by the Oregon Lottery is a public record. Some records may be withheld or redacted if an exemption applies under Oregon Public Records Law.
"Personal information" is defined by ORS Chapter 192. Such personal information may be exempt from disclosure if disclosure would constitute an unreasonable invasion of privacy under the circumstances.
"Confidential Submissions" are defined by ORS Chapter 192 as information submitted to a public body in confidence and not otherwise required by law to be submitted, where such information should reasonably be considered confidential, the public body has obliged itself in good faith not to disclose the information, and when the public interest would suffer by the disclosure.
Ultimately, Oregon's Attorney General has the final authority to determine what is and isn't a releasable public record.
The Oregon Lottery may disclose personally identifiable information to federal or state law enforcement authorities to enforce the Oregon Lottery's rights against unauthorized access or attempted unauthorized access to the Oregon Lottery's information technology assets or against other inappropriate use of this website.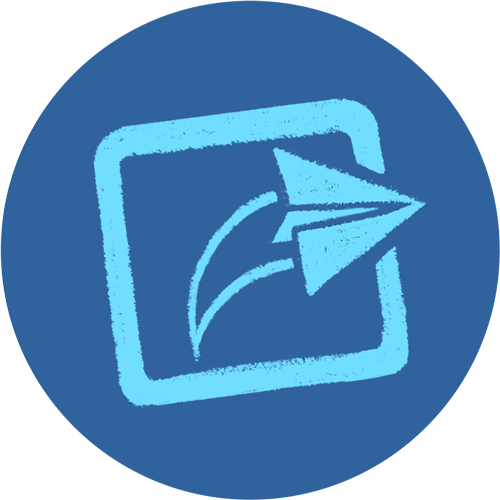 Social Media
The Lottery maintains a presence on various social media platforms. You may initiate engagement with the Lottery on such sites by "tagging" the Lottery in comments, submitting questions or comments to Lottery, or otherwise engaging depending on the type of social medial platform. The Lottery welcomes such public engagement, but the Lottery reserves the right to moderate and manage its social media environment like Lottery moderates and manages public meetings with the goals of: ensuring effective communication; creating a safe and welcoming environment for others to join and participate; and promoting the values and branding of the Oregon State Lottery. Persons engaging with the Lottery on third-party social media sites must be aware of the following:
The Lottery will block, hide, or otherwise restrict behavior and comments that include any of the following:

Personal attacks or vulgar, abusive, offensive, threatening, or harassing language. This includes creative spellings of swear words. Lottery personnel will report threats to Lottery Security pursuant to internal policy.
Vulgar or disparaging comments based on race, creed, color, age, religion, gender, marital status, status with regard to public assistance, national origin, physical or mental disability, sexual orientation, or gender identity.
Sexual content or links to sexual content.
Copyright or trademark violations.
Campaign activity that promotes or opposes any person campaigning for election to a political office or any ballot measure.
Disclosure of otherwise confidential information.
Promotion of false or defamatory information.
The Lottery may, upon the approval of the digital marketing manager or the community and corporate manager, block or otherwise prohibit a user profile for the following reasons. The Lottery shall attempt to give such user written notice that their profile has been blocked pursuant to this policy:

Safety concerns;
Spam or suspected bot;
Repeated violations of section (1); or
One particularly egregious violation of section (1).
Communications made through third-party social media sites in no way constitute a legal or official notice or comment to the Oregon State Lottery or any official or employee of the Oregon State Lottery for any purpose. Please contact lottery.policy@lottery.oregon.gov for information about giving notice or submitting official comment to the Commission or director or visit Commissioner and Director information page.
Information posted on social media is considered public information.

Such information may be subject to monitoring, moderation, or disclosure.
The Lottery may use or repurpose any or all content submitted on any social media platform. For example, on Twitter, the Lottery may "retweet" about a tweet about a positive experience playing a Lottery game or may use the tweet in a digital, television, or billboard advertisement.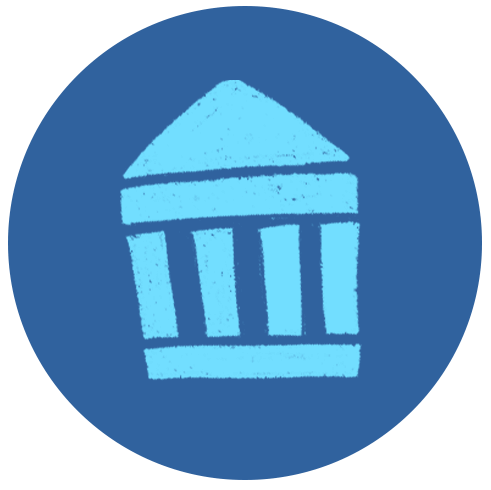 Your Rights
You have the right to review information collected about you by the Oregon Lottery. Contact Oregon Lottery to request information.
You have the right to review personally identifiable information collected about you by this website. To request an inspection of your information you may send a request to: publicaffairs.lottery@lottery.oregon.gov
You may be required to provide information or an identity document to verify your identity before you are authorized to inspect this information.