Questions about Second Chance?
You'll find most of the answers here in our FAQs.
My Lottery
A My Lottery account lets you manage your preferences, app account and Second Chance entries with a just a single login. Start today for Lottery the easy way!
Simple! We wanted to make all things Lottery easier. With My Lottery you can log in to enter for Second Chance, but also update your information and preferences, all with just one login. Please note, DraftKings is a separate app, and your login may not be the same as My Lottery.
Log into My Lottery and select the Profile tab. You can edit your name, phone number, address, change your password or update your email newsletter preferences from there.
Please visit our Contact Us page and fill out the form, providing your information, including your current email and the new email. The Lottery will reach out to you to verify your information for security purposes and help with the update.
No, we currently do not have any purchasing or payment options in My Lottery.
About Second Chance
Don't throw away your non-winning Scratch-its — Second Chance drawings give you one more chance at the game's top prize!
Start by signing up for a Second Chance account, enter your tickets, and wait for the drawing. One lucky ticket will be drawn from all of the entries we receive and will win the top prize for that ticket.
At this time, Second Chance drawings are offered only on Scratch-it games.
Yes, but entries must be submitted only while you are in Oregon.
You're in the right place! Start by reviewing these FAQs. If you can't find what you need, visit the Contact Us page. We can assist you via email or over the phone. Be prepared to provide as much detail as possible for best results.
Creating a Second Chance Account
On the app:
When you scan a non-winning Scratch-it ticket, the app will prompt you to register for Second Chance (if you haven't already). We will ask a few questions to verify your identity and be sure you are 18 years or older, then you'll be able to automatically enter non-winning Scratch-it tickets into the Second Chance drawing just by scanning them!
On the website:
You can register for Second Chance after logging into the My Lottery page of the website. Log in to My Lottery with the same login you use for the Lottery app. If you don't have a login for the app, you can create a new My Lottery account on that page.
Once you are logged into My Lottery, you will see a tab for Second Chance. That is where you can sign up for Second Chance. We will ask a few questions to verify your identity and be sure you are 18 years or older. After that, you'll be set to start entering non-winning Scratch-it tickets into the Second Chance drawing!
The Lottery is required by law to confirm all applicants are 18 or older. The information you provide helps us confirm your identity and age. (Note: Confirmation may not be possible immediately after you have moved or just turned 18 — databases may take up to three months to be updated).
Entering Your Tickets into Second Chance
On the app:
When you scan a Scratch-it ticket's barcode with your phone's camera, the app will let you know if you won a prize for that ticket. If so, congrats! If the ticket is not a winner (and if you are signed up for Second Chance) then the app will ask you if you want to enter it into Second Chance. Just confirm and wait for the drawing. You can also set the app to automatically enter any eligible non-winning tickets into Second Chance every time you scan one!
On the website:
First log in to My Lottery on the website. After you are logged in, you will see a Second Chance tab you can click. If you haven't signed up for Second Chance, you can do that there. If you have, you can type in the ticket information on the entry page to register that ticket.
Log in to your My Lottery account on our website (top right of home page; use the same login you use on the Oregon Lottery app). You will be taken directly to a page where you can manually enter in your Scratch-its.
Sorry, no. You'll need to enter your own non-winning Scratch-its on the website or app. The Lottery cannot enter tickets on a player's behalf, so please do not mail or hand-deliver in non-winning Scratch-its (We aren't able to return them and they may be thrown away).
You do not need to retain the physical ticket once it's been entered, but if you prefer to double-check entries, hold on to your tickets.
Each time you submit an entry, it is recorded in your ticket history. If the entry is recorded there, you can be assured that it's entered.
Entries submitted after the final drawing deadline are disqualified. You will receive an error message if you attempt to enter after the deadline.
All entries are automatically verified when entered. If you make a mistake and enter an invalid number, you'll receive an error message. If that happens, just start the entry over again.
You can find your entries under your ticket history on the website or mobile app. You can check the tickets you are holding against the list to determine if you've already entered them. You do not need to retain the physical ticket once it's been entered, but if you prefer to double-check entries, hold on to your tickets.
First, make sure you've typed in the ticket number correctly (if using our website rather than the mobile app's scanner). Even a small typo can cause this issue. Also check your previously submitted entries to make sure you didn't already enter the ticket. If it is not on your list of entries, check with other household members in case they may have entered it. If none of these appears to be the reason, use the Contact Us page for assistance. Please include the Scratch-it's ticket number.
Some firewalls or security settings on your computer may prevent you from logging in successfully. For example, your computer settings must be enabled to receive cookies.
You may see this message if you've manually entered the Second Chance code incorrectly. You may also see this message if the ticket is not eligible for Second Chance; for example, if the Second Chance draw date has already passed for this ticket or if it is a winning ticket.
How Second Chance Drawings Work
You can enter your ticket into Second Chance at any time up to the published entry deadline. The game's drawing will take place soon afterward. Both the drawing date and entry deadline for each game can be found on the Scratch-it games detail page on either the website or mobile app one available (it may show To Be Determined – TBD).
The Second Chance drawing is the final chance to win the top prize for each Scratch-it game. After the drawing, there are no further prizes available so non-winning entries are not retained.
Winners are randomly selected from all eligible entries received for each drawing.
Your odds of winning will vary based on the total number of eligible entries received.
Claiming Your Second Chance Prize
The Oregon Lottery will notify you by email if you won a Second Chance Drawing. The Lottery may also notify winners by telephone and, if applicable, by mailing a certified letter through the US Postal Service. Please be sure to keep your contact information updated!
Although you can win varying amounts of money on Scratch-it games, there is only one prize awarded through the Second Chance drawing: a final top prize. The amount of that prize will depend on the size of the top prize for the original Scratch-it game.
In most cases, you'd need to claim your prize within 60 days of notification. Depending on your claim method, the timeline may vary slightly.
Second Chance winners have 60 days from the date of the e-mail notification to claim the prize unless otherwise specified in the special Terms and Conditions for a particular Second Chance Drawing.
Failure to claim the prize in the specified time span means you forfeit the prize.
To quote from our terms & conditions: If the Lottery determines that a winner and any alternate winners of a Second Chance Drawing are ineligible or fail to claim the prize within the time limits set by the Lottery, or if the entry and any alternate winning entries selected for that drawing are invalid, then the Second Chance prize is forfeited by the winner and becomes an unclaimed prize. An unclaimed prize remains the property of the Lottery Commission to be allocated to the benefit of the public purpose.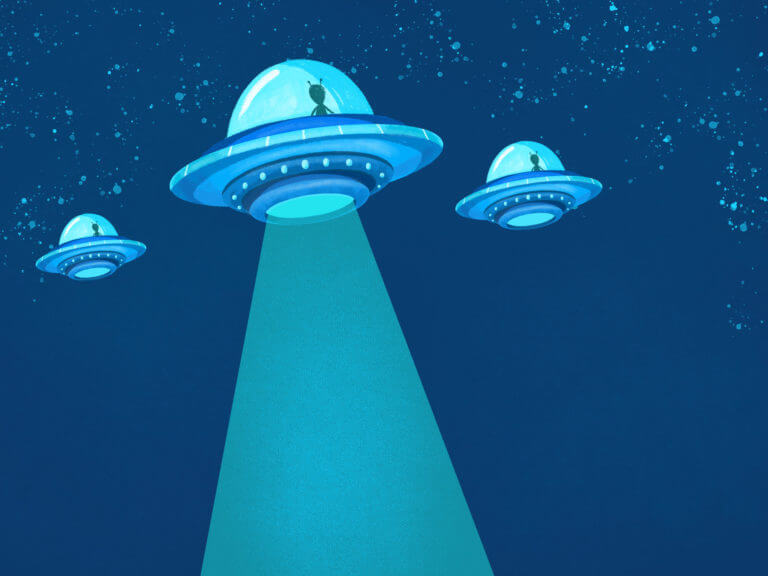 Contact Support
Still can't find what you're looking for? Our Second Chance Support team is ready to help.
Contact Us