discover new games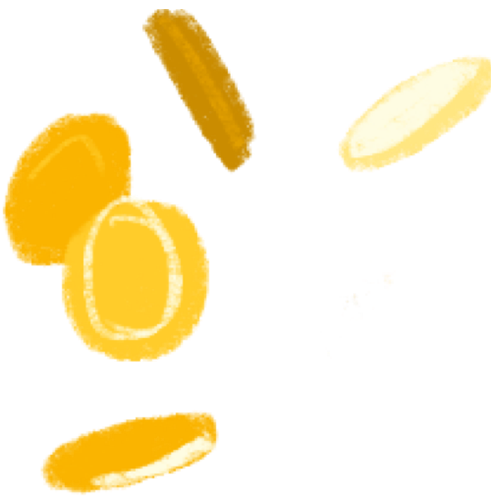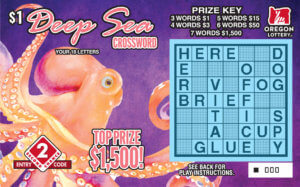 Deep Sea Crossword
Crossword Fun Beneath The Waves
What Are The Odds?
The Big Picture
So, we have 400 tickets. Scattered in those tickets are 100 winning tickets. The odds of getting one of the winning tickets is 1 in 4.
To Be Clear
Some believe that when you buy 4 tickets, then 1 of those tickets should be a winner. It's more random than that.
Think of It This Way
400 gumballs get loaded into this machine, 300 are white, 100 are red. Each time you turn the dial you have a random chance of getting one of those tasty red gumballs.
You Got This
If you turn the dial 400 times, you'll receive 100 winning red gumballs. That's a 1 in 4 chance of winning, and that friends, is how odds work!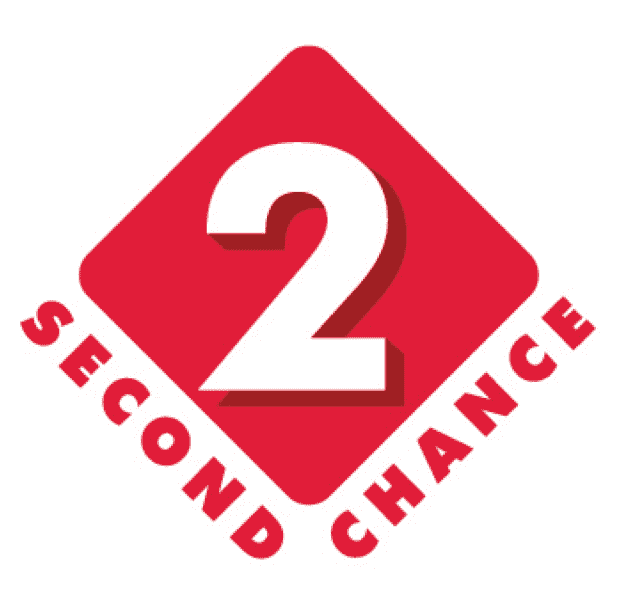 Second Chance
Want to extend the life of your non-winning Scratch-its? Second Chance is your opportunity to win the last top prize for each game! Sign up today to start entering your non-winning Scratch-its.
Go to my Second Chance
Scratch-it tips
Higher Price = Bigger Top Prizes
A higher ticket price means a higher top prize. A lower ticket price means a lower top prize. Your choice, it's part of the fun.
Stretch Your Play
For a little extra scritch-scratch, extend your game time with Crossword or Bingo tickets. They turn fun into fuuuun!
The BIG One
We update how many TOP PRIZES are still out there for every ticket every day. Right here on our website and our app.
Be Mindful (and Thoughtful)
Scratch-its are easy to buy and always well-received gifts. Please just give them to the 18 or older people in your life.
It's in Your Hands
Download our app and scan your tickets to be sure you won. When you win, sign the back and keep that winning ticket safe & cozy. It's easy and convenient!
Meet some Winners