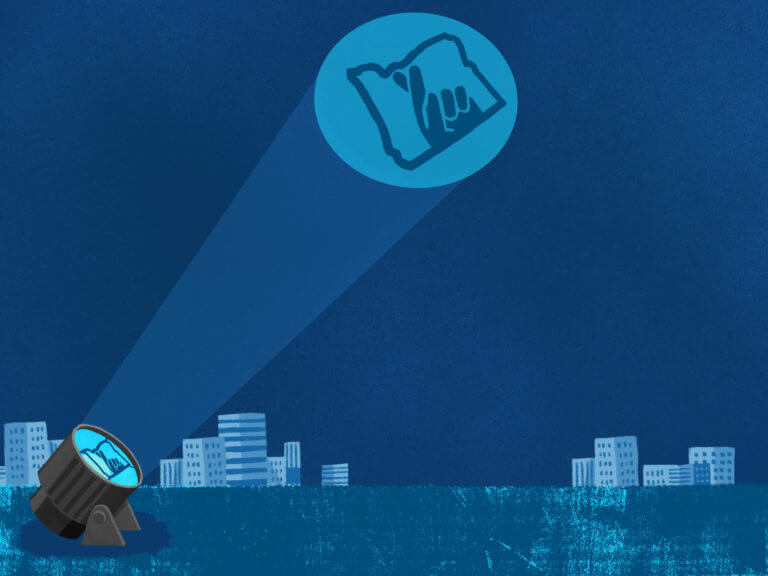 Contact Us
See below for helpful links and answers to common questions. Not finding what you need? Keep scrolling down to give us a call or send us a message.
Lottery Offices
We operate two prize payment centers for your convenience: Salem & Wilsonville. Before coming in, see our Claim-a-Prize page to book appointments, download claim forms and more!
Salem Prize Payment Center
Appointments Available:
8 AM – 4 PM, M – F
Recommended to avoid long wait times
Walk-up Window:
8 AM – Noon, M – F
Prize Drop Box:
Always available for prize drop offs, 24/7. Collected and processed during normal business hours.
Location:
500 Airport Road SE, Salem OR 97301
Get Directions
Mailing Address:
PO Box 12649, Salem OR 97309
Fax: 503-540-1001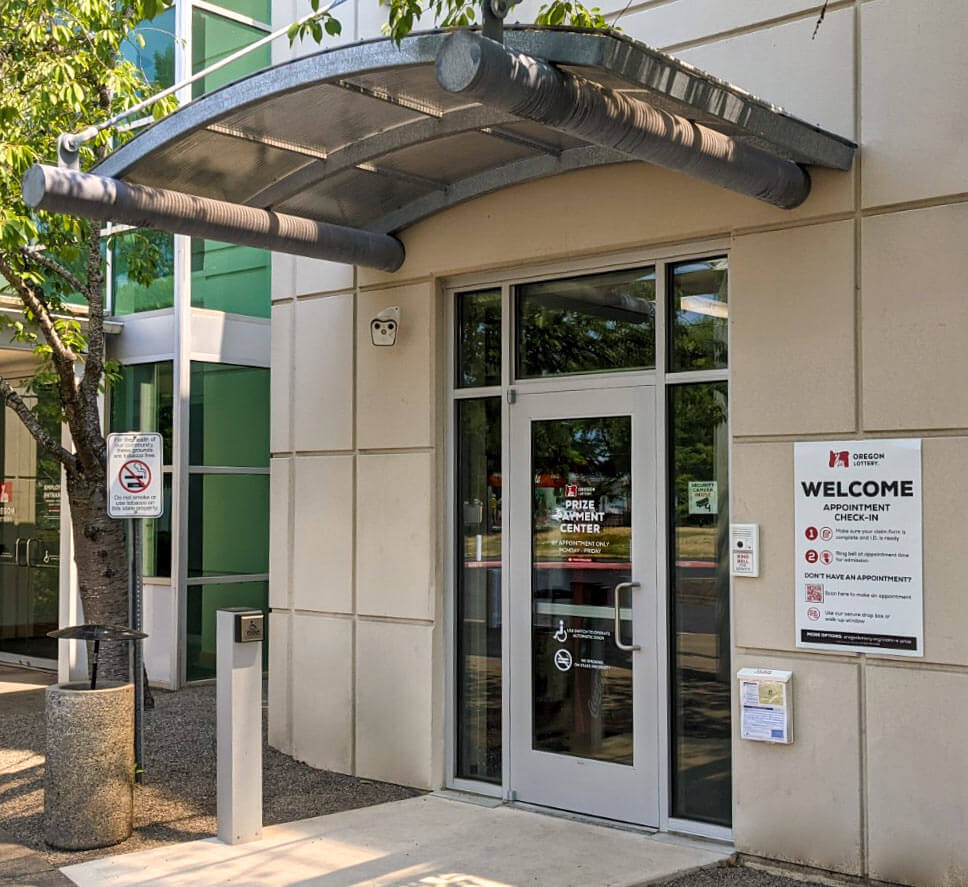 Prize Center entrance for those with appointments in Salem
Wilsonville Prize Payment Center
Appointments (Required) Available:
Monday – Friday
8:30 AM – 4:30 PM
Location:
9760 SW Wilsonville Road Suite #130
Wilsonville OR 97070
Get Directions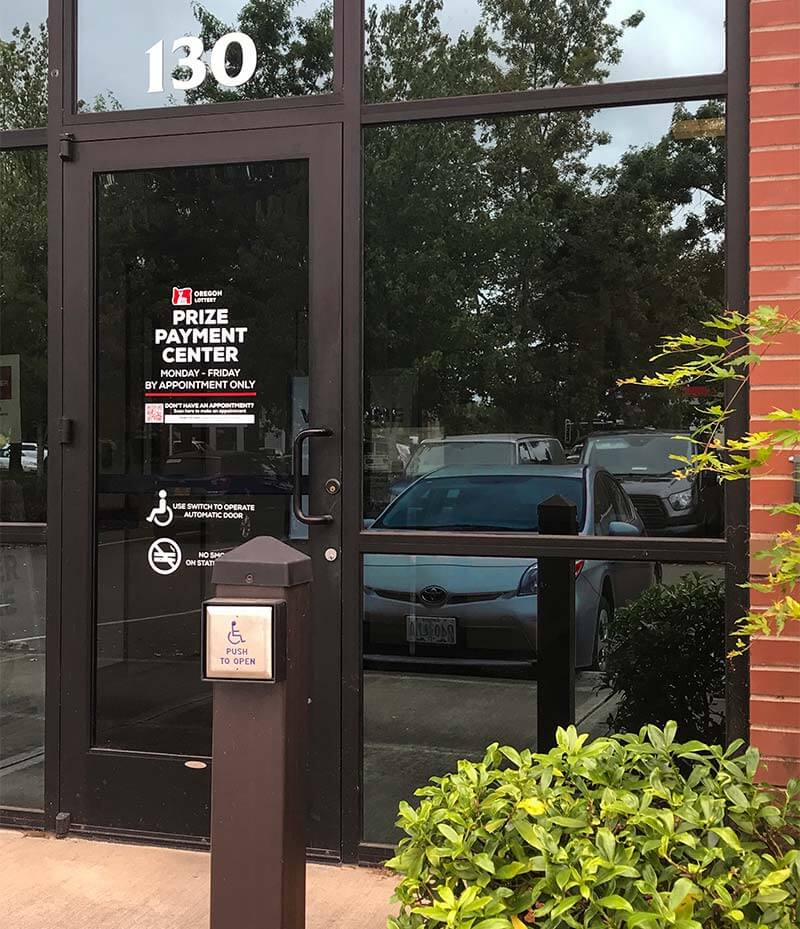 Wilsonville prize appointment entrance
Closures
Inclement Weather
Unplanned closures or delays will be announced through FlashAlert or you can call 503-540-1000
Holiday closures
New Year's Day
Martin Luther King Jr. Day
President's Day
Memorial Day
Independence Day
Labor Day
Veterans Day
Thanksgiving — Thurs. & Fri.
Christmas Day
FEATURED STORIES