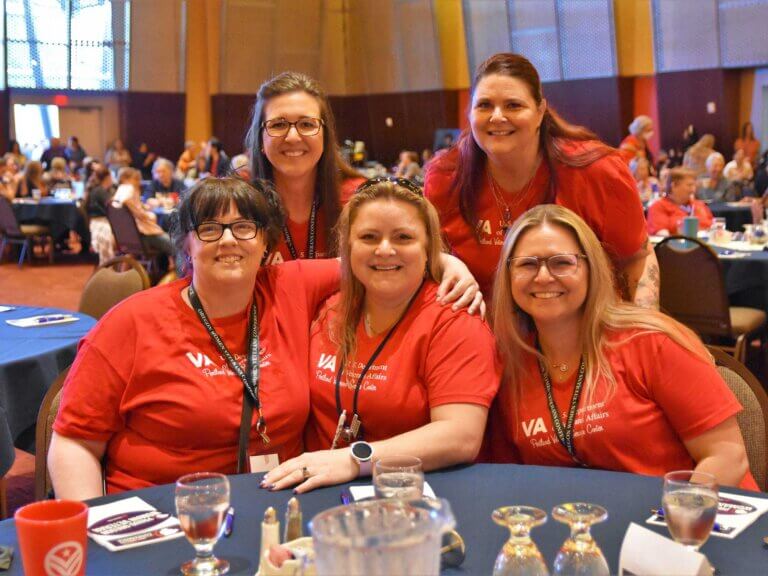 Serving Oregon's Women Veterans
Almost 300,000 military veterans live in Oregon today. Nearly one out of ten of them is a woman (the fastest growing demographic). And as is the case for their male counterparts, women veterans can find it challenging to connect with the array of benefits they earned in service to our county.
The Oregon Department of Veterans' Affairs (ODVA), often with the help of Oregon Lottery funding, seeks to connect women veterans, listen to their stories, and bring awareness and policy advocacy to the issues that matter most — shaping a better future for the current and next generation of women veterans in Oregon.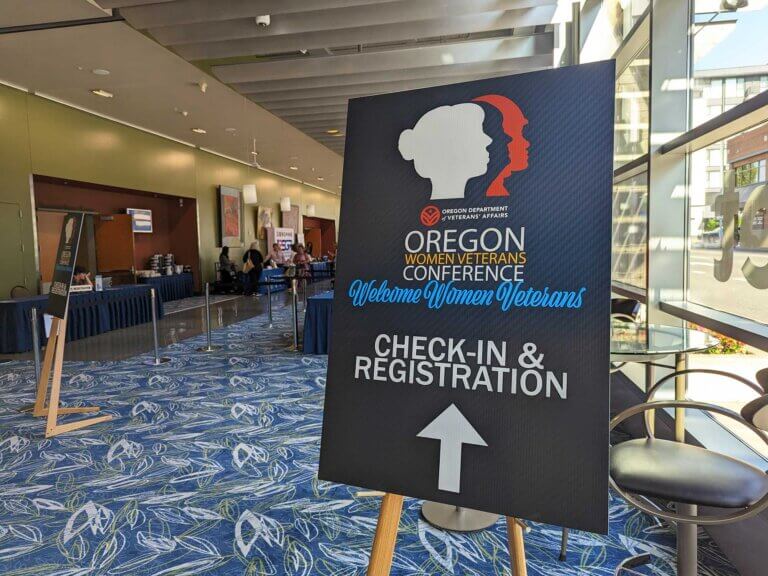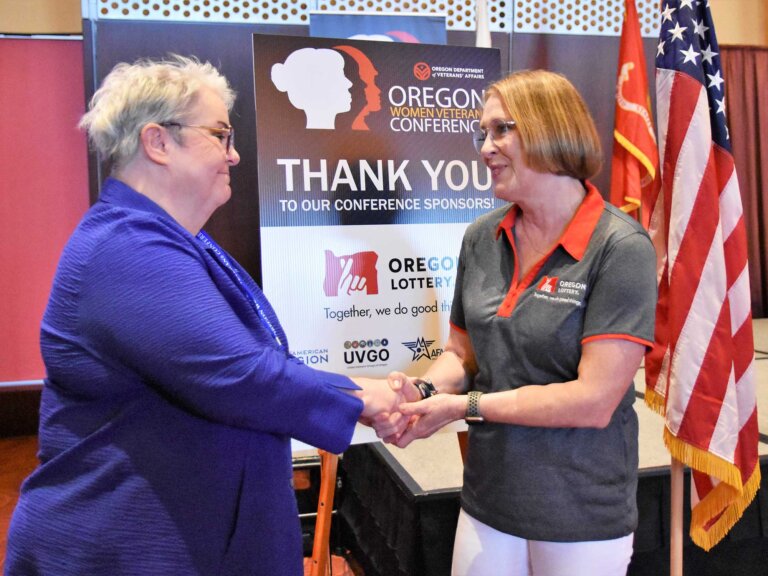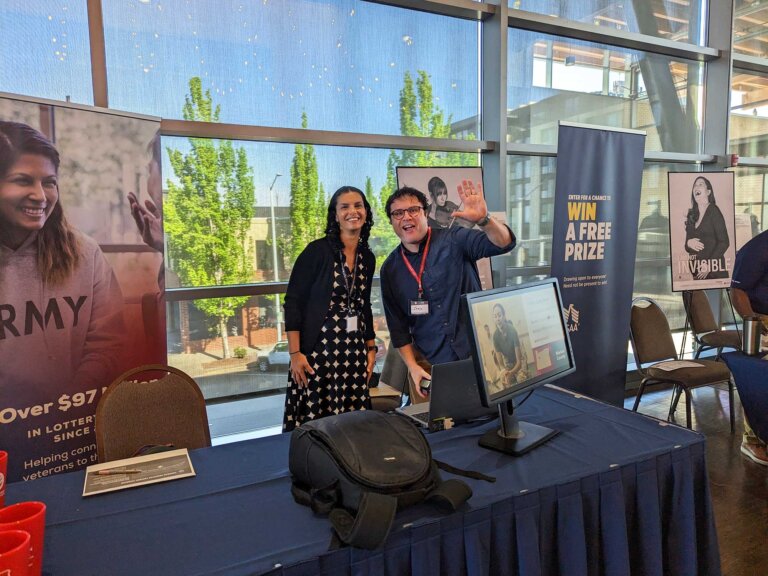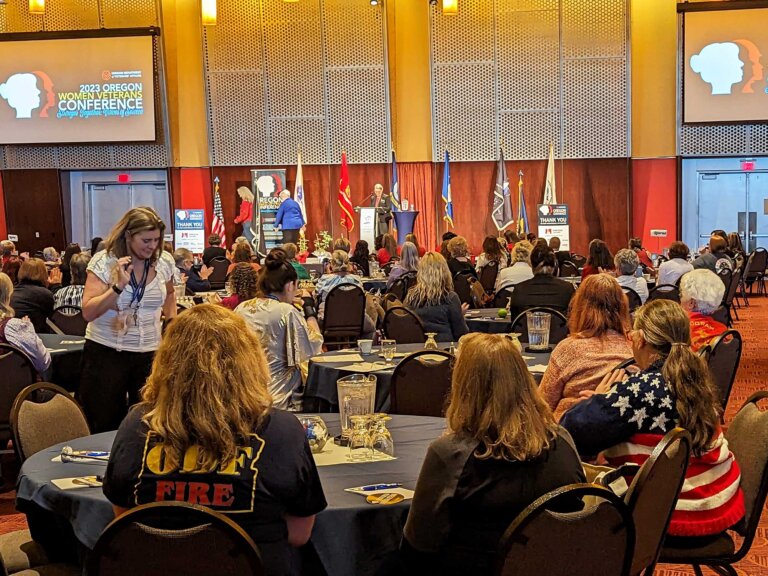 Women Veterans' Conference
The ODVA, with the help of Oregon Lottery sponsorship, hosts a free two-day conference for women veterans every two years.
The conference is packed full of women-specific benefit information, networking events and workshops that enhance understanding, connect people and provide fun!
Get Notifications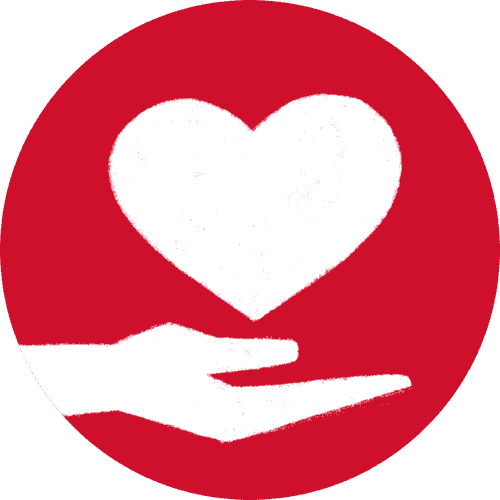 The Tanner Project — Tackling Veteran Homelessness
It's estimated that one in ten people experiencing homelessness are military veterans. And for the same reasons that men sometimes struggle with a transition back to civilian life, women veterans struggle too. Unfortunately, since they represent a smaller percentage of those in need of a hand up, the needs of women veterans are sometimes overlooked.
Thanks in part to Lottery grants, the Tanner Project in Salem provides transitional housing to both male and female veterans who need a path back to stable housing.
Pictured: Tanner resident Laura Bailey with her support dogs Zoey and Frankie.
More About the Tanner Project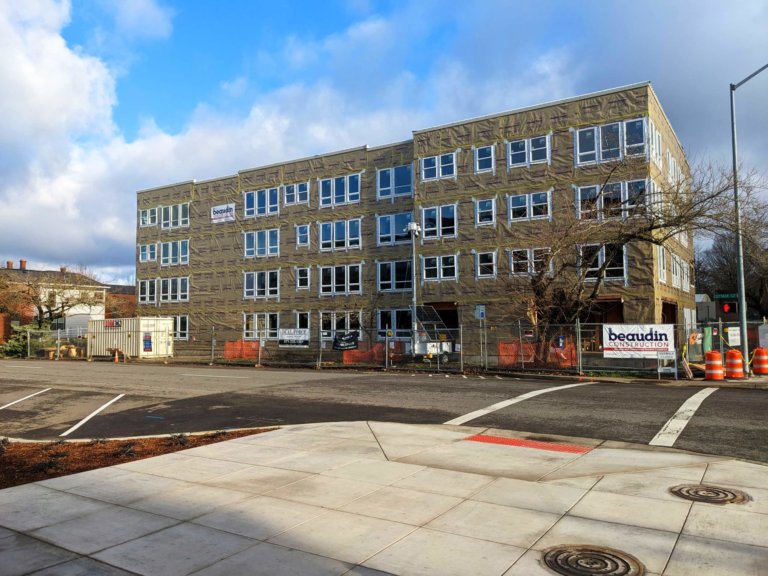 Courtney Place — Low Income Veteran Housing
Similarly, the Salem YMCA's Courtney Place (now under construction) was designed with the needs of both male and female veterans in mind. Once complete, the facility will offer 34 apartments to low-income or housing-insecure veterans, along with wraparound services to help provide the skills they will need to succeed in life moving forward. Made possible by Lottery-backed bonds, Courtney Place plans to open its doors by the end of 2023.
Learn About Courtney Place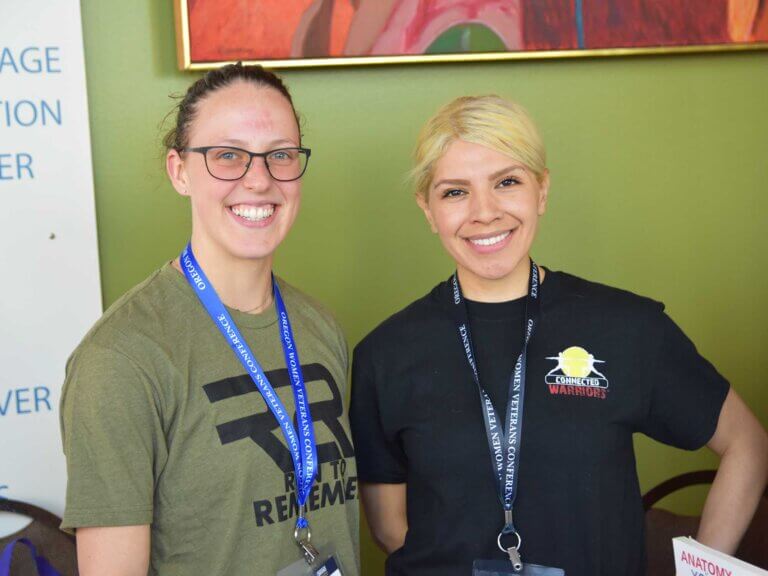 Resources for Women Veterans
If you are — or if you know — a woman veteran, connect with available services through the ODVA. Information on health care, trauma, upcoming conferences and more are centralized for your convenience. Check it out!
Learn More