YMCA Veterans' Housing in Salem
Courtney Place
Thanks in part to $6.1 million from Oregon Lottery-backed bonds, a groundbreaking ceremony recently took place for a new veterans' housing project in Salem. The new building — which will be known as "Courtney Place" — will serve low income and at-risk veterans from Marion and Polk counties with a state-of-the-art, 34-unit facility in the shadow of Oregon's State Capitol.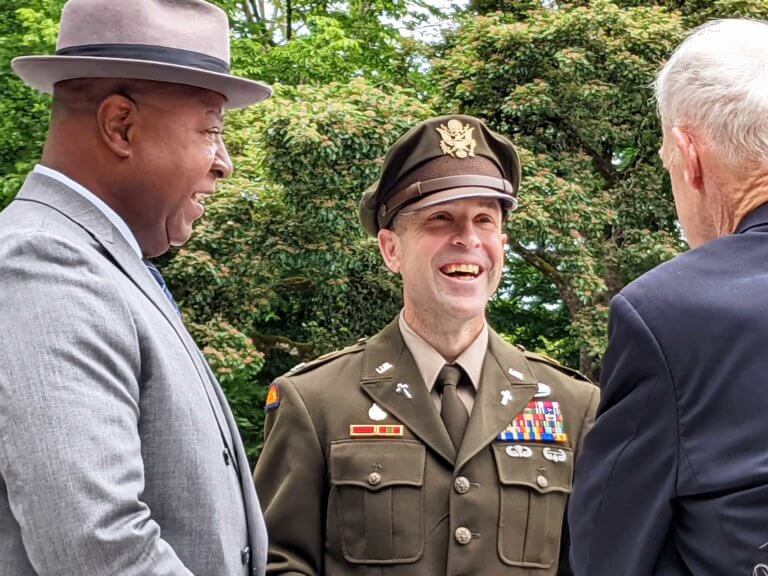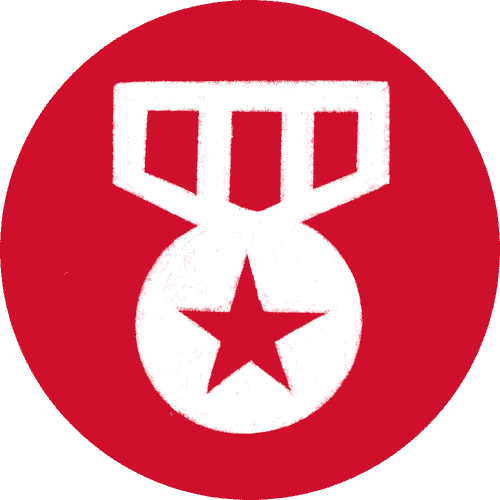 Addressing Veteran Homelessness — Head On
It's estimated that about one in ten homeless people in Oregon is a military veteran. They struggle with many of the same challenges that other homeless people do, but can also impacted by issues relating to their service to our country. Some experience PTSD; others may find it difficult simply transitioning to civilian life and work. Courtney Place is designed to address the challenges are unique to veterans.
The new complex in Salem will serve vets from both Marion and Polk counties, including accommodations for women veterans. Because Courtney Place is a YMCA facility, residents will be able to take advantage of YMCA programs that assist with life skills and job placement, helping them find a new path forward.
Pictured: State Chaplain Col. Jacob A. Scott greets attendees at the groundbreaking ceremony.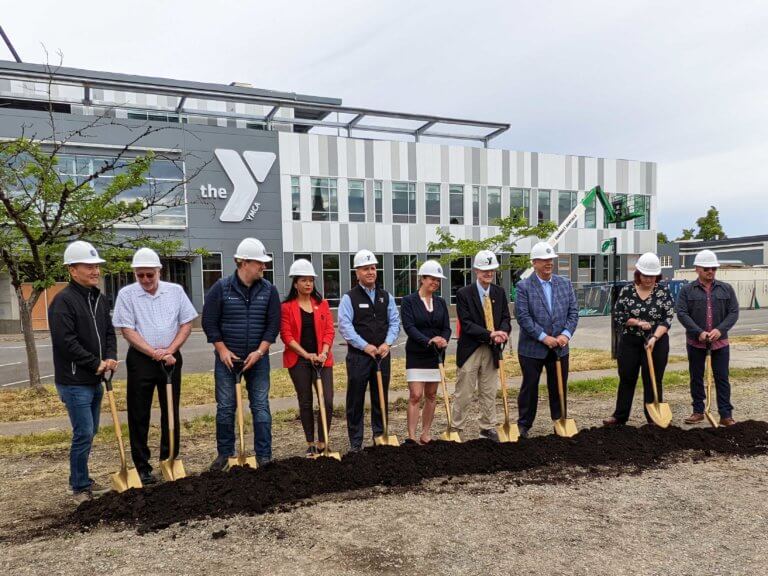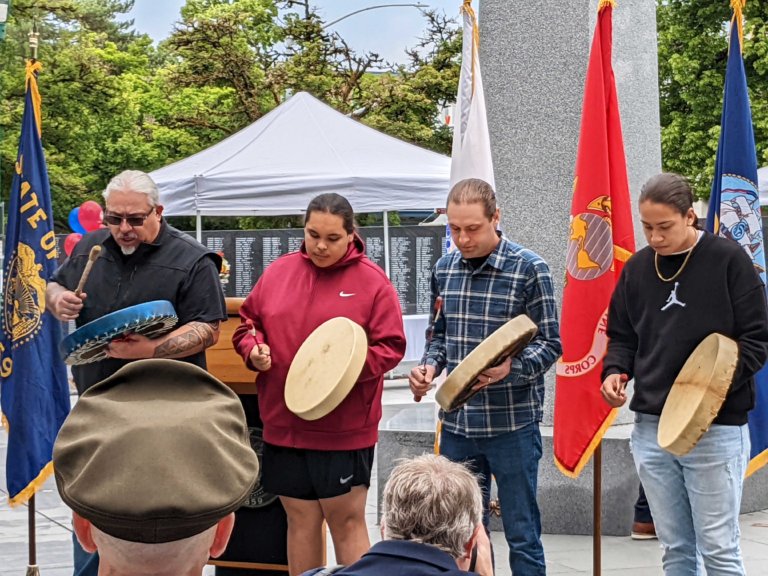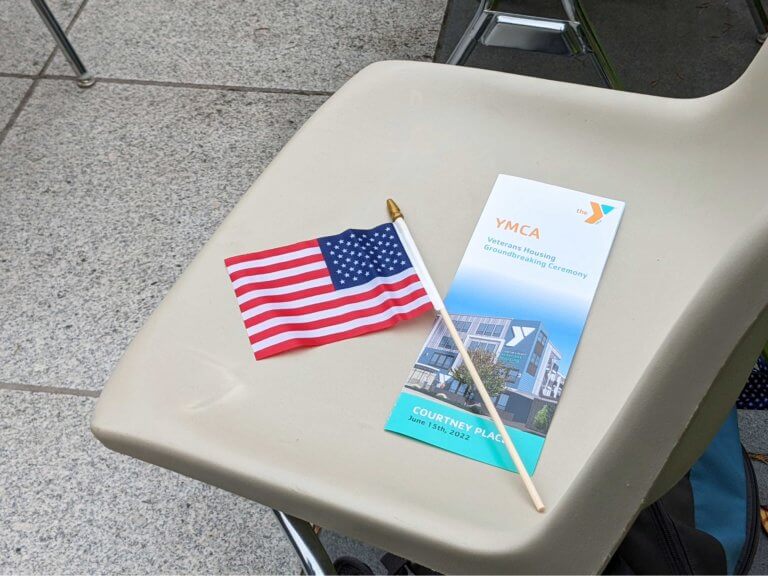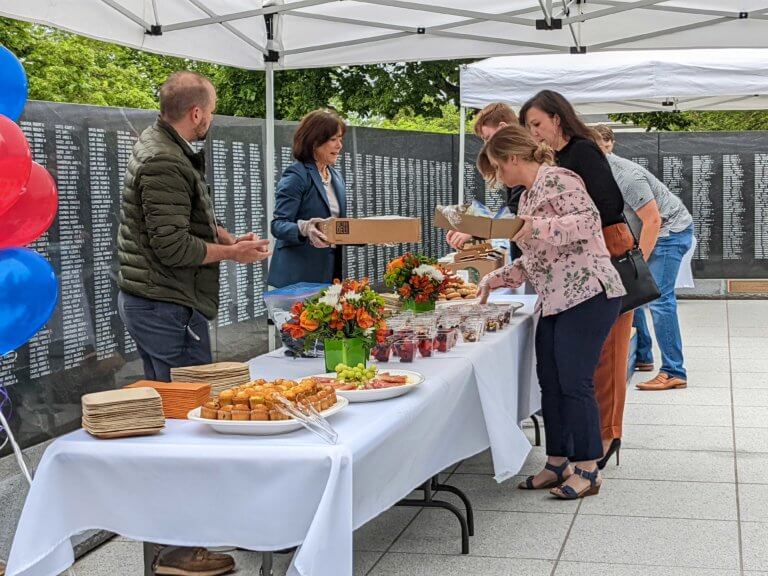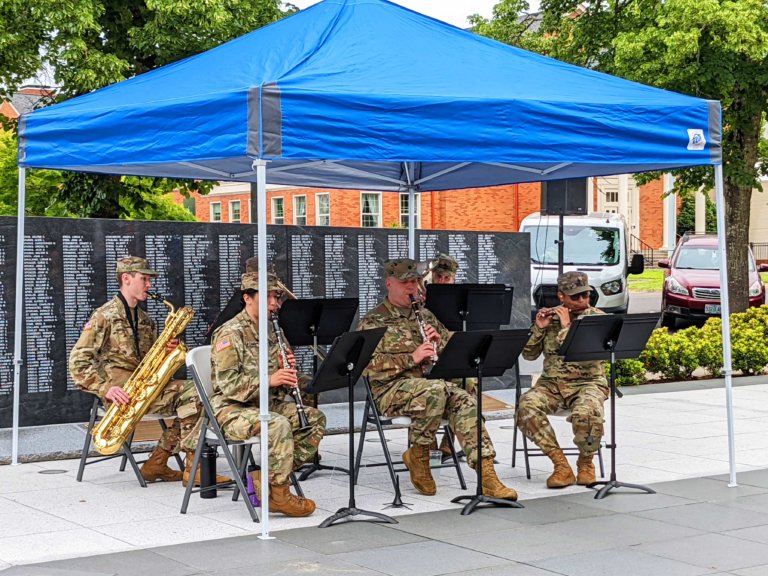 Breaking Ground
On an overcast June morning, state and federal representatives, along with dignitaries from the YMCA, donned hardhats, picked up ceremonial "golden" shovels, and got to work breaking ground for the new veteran housing complex. The ceremony afterwards marked the many achievements realized in bringing the project from the planning stages to the construction phase—a phase estimated to take another 14 months. Now, the real work begins!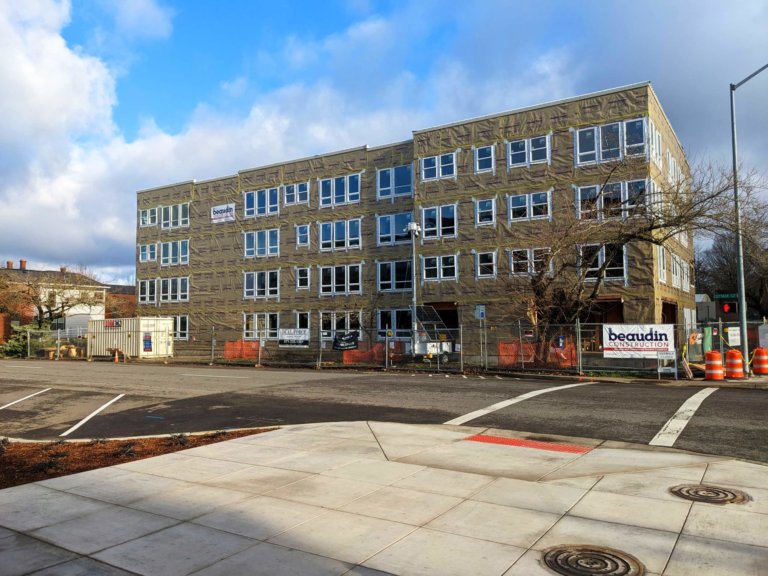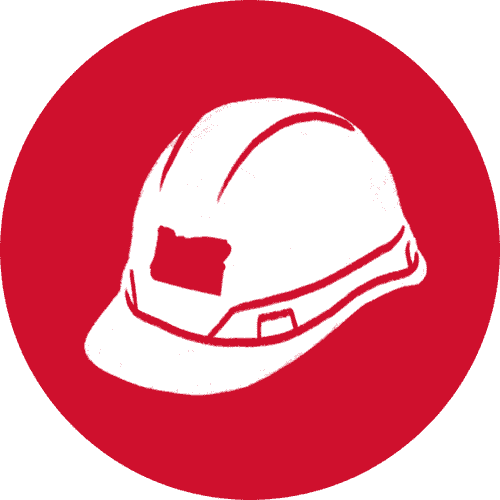 UPDATE: What a Difference a Few Months Makes
Just a few months after groundbreaking, we can see that construction is already well underway. Once completed, the four-story apartment complex will have one- and two-bedroom units and will serve qualifying Marion and Polk County veterans (based on income level). And not a moment too soon!