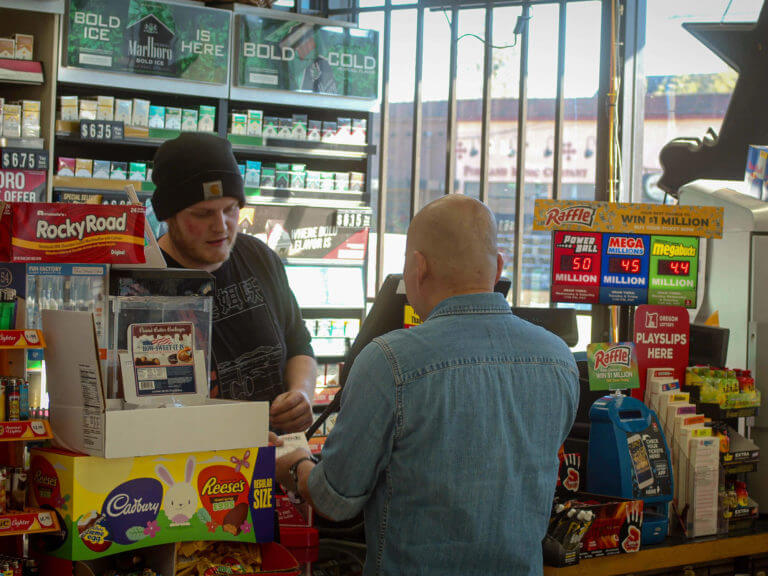 Selling Lottery Products Does Good Things
If you're interested in becoming an Oregon Lottery retailer, you're in the right spot.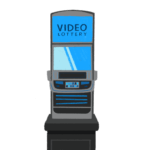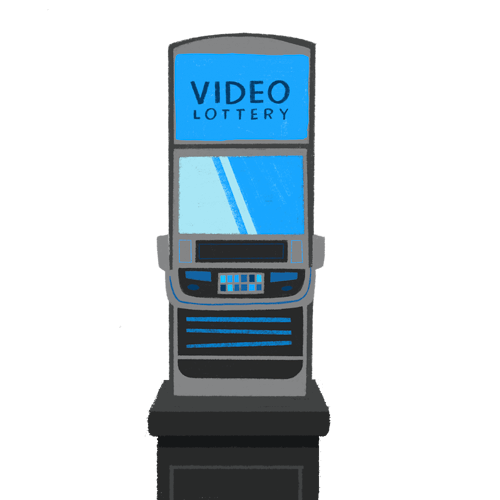 Video Lottery Application Waitlist
The Lottery maintains a waitlist of businesses who are interested in applying for a new Video Lottery retailer contract. You can join the waitlist by submitting an interest form.
A Statewide Family of Retailers
Selling Lottery games provides entertainment products for your customers to play, increases your bottom line and attracts new customers for all your product categories. Last year, Oregon retailers sold over one billion dollars in Lottery products, generating millions in commissions for retail businesses across the state.
Selling Lottery products also helps the state of Oregon by generating profits which help fund thousands of critical projects and programs throughout the state.
If you are interested in applying to become a retailer, the Lottery wants to hear from you. For more information, contact our Retail Contracts Consultant at 503-540-1136 or 1-800-766-6789, extension 1136.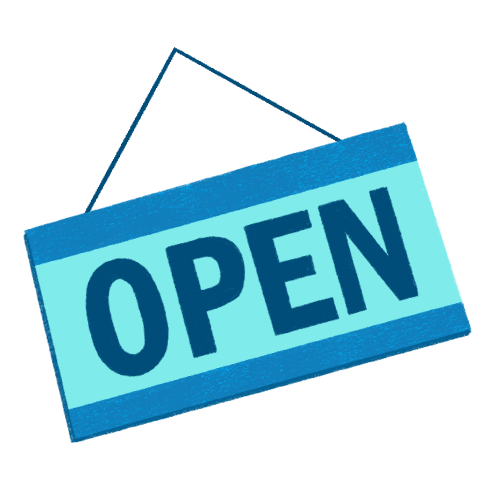 Watch Now
Retailer Application Process
Things to Know Before Getting Started
There are setup costs associated with being a Retailer. See Initial Retailer Costs below for complete information.
A separate "lottery" bank account is highly recommended though not mandatory. Each Wednesday, the Lottery will sweep this account for product sales you made the previous week.
Get that extra bank account to avoid accidental overdrafts and the need to post a bond.
You will be charged a monthly network line fee. The costs are $73 for Traditional Lottery products and $211 for Video Lottery products. If you carry both Traditional and Video Lottery products the monthly fee is $211.
Initial Retailer Costs
Traditional Lottery Productions

The installation of dedicated electrical power for the online terminal
Non-dedicated power for the Keno monitor
All electrical power costs
A one-time Network Service Deposit of $634* is required to start the application process. After we receive the required Electronic Funds Transfer (EFT) form, the deposit will be electronically transferred from your bank account. You will receive the EFT form from your Field Contracts Consultant. Monthly telephone charges for Traditional only are $73.
Video Lottery Products Only

Installation of dedicated electrical power for the Video Lottery terminals
A one-time Network Service Deposit of $634* is required to start the application process. After we receive the required Electronic Funds Transfer (EFT) form, the deposit will be electronically transferred from your bank account. You will receive the EFT form from your Field Contracts Consultant. Monthly telephone charges for Video only are $211.
Department of Revenue Amusement Tax Fee of $135 per terminal, per year and will be charged each July. For new video terminal installations, this will be pro-rated based on the state year.
Any remodeling costs associated with providing an age-controlled area
*If selling both Traditional and Lottery products, there is only one charge of $634.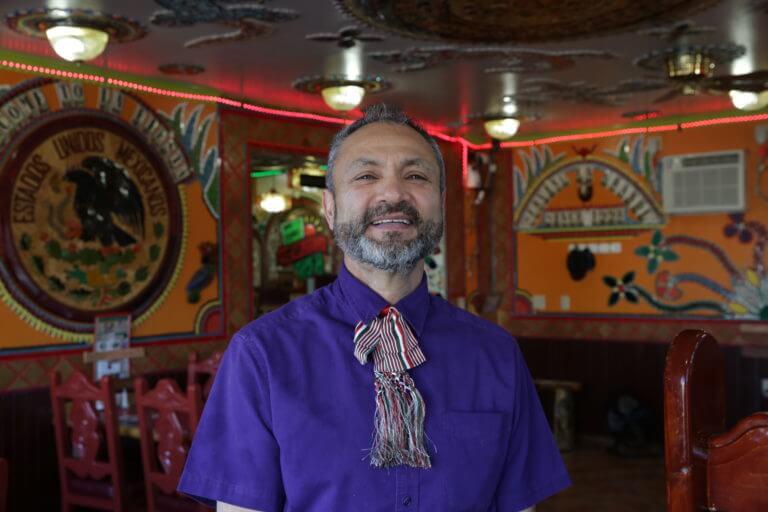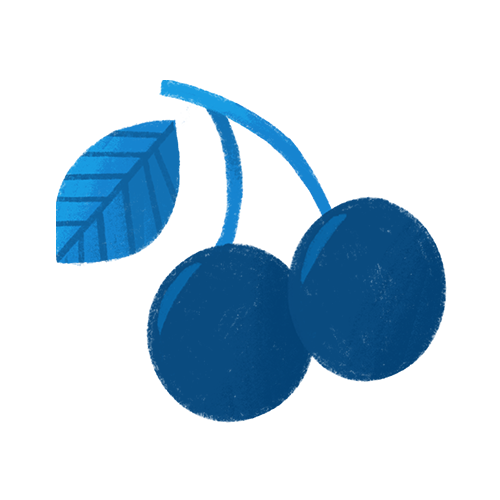 Having the Oregon Lottery in our small business has been a blessing.
— Armando Robles, owner of La Fiesta Mexican Restaurant, La Grande
Start Your Lottery Application
The business Entity must be registered and active on the Secretary of State's website. An "Entity" is a corporation, LLC, Partnership, Sole Proprietorship, Trust, Non-Profit or Association. You can register here.
The Assumed Business Name (ABN) must be correctly registered on the Secretary of State's website. The Assumed Business Name is the name on the door or sign for your business. It's the name your customers see. You can check to make sure your business Entity and ABN are correctly registered here.
Federal Tax Identification Number (FIN) / Employer Identification Number (EIN). This number is issued by the IRS. It looks something like 98-7654321 and you can get one for free here.
Business Identification Number (BIN). The BIN is issued by the Oregon Department of Revenue and looks something like 1234567-8 and you can get one for free here.
If you are buying a business where Lottery products are sold, you'll need to have an offer/acceptance in writing and must submit your own Oregon Lottery Retailer Application.
For Traditional Lottery sales only – your business must be open and selling something.
For Video Lottery sales – your business must qualify to apply for selling Video Lottery. Primarily, this entails being a business that the public recognizes as a dine-in establishment and where alcoholic beverages are available.
Please be prepared to provide your e-mail address. Not having a valid e-mail address may slow the application process down.
Once these items are collected, please contact an Oregon Lottery Retail Contracts Consultant at 503-540-1136 or 1-800-766-6789, extension 1136.
Traditional Product
Includes a wide variety of Scratch-its, and draw games which include: Oregon's Game Megabucks, Powerball, Mega Millions, Win For Life, Lucky Lines, Pick 4, Keno and Raffle.
The Oregon Lottery offers Traditional game commissions at 8%. The average single-register Lottery retailer sells $115,197 Traditional products annually. At an average of $2.00 per transaction, that's approximately $8,700 per year commission back in your pocket.
Cashing Bonus – In addition to commissions, the Lottery offers a prize payment bonus of 1% on all tickets paid out in your establishment.
Selling Bonus – The Lottery offers a 1% selling bonus for all validated prizes $10,000 and above. The maximum paid on the 1% selling bonus is $100,000.
Guaranteed Sales – We make it easy for you to carry and sell Scratch-itSM tickets and will buy back any tickets that are not selling.
Video Lottery
State-of-the-art game terminals in restaurants, bars and taverns that feature video poker and line games.
| Dollars Played Range Rate | Average Annual Sales |
| --- | --- |
| $0 – $2,250,000 | 2.2% |
| $2,250,000 – $4,000,000 | 1.75% |
| $4,000,000 – $6,500,000 | 1.5% |
| $6,500,000+ | 1.34% |
*(Source-OSL Retail Ops, 2009 business year average annual sales by LSIC)
Lottery Operational Support
Once you become a Lottery retailer, support unfolds on a number of levels as you begin to sell products and generate new revenue. Here are the basics:
Crews to install your equipment
Service technicians are available to service/repair your equipment
Hotline support, seven days a week, from 7 AM – 8 PM.
A dedicated sales representative who will make regularly scheduled calls to your establishment
Retailer training both at the Lottery and on-site at your location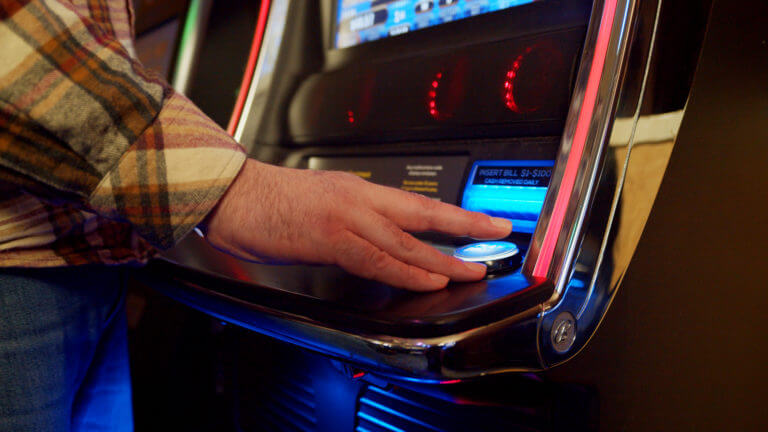 Equipment
The introduction of Oregon Lottery products will be a positive addition to your business. Below is the equipment the Lottery provides to you at no charge:
Video Lottery terminals
Sales terminals and supporting equipment
Dispensers for Scratch-it tickets
Interior and/or exterior signs to promote Lottery in your establishment
LCD flat screen monitor
Marketing Support
Promotions – During the course of the year we offer many promotions to help grow your business – all designed to help boost awareness and drive sales.
Advertising – At no cost to you, the Lottery produces statewide advertising which educates your customers about the Lottery games they may want to play. We traditionally run TV, radio, outdoor advertising, Internet campaigns and other means of support to excite your customers about Lottery games. Point-of-sale materials are also provided for your establishment to help drive awareness and increase sales.
Oregon Lottery Retailer Requirements
Fingerprinting
Applicants must submit fingerprints with their retailer applications. You will be provided information on obtaining your fingerprints when your application has been initiated.
Retailer Requirements (Accessibility, Space, etc.)
Retailer Key Training FAQs
A Key Person may include an owner, manager, corporate officer, director, a stockholder, family member, or others. See the administrative rule for a full definition.
In addition to learning about the games and how to sell them, New Retailer Training includes important information about: contract key points, commission rates, security and integrity, where lottery profits are spent, consumer and retailer protection, accounting, responsible gaming and problem gambling, incorporating lottery into your business, and more.
As part of your contractual obligation, at least one current Key Person must attend New Retailer Training at the Salem headquarters. Your new Key Person will need to attend New Retailer Training.
Yes, you may send a non-key person to the training, but keep in mind there must be at least one "key person" from your location who has attended the training and that this training is specifically for owners and managers. Let us know who will be attending so we can capture their information in our system and include them on the class roster.
Yes. There have been cases where a non-employee has attended training with a retailer, but usually only to assist with language interpretation. The person attending should be at least 18 years of age for our Traditional Product Training, and at least 21 years of age for our Video Product Training. Please discuss this with us in advance.
By contract, you are responsible to train your employees on Lottery products. However, you may bring an employee with you when you come to New Retailer Training. In addition, we will provide an on-site training at your location for your employees once your Lottery equipment is installed. You can also request special refresher training or training on specific topics (e.g. increasing sales, accounting, etc.) by contacting your Field Sales Representative, or calling our Retailer Training Department at (503) 540-1118.
New Retailer Training is conducted every Tuesday at our Salem location. The training is divided into two parts: Traditional Product Training from 8:30am – 12:30pm, and Video Product Training from 1:30pm – 5:00pm. You only need to attend the session(s) that apply to you.
If you have been working with the Lottery already, your Field Sales Representative can request an exemption if they believe you don't need to attend. This is subject to approval by the Field Manager and Training Manager. However, we strongly encourage you or your key person to attend anyway, as we cover many important topics and provide the most up-to-date information in the class.
New Retailer Training – Required for new retailers and new key persons, this training provides you everything you need to know about how to sell lottery in your business.
On-Site Training – We come to your location and train your employees for you when you first get Lottery equipment installed. You can also request a special refresher training or training on a specific subject, like sales or security and integrity.
Online Training – Our on-line training modules cover many topics and are a good way to refresh your knowledge or train new employees.
Oregon's Imagine Training – The Oregon's Imagine Terminal has computer based training modules on all functions. You can find the training modules in Help Menu>Retailer Training Course Local.
All of the training offered by the Oregon Lottery is free!