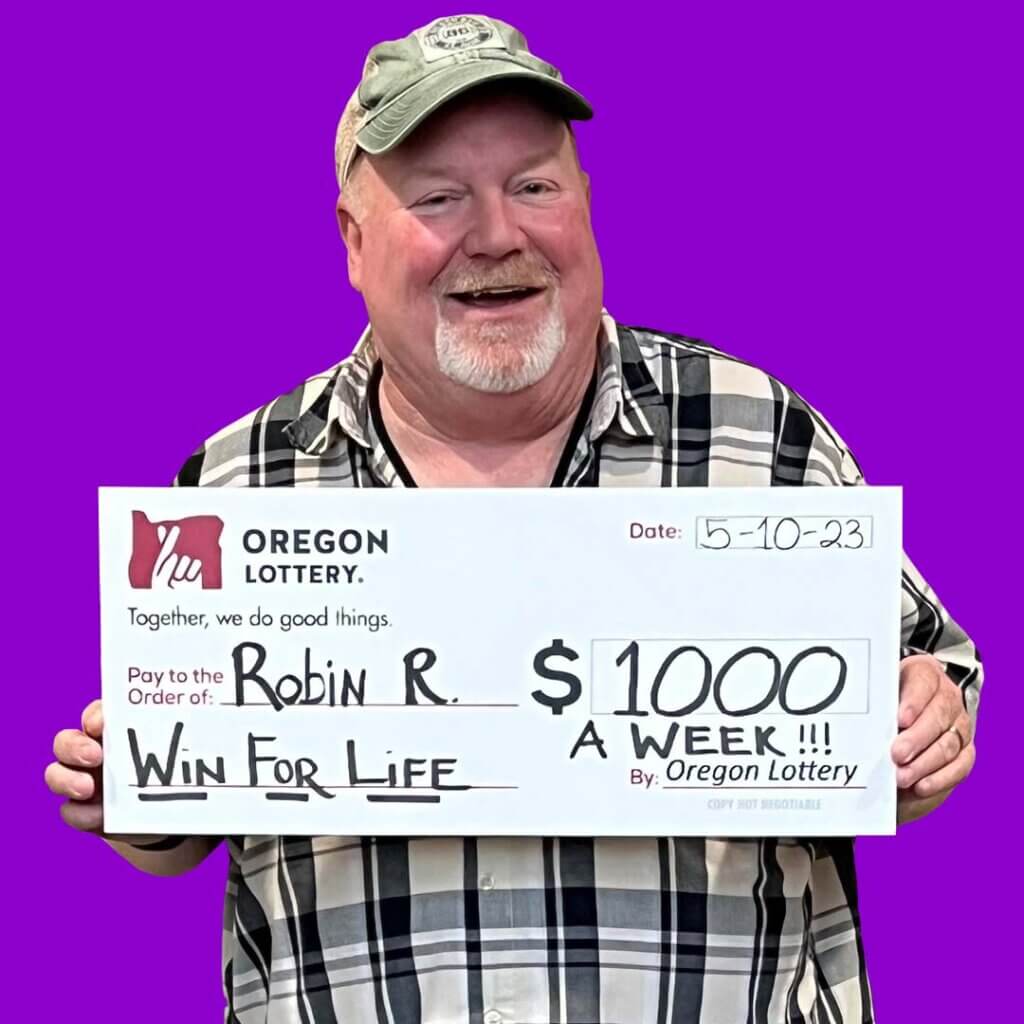 Robin R – Woodburn — 05/10/23
A Happy-Ever-After Prize
Meet an ecstatic Win-for-Life winner, Robin R. from Hubbard. Robin frequently purchases Win-for-Life tickets at his favorite Lottery retailer in Woodburn, usually picking numbers that have some significance to him. On Sunday, he decided to leave matters to fate by instead choosing the quick-pick option. It felt like the right thing to do.
Flash forward to Monday night's drawing. Robin was relaxing at home in his favorite chair when he remembered to go online to check the latest winning numbers. That's when he scared his wife Debi by screaming, "I HIT IT! I HIT IT!"
"Hit what?" she asked, running into the room.
"The Win-for-Life jackpot!"
Robin and Debi passed that ticket back and forth between them all evening, not quite able to believe their luck. But a trip to the Lottery prize claim center the very next day confirmed the good news—Robin would be receiving $1,000 per week for life! Now that's "happily ever after"!