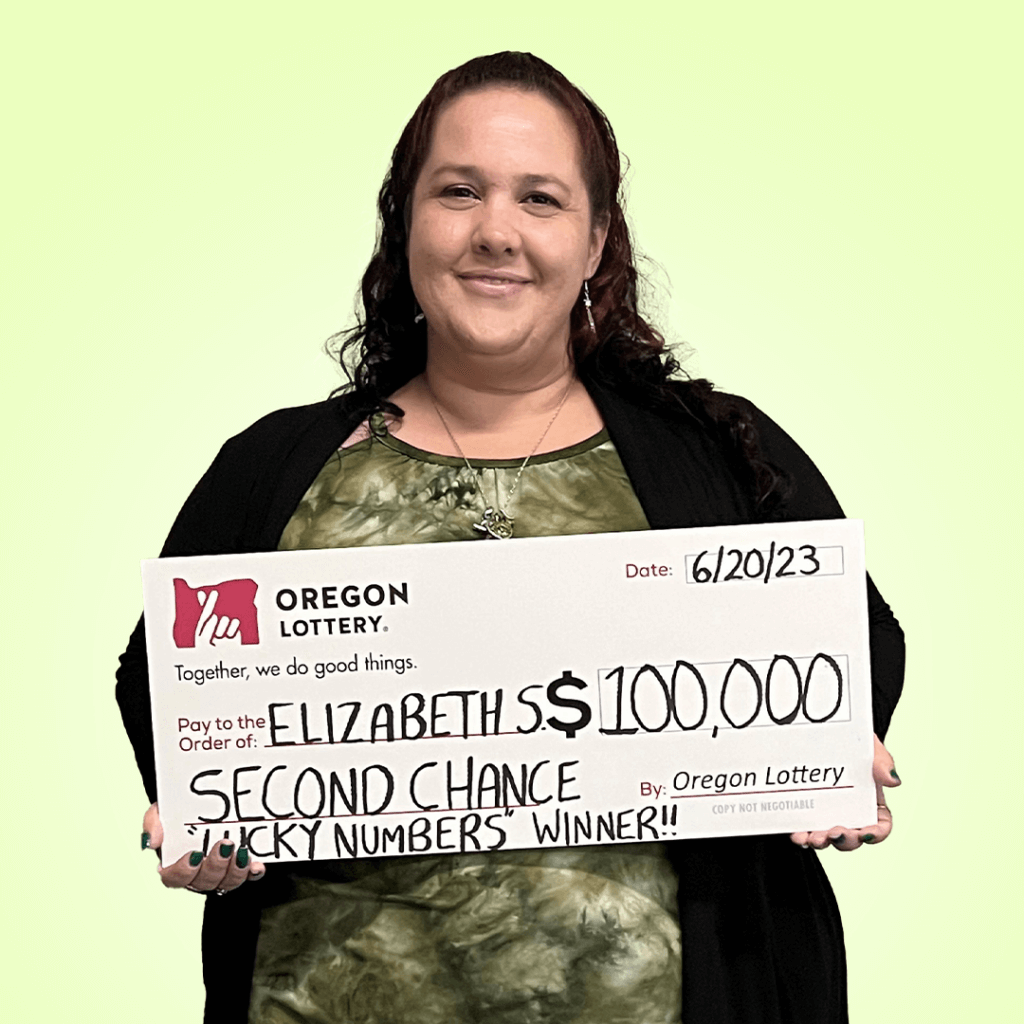 Elizabeth S – Central Point — 06/20/23
A Happy Trip to Salem
Elizabeth walked into the Salem Prize Claim Center, excited to claim her $100,000 Second Chance win!
Elizabeth's love for Scratch-its comes from her "Pops," who always said, "If you don't play, you can't win." And with this win, she learned that even if that Scratch-it didn't win the first time around, it still might pay off with Second Chance!
Her passion for playing goes beyond just the entertainment of scratching; it's about giving back too. She knows that every time she plays, the Lottery contributes to parks and schools (among other important programs). She finds her local park to be a great place to get away and unwind.
With her winnings, Elizabeth dreams of helping her family, setting aside some money for savings, and putting a down payment on a new home. Balancing full-time motherhood and a career as a bank teller, she's excited about her upcoming vacation to her hometown of Woodland, California, where cherished memories await.