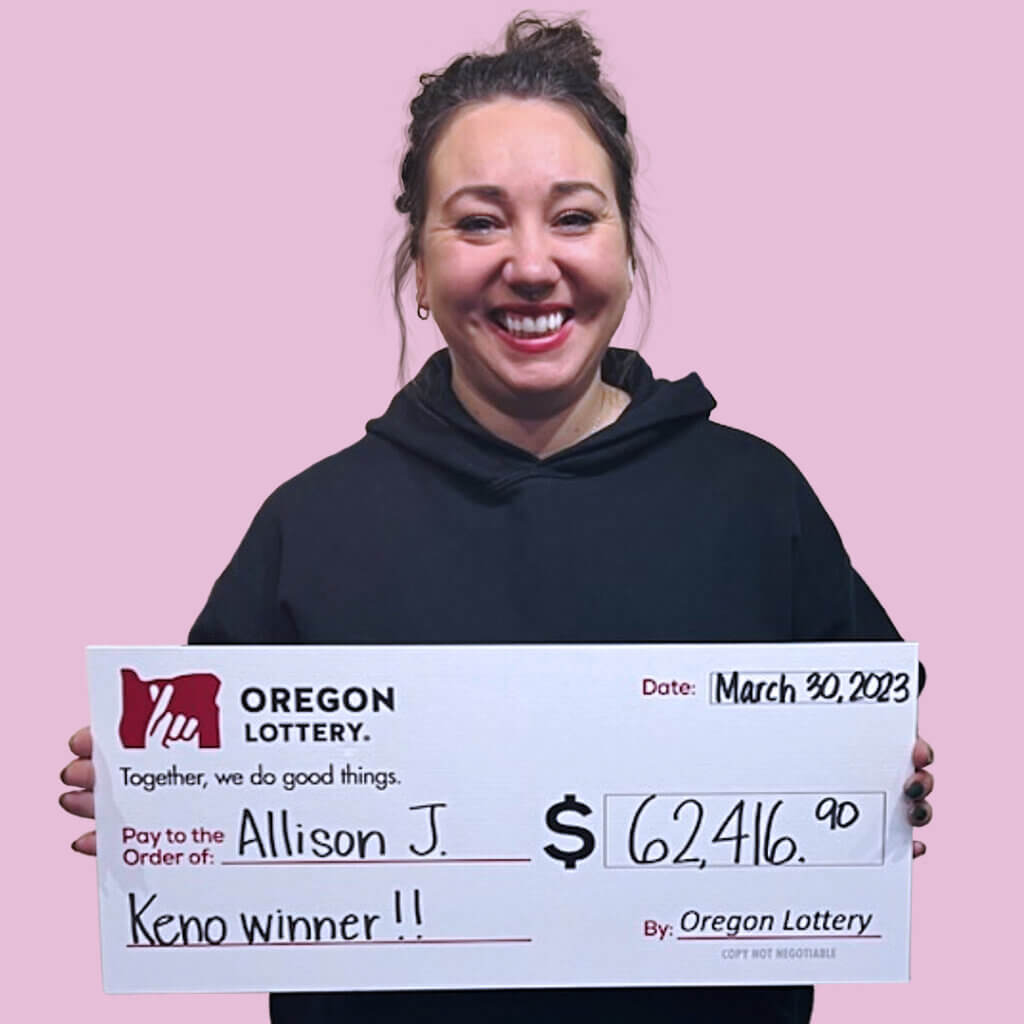 Allison J – Medford — 03/30/23
Eight Spot = A Lot!
Allison was out with her sister-in-law at their local Schmizza Pub & Grub. Allison doesn't normally play Keno, but she purchased an 8-spot ticket on a whim. When she and her sister-in-law saw that she'd hit the jackpot, neither had the words to describe what was going through their heads. They were almost in shock.
The best part might be that Allison wasn't entirely sure how much she'd won, although she knew it should be a good amount. When she discovered it was more than $62,000, she was again at a loss for words! (Hint: downloading the Oregon Lottery app and scanning winning tickets is a great way to verify the exact amount of a win!)
It's a bit of a drive from Medford to the Lottery office in Salem. Allison kept looking in her purse the whole way, just to make sure that winning ticket didn't disappear. She was thrilled to arrive and claim her prize.
Allison has plans for a family vacation at Disneyland; the unexpected money will help pay for the trip, and maybe more travel in the future.