Top Prizes Remaining
Ticket Cost
Top Prize

1 in

Overall Odds
Supreme Cash
How much cash is supreme cash? How about $200,000! Our Supreme Cash Scratch-it offers just that – a chance at a top prize of $200-grand! Just scratch off the winning numbers, then scratch off your numbers. If yours match any of the winning numbers, you win the prize shown! You might even scratch off a special symbol for even more Supreme fun. So get your Supreme Cash Scratch-its – they're super-duper Supreme!
More quick facts
% of Tickets Sold
Play Style

Match your numbers

On Sale
Last Day to Claim a Prize
Last Day to Buy

Second Chance Draw Date

Enter Second Chance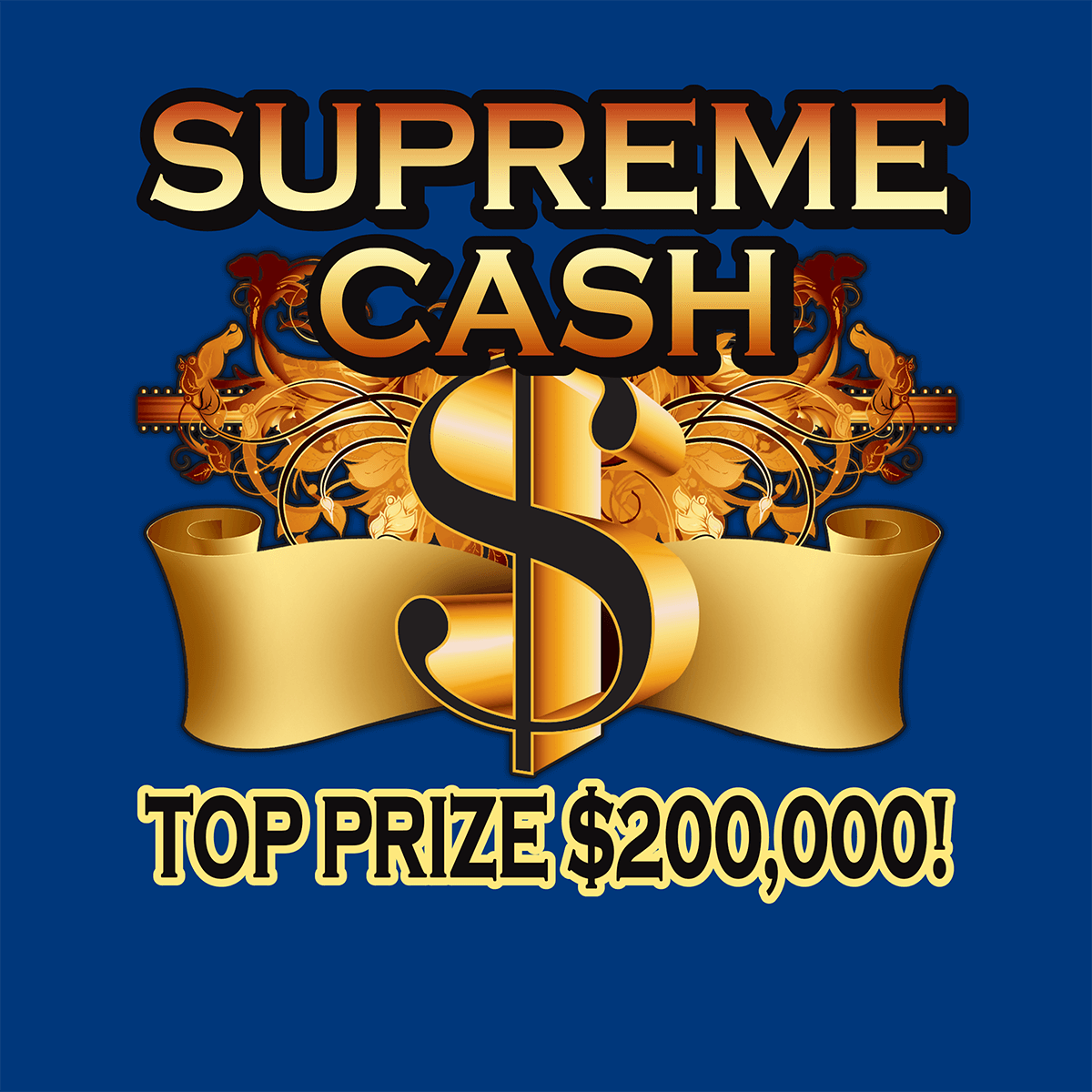 More quick facts
% of Tickets Sold

Match your numbers

Play Style
On Sale
Last Day to Claim
Last Day to Buy
Odds and Payouts
How to Play Match Symbol Scratch-its
Turn the Keys
You have two play areas to scratch. Start with the key area to reveal your key numbers or symbols. Now's a good time for some wishful thinking too.
The Big Reveal
Now's when it gets interesting. Sing it with us: "Scratch Scratch Scratch and hope for a Match Match Match". Go ahead and reveal the rest of the play area.
Matchmaker
If any of your numbers or symbols match the key numbers, do that dance, because you win. Some tickets also have bonuses, so be sure to reveal everything just to be sure.
Go for that Second Chance
If you didn't win, enter that ticket for free into the Second Chance drawing. One lucky ticket will be drawn to win the top prize.