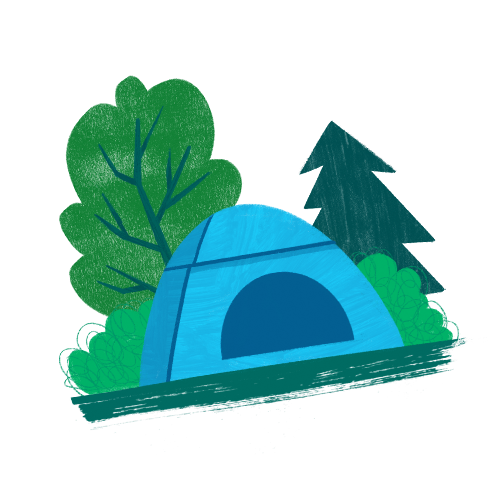 Umpqua Lighthouse State Park
An Oregon Coast Classic
Situated on the central Oregon Coast, Umpqua Lighthouse State Park has so much to offer! Tour the 1890 lighthouse and museum or pump up the adrenaline on a four-wheeler at adjacent Oregon Dunes Recreation Area. Bring your heartbeat back down a notch with the serenity of Lake Marie or, of course, a Pacific Coast sunset. Toss in the s'mores and you'll be ready for the perfect Oregon Coast getaway.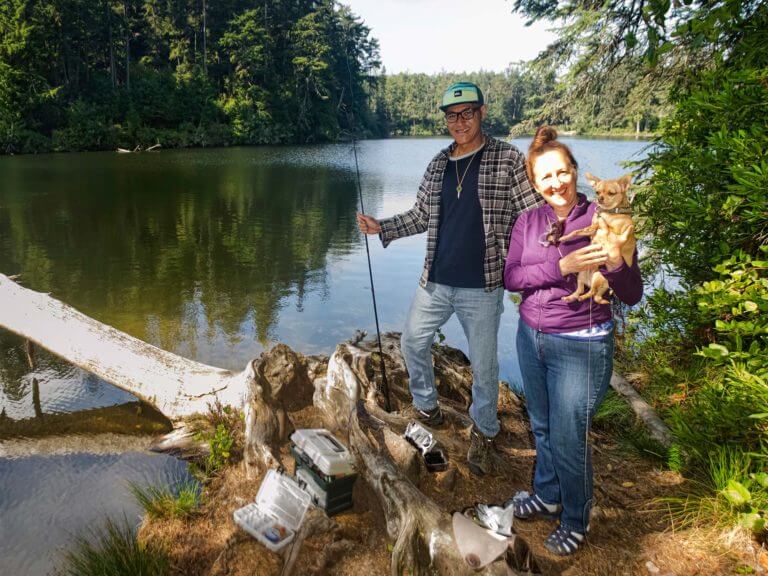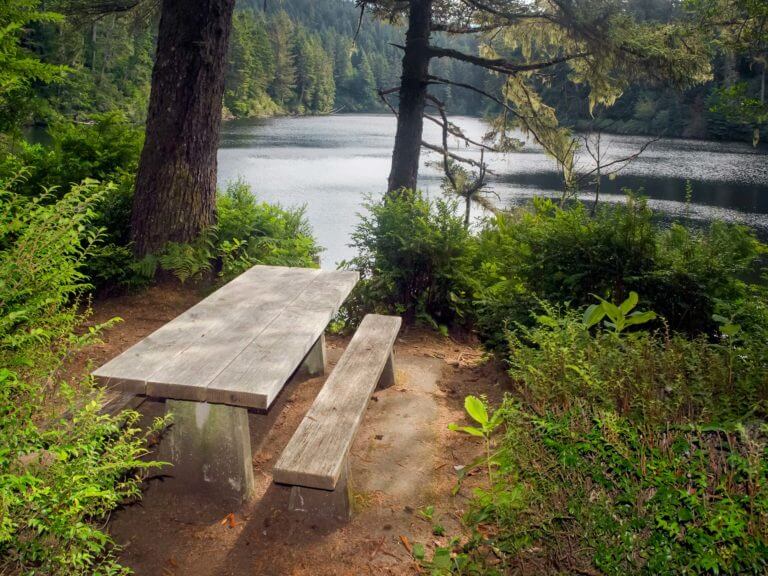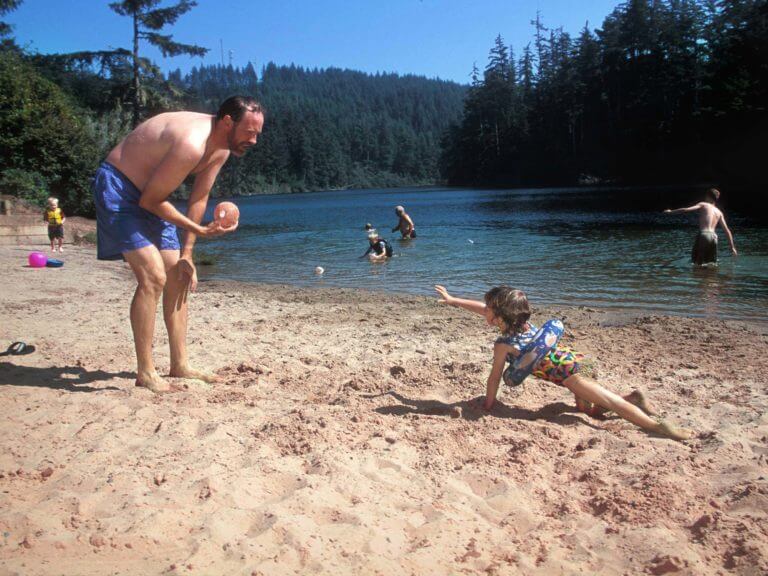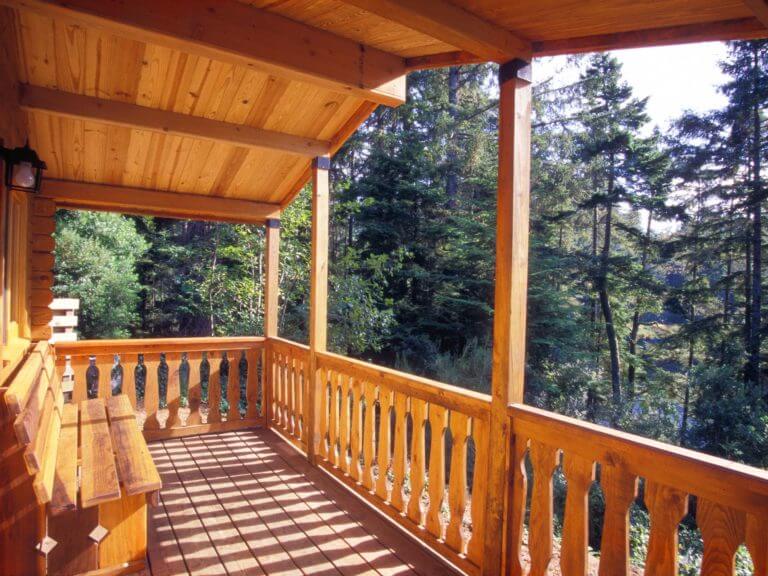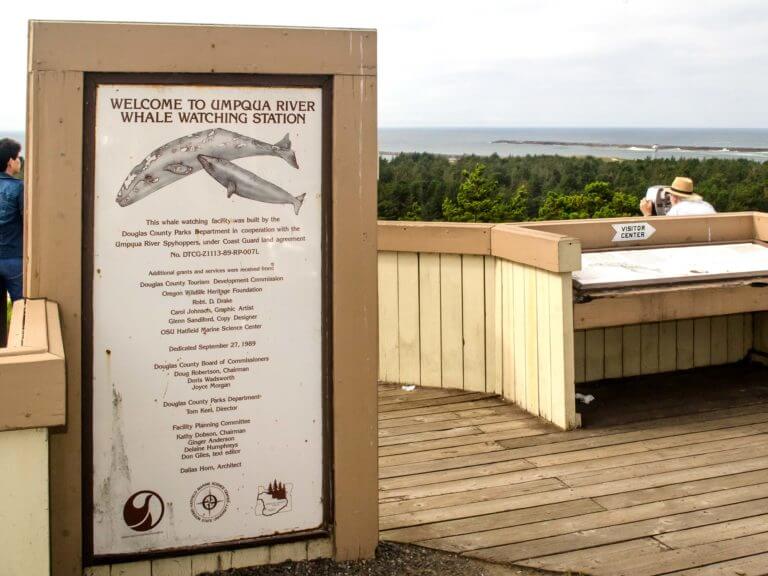 The perfect base for exploring the coast
Enjoy beautiful Lake Marie, centrally located within the park itself. Kayak, hike the trails, go fishing or play on the beach area. But don't neglect the other must-see sights in the area. Charming Winchester Bay is a stone's throw away. So too is the Oregon Dunes National Recreation area. And no trip would be complete without a visit to the Umpqua Lighthouse itself.
A recent lottery funded parks grant will help rebuild one of the park's restroom and shower buildings, ensuring the continued comfort of visitors to this incredible Oregon state park!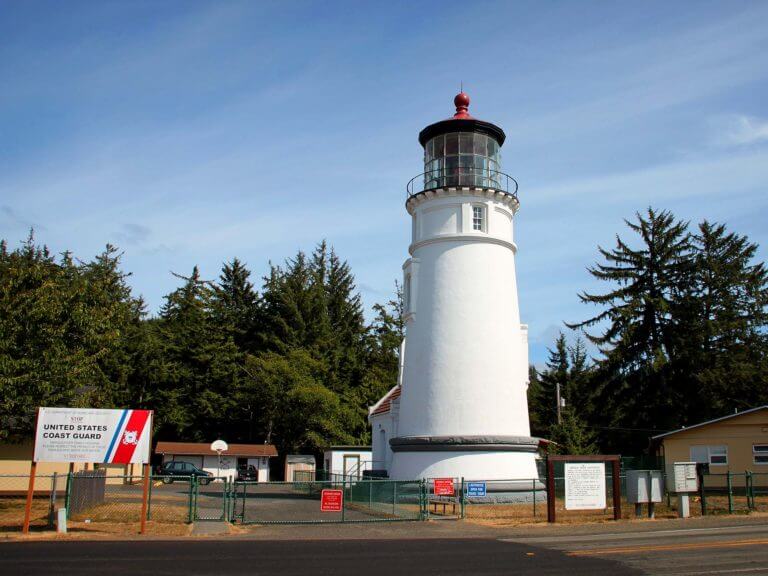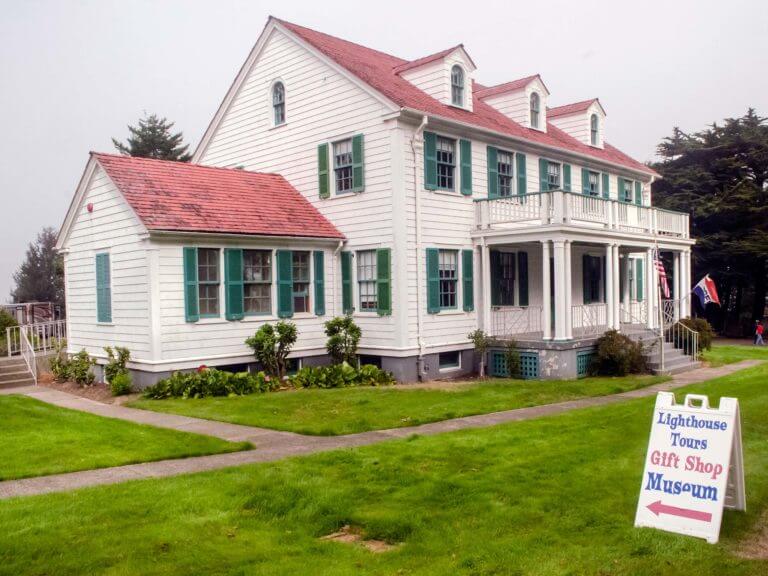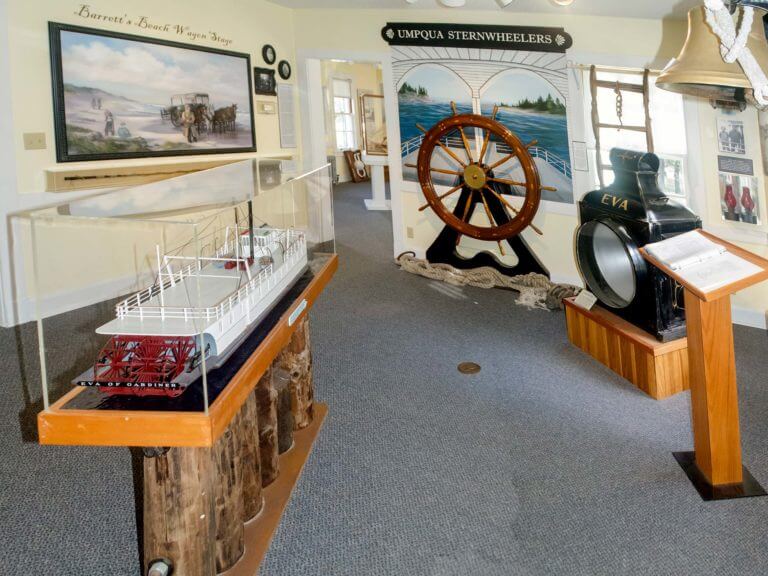 The Historic Umpqua Lighthouse and Museum
A light has guided sailors to the mouth of the Umpqua River since the 1850's. The original structure collapsed in a storm but was rebuilt in 1890. The new tower includes a first-order Fresnel lens that continues to operate today.
Visitors can tour the lighthouse and visit its museum to get a sense of the history that permeates this special place. Make time to view the exhibits and learn a bit about the on-going maritime importance of this classic Oregon lighthouse. And if you're a true lighthouse fanatic, plan an itinerary that includes all nine of Oregon's remaining lighthouses—and the other beautiful Oregon state parks that line our coast.
Plan a Tour of the Lighthouse & Museum
A drive to remember
Oregon's Scenic Highway 38
If you believe life is as much about the journey as the destination, don't miss the stunning beauty served up by Oregon Highway 38, including the Coastal Mountains, small towns, and the Umpqua River.
Depending on your itinerary, your route might take you along Highway 38 — arguably one of the most scenic drives in Oregon. Bordering the Umpqua River between I-5 and the coast, Highway 38 will treat you to charming, small town views from towns like Drain and Elkton. Meadows and forests will delight you at every turn. There's even an Elk observation area just outside Reedsport that's an irresistible draw for nature lovers. Savor the journey!