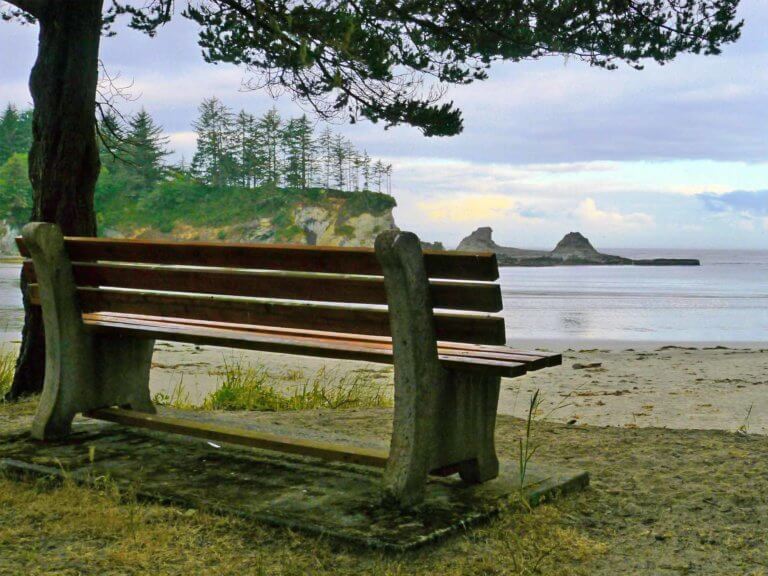 Sunset Bay – The Jewel of Coos Bay
Nestled in some of the most dramatic landscapes on the Oregon coast lies Sunset Bay State Park with its pristine sandy beaches and majestic cliffs. Take a swim, spend the day beachcombing, drop in your fishing line, or rent a kayak and cruise the bay. For those looking for a little marine science in their beach adventure, sea stars, sea urchins and abalones are ripe for discovery in the park's renowned tide pools.
When you play Lottery games, you help improve and preserve the places that make Oregon special, now and for generations to come. Thanks to Oregon Lottery funding of more than $42,000 in 2019, parks like Sunset Bay continue to operate, providing visitors with the opportunity to visit one of Oregon's unique environments and places of beauty.
All Paths Lead to…More Paths
The hiking trails in the Sunset Bay area are uniquely special in that they merge with a network of hiking trails connecting the park with nearby Shore Acres and Cape Arago state parks. You can visit all three for a state parks trifecta. As you explore, walk under a canopy of lush forest growth and experience the fragrance of seasonal wildflowers. Keep a sharp eye out as you trek along the cliffs for spectacular views of Gregory Point and the Cape Arago lighthouse.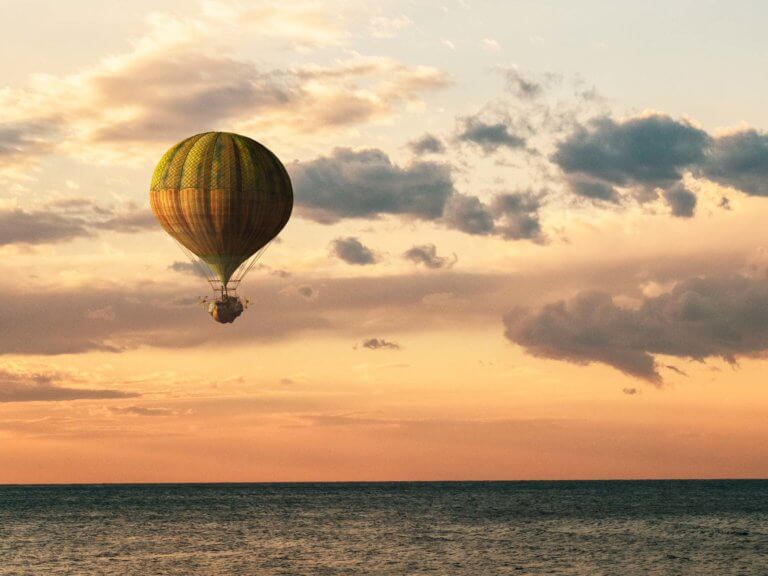 Up, Up and Away!
There's even a slice of historic glory associated with Sunset Bay. In 1973, entrepreneur Malcolm Forbes and his son completed America's first transcontinental hot air balloon journey, beginning at Sunset Bay State Park. Check out the sign on the east side of the parking area commemorating the event for a fun photo op.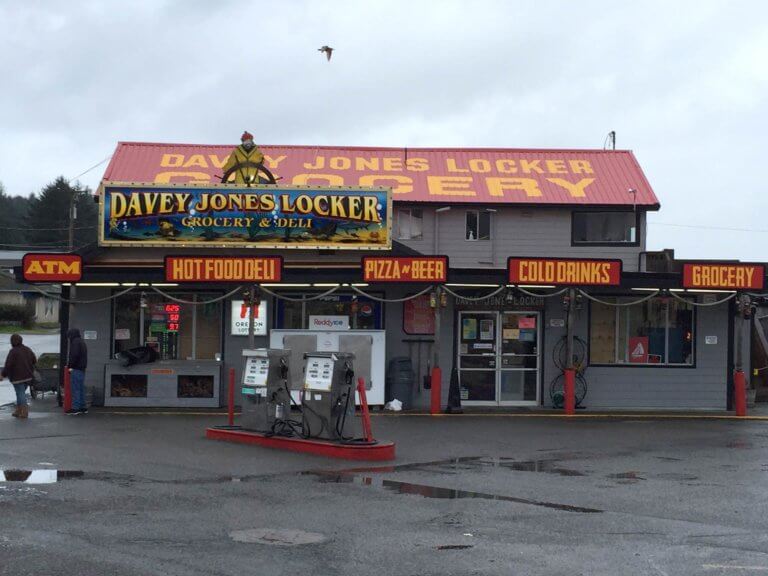 Not Quite the Bottom of the Ocean
Once you're done exploring the coast, as you drive back inland on Cape Arago Hwy, you might want to swing by Davey Jones Locker in Charleston to fill up the tank, grab a not-so-briny beverage, and maybe a Scratch-it or two.
Davey Jones Locker