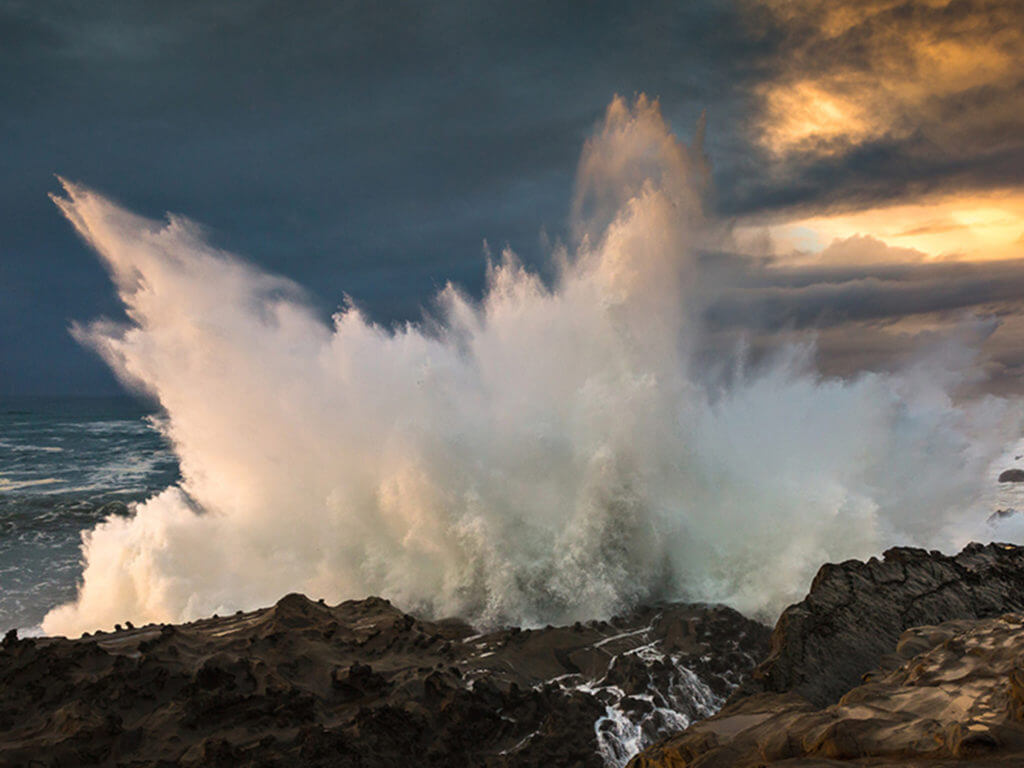 State Parks Coos
Shore Acres State Park
Experience rugged seascapes and enormous, towering waves atop a scenic bluff overlooking the Pacific Ocean. Shore Acres State Park offers visitors an unexpected combination of jaw-dropping views as well as an immaculate "garden for all seasons." Originally shipbuilder Louis J. Simpson's private estate, the grounds feature world-class gardens featuring trees, shrubs, and flowering plants delivered from around the world aboard Simpson's sailing ships.
Thanks in part to Oregon Lottery dollars, the "jewel of the south coast" is meticulously maintained and open year-round by the Oregon Parks & Recreation Department. Every year, roughly 285,000 visitors travel from all over Oregon and the entire globe (six continents last year) to enjoy the park. While the mild temperatures and natural glory are accessible all year, many visitors come in December to experience one of the most incredible holiday light shows in the Pacific Northwest.
Add Shore Acres State Park to your bucket list and plan a visit soon to experience a true coastal paradise. While you're in Coos Bay, you might also consider a day hike, views of the wildlife, a picnic and a tide pool experience at Sunset Bay State Park.
More About State Parks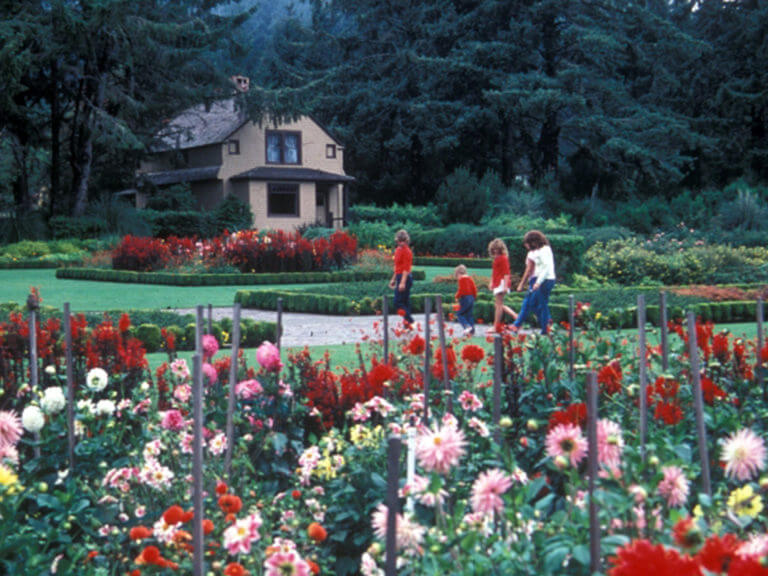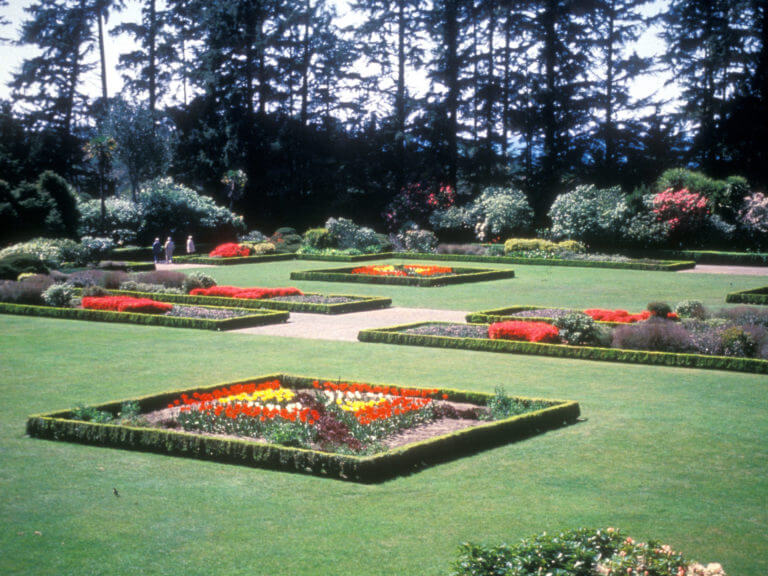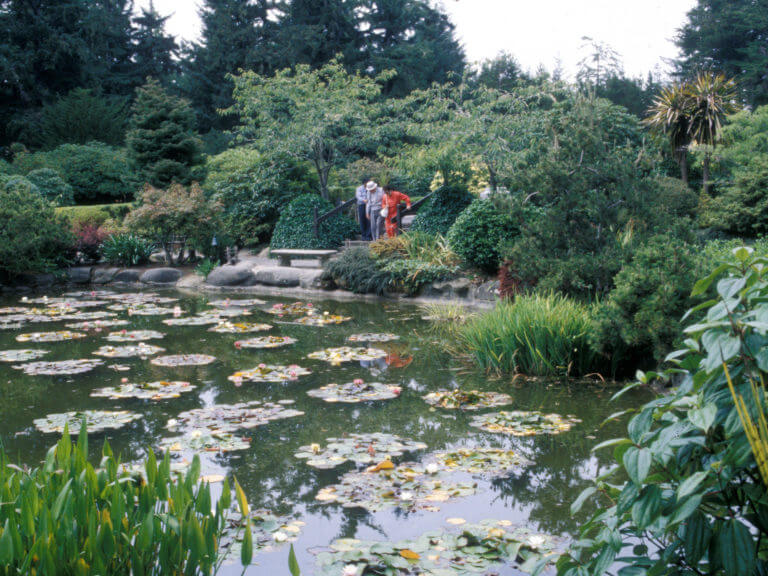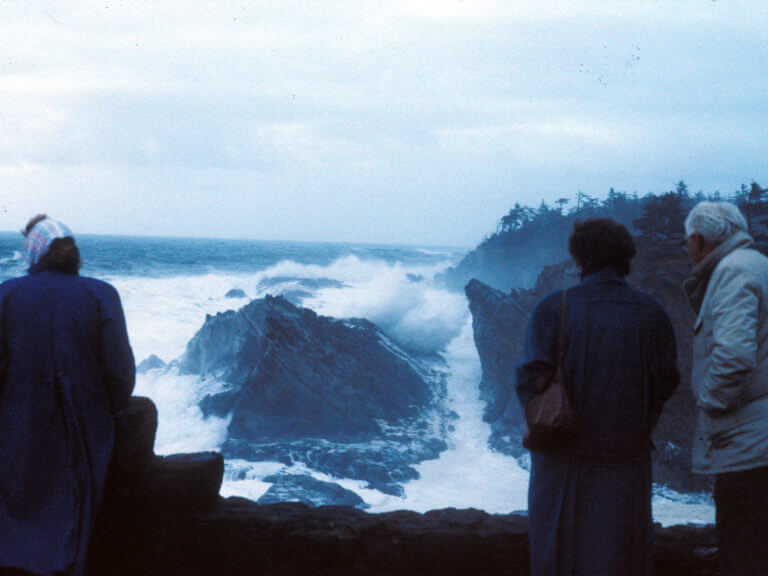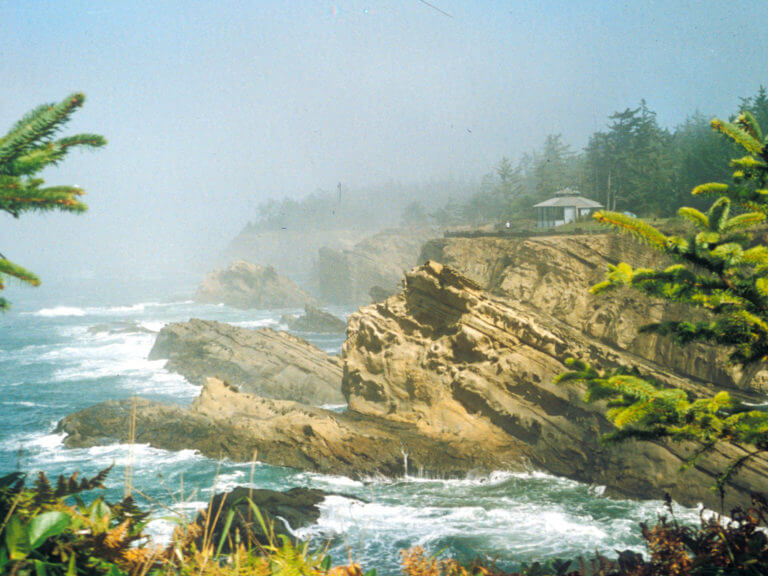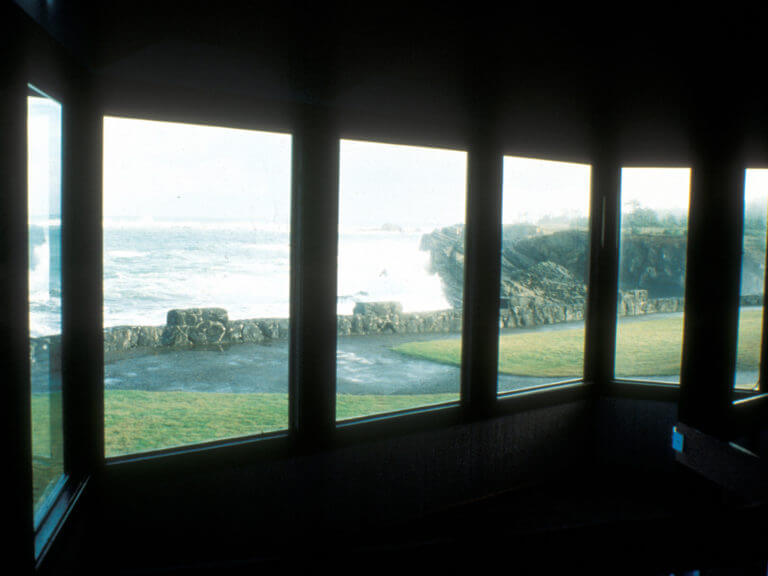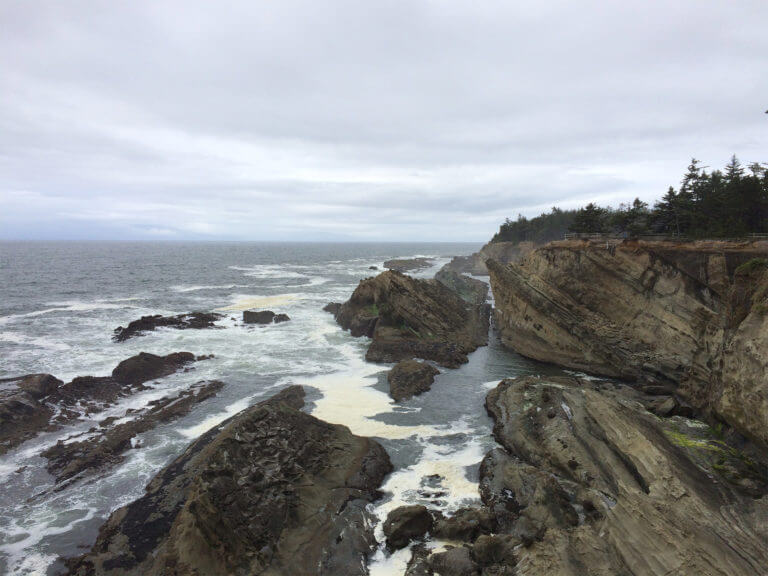 A Garden Oasis by the Sea
Shore Acres' unique setting makes it a wonderful place to visit year around. The manicured gardens, rocky shores and spectacular waves are some of the "must-sees" along the Oregon Coast.
Experience thousands of blooms from April through October, with splashes of color and incredible fragrance. The garden is lit with more than 250,000 lights from Thanksgiving through New Year's Day.