Brick Pathways Restored
The Lord & Schryver Conservancy
Elizabeth Lord and Edith Schryver created one of the Pacific Northwest's most influential landscape architecture firms. Founded in 1929, it became one of the very first successful women-owned businesses in Oregon. Today, their shared home and its gardens are being restored and preserved.
Over the course of their successful career, Edith and Elizabeth designed gardens in Seattle and Tacoma, Portland and Salem, and beyond. Many of these gardens still exist today, including the one at their shared home in Salem. The house and grounds, which they dubbed Gaiety Hollow, served as their display garden as well as their personal retreat. After Elizabeth's death in 1976, Edith continued to reside at the home until she too passed away in 1984.
Since then, the Lord & Schryver Conservancy was formed, and Gaiety Hollow's new owners made the estate available for purchase by the conservancy. Today the grounds are being restored to the original condition and layout from Elizabeth and Edith's time in residence. Funds to rebuild the gardens' original brick walkways and hardscapes were provided in part by a lottery-funded grant.
The home and grounds are open to the public periodically for fully guided tours or simple relaxing amid the natural beauty that Elizabeth and Edith brought to so many.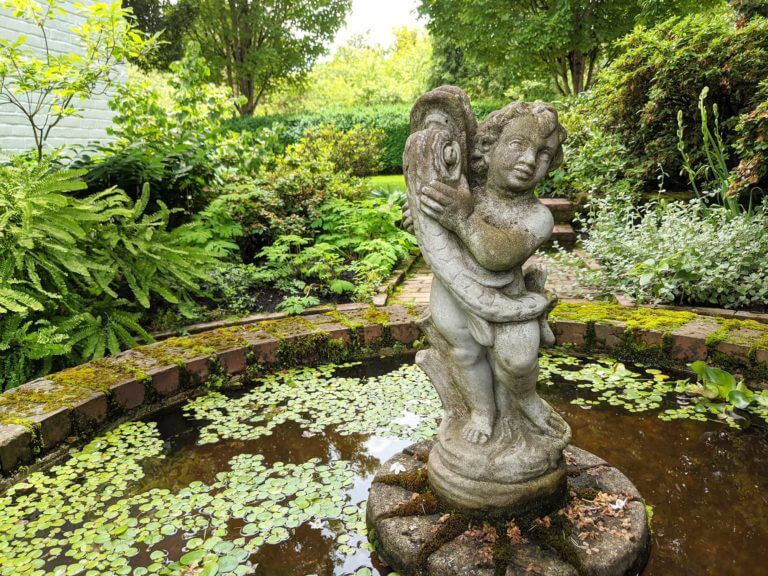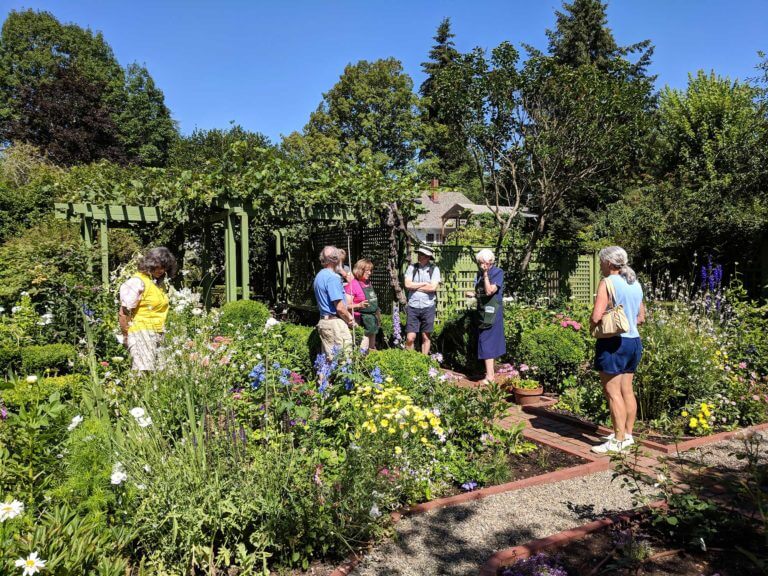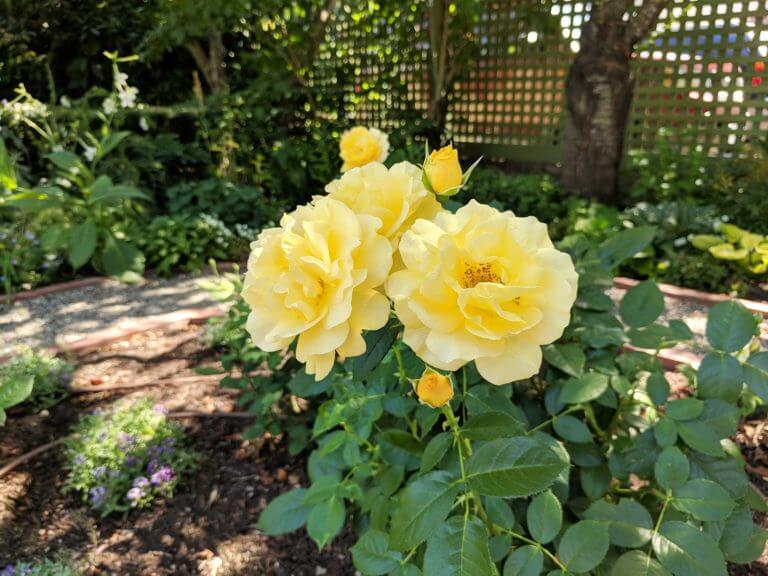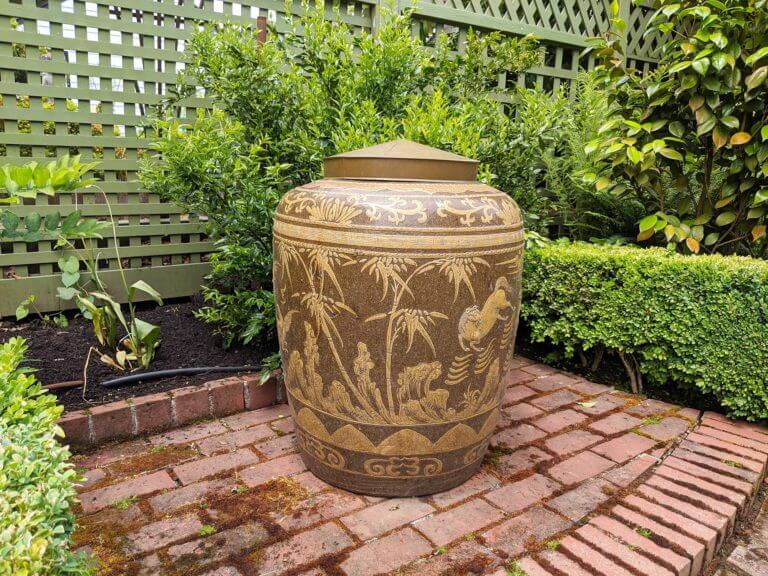 A Northwest Take on Formal Gardens
Elizabeth and Edith developed a style that incorporated many European garden elements plus a bit of informality better suited to Pacific Northwest settings. Their gardens are characterized by straight brick hardscapes (restored at Gaiety Hollow with the help of lottery funds) bordered by knee-high hedges—arrow straight but often softened at the ends with round-form boxwoods. These hard lines were designed to lead the eye to views—of statues, architectural elements, or even significant trees. But within the beds themselves, shrubs and flowers provided year-round color and just a bit of nature at its untamed best.
Visit More Lord & Schryver Gardens
All three Mission Street locations—Gaiety Hollow, Bush House and Deepwood—can be combined in one trip, making a delightful day for any garden enthusiast!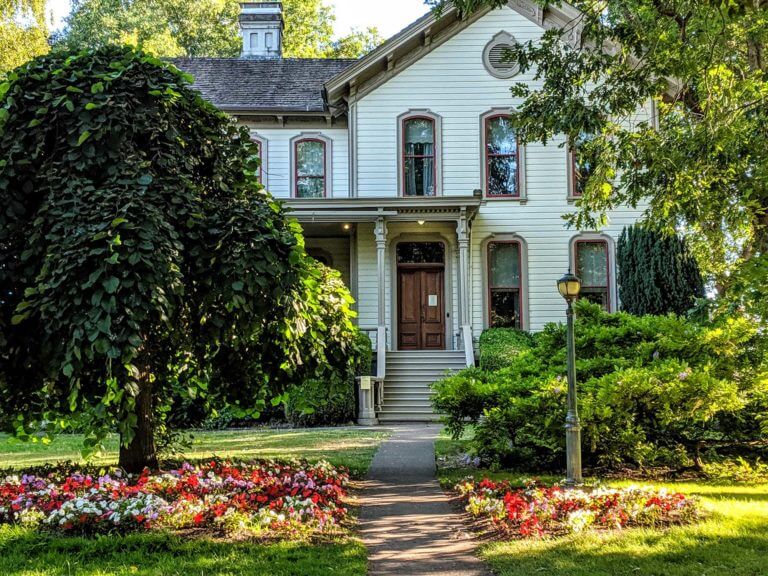 Bush House
Salem pioneer Asahel Bush lived directly across Mission Street from Lord & Schryver's Gaiety Hollow home. His daughter Sally Bush took over the house after his death and became one of Lord & Schryver's first clients. You can still see their handiwork in the formal rose gardens to the west of Bush House.
Bush Park is open to the public year round.
Visit Bush House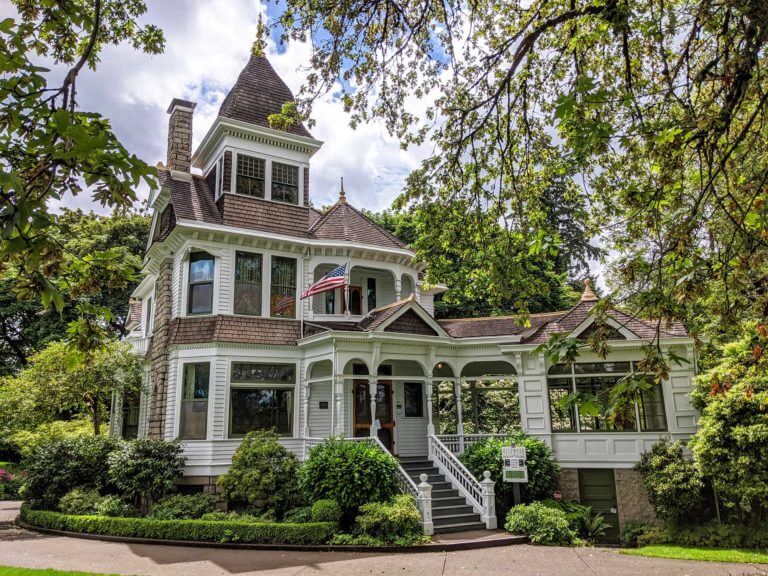 Deepwood Museum & Gardens
Salem's Deepwood mansion lies just east of Bush Park (where Bush House is located) on Mission Street. The formal gardens at Deepwood also feature some of Lord & Schryver's earliest work. The 5-acre grounds are operated as a city park and are open to the public year round.
Visit Deepwood