A Military Base Transformed
Fort Stevens State Park
You'll find Fort Stevens on the northernmost tip of the Oregon Coast, right where the Columbia River flows into the Pacific Ocean. It's a unique setting with a long military history. Fort Stevens saw service for some 80 years, from the Civil War to World War II. Today the fort's 4,300-acre grounds have been converted into one of the nation's largest campgrounds—and playgrounds.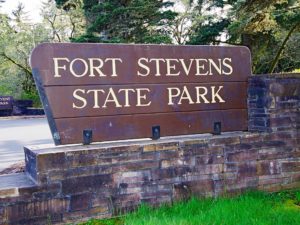 When it comes to playing, there's so much to do at Fort Stevens! Set out by bike to explore its nine miles of paved trails, or lace up your boots for an invigorating hike. Play a round of disc golf. Or feel the sand between your toes as you visit the remains of the ship Peter Iredale, foundered on the shore at Fort Stevens more than a century ago.
All this and more awaits you at Fort Stevens. But as if that's not enough, Fort Stevens makes a perfect basecamp for those who want to explore more of the north coast. Nearby Fort Clatsop will immerse you in the history of the Lewis and Clark expedition. Astoria will delight you with its shops and unique settings (many featured in hit movies), or visit Seaside and its famous arcade. The choices are yours.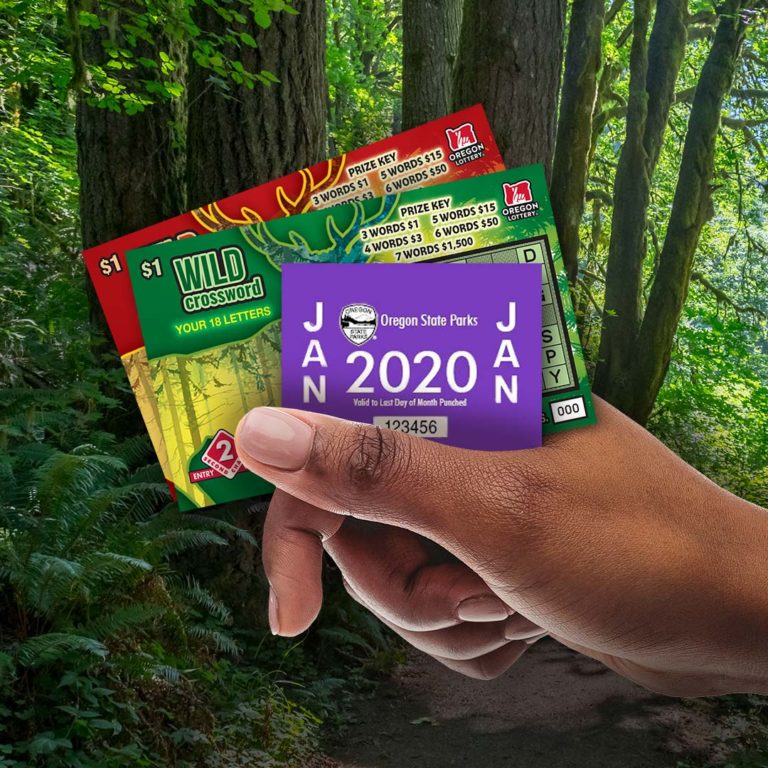 Win State Parks Swag!
We're celebrating Oregon's love for its 250+ state parks with a giveaway! Enter for a chance to win a prize pack including Scratch-its, an Oregon State Parks parking pass, and more!
Enter Now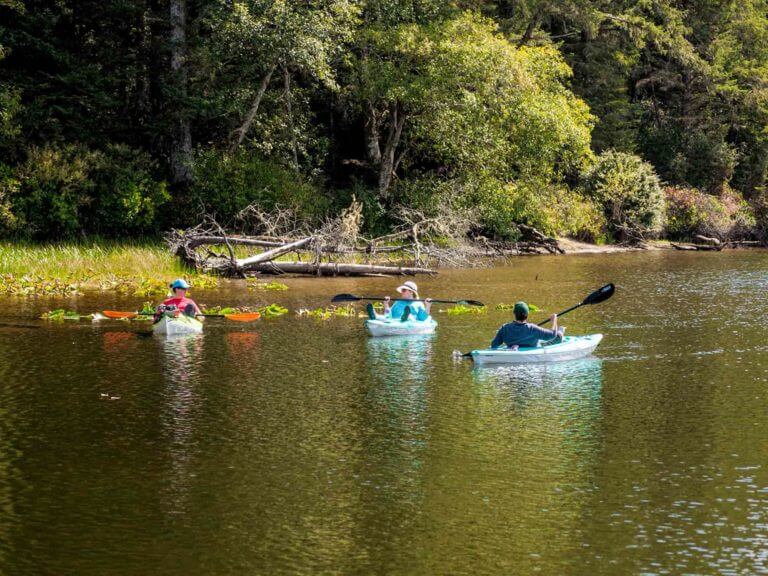 Coffenbury Lake, the Jewel of Fort Stevens
Coffenbury Lake isn't just the central, sparkling jewel of Fort Stevens; with no inlets or outlets you could think of it as a solitaire, prefect all on its own. Without the inrush of streams to disturb its waters, Coffenbury Lake is the ideal setting for a lazy float in a kayak or a swim from its sandy beach. Fishing enthusiasts can set a line for trout or steelhead from one of the docks. Or row off in pursuit of a trophy fish or to take in the beauty of this mile-long lake treasure.
This year, Fort Stevens State Park received a grant of more than $350,000 to replace the lift stations at either end of Coffenbury Lake. Funded by Oregon Lottery dollars, it's another example of how lottery play supports outdoor play — in this case, at one of Oregon's most popular state park destinations!
The Wreck of the Peter Iredale
Peter Iredale was a four-masted steel barque that ran ashore October 25, 1906, on the Oregon coast en route to the Columbia River. She was abandoned on Clatsop Spit near Fort Stevens, now Fort Stevens State Park.
All hands survived, and even the ship might have sailed again. Unfortunately, rough weather kept the crew from righting the ship before she was hopelessly mired in the sand. And there she remains.
The Peter Iredale has since become the most photographed shipwreck in the Graveyard of the Pacific. Generations of Oregonians have taken snapshots using everything from early Brownie cameras to the latest iPhones, producing a sort of time-lapse series capturing the wreck's slow decay over more than a century. You'll definitely want to document your own visit as even the ship's iron beams won't last forever.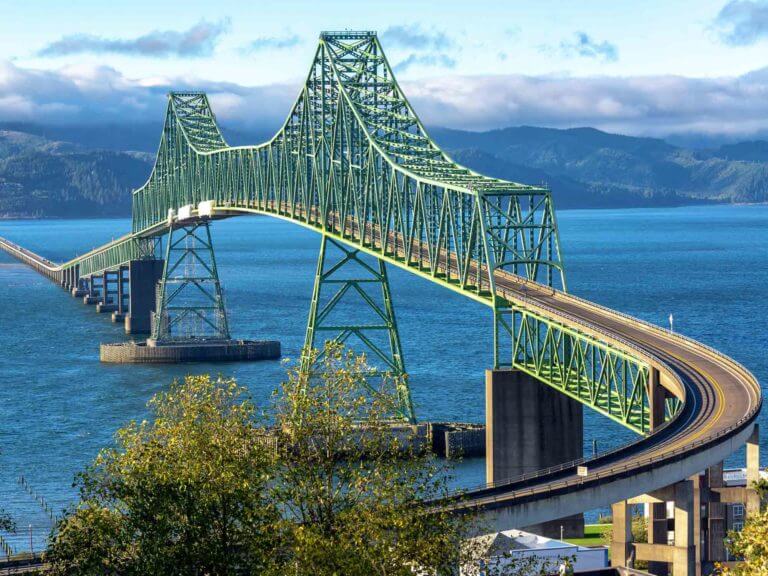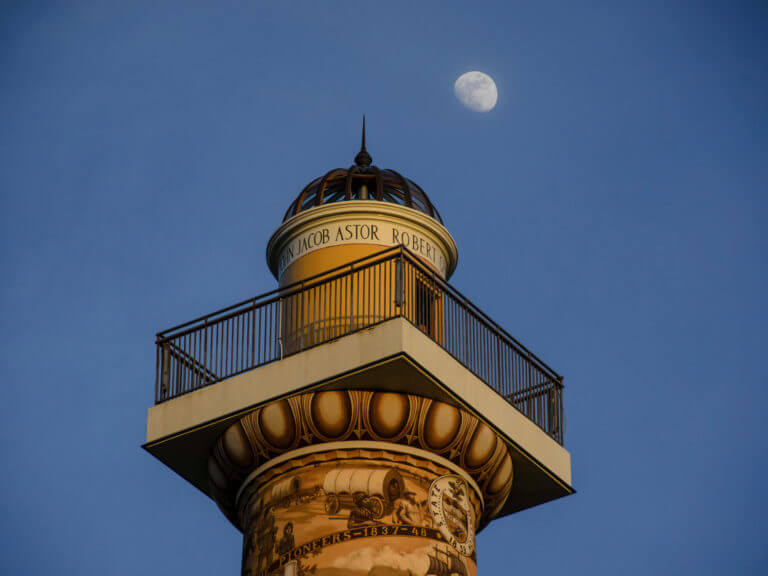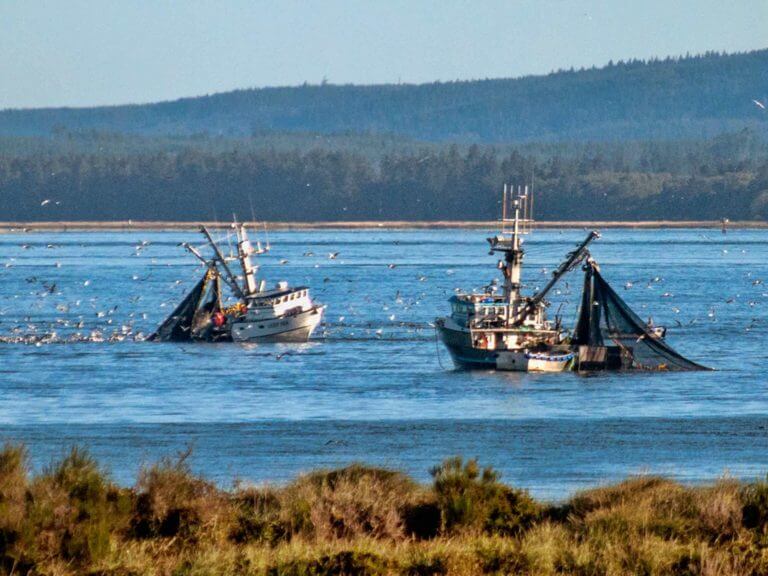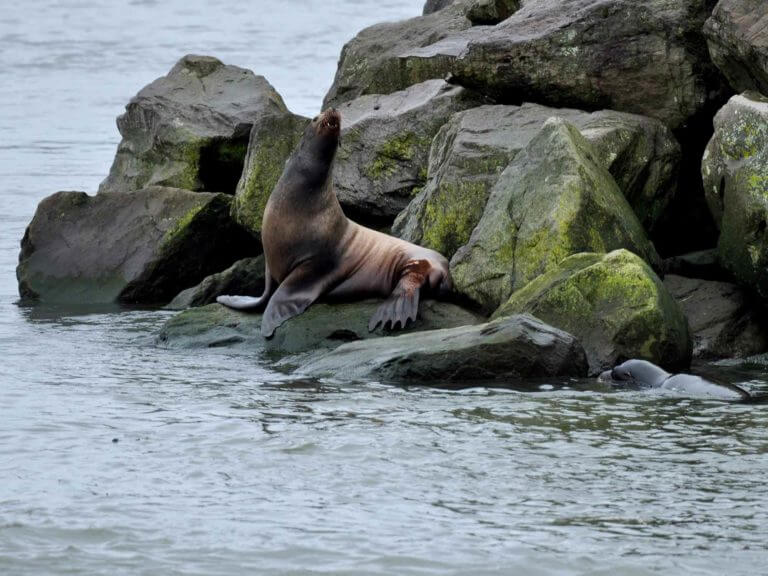 Astoria: Where the River Meets the Sea
You'll find Astoria just a short hop away from Fort Stevens. With almost 40,000 people, Astoria is the largest city in the north coast region — and maybe the most picturesque.
Stroll the Astoria Riverwalk to take in views of ships and sealions. Pass under the impressive Astoria-Megler Bridge or hop on the 1913 trolley to learn a bit of local history. There are several museums to explore; shops and restaurants too. And don't miss the bird's eye view from the top of the 125-foot Astoria Column.