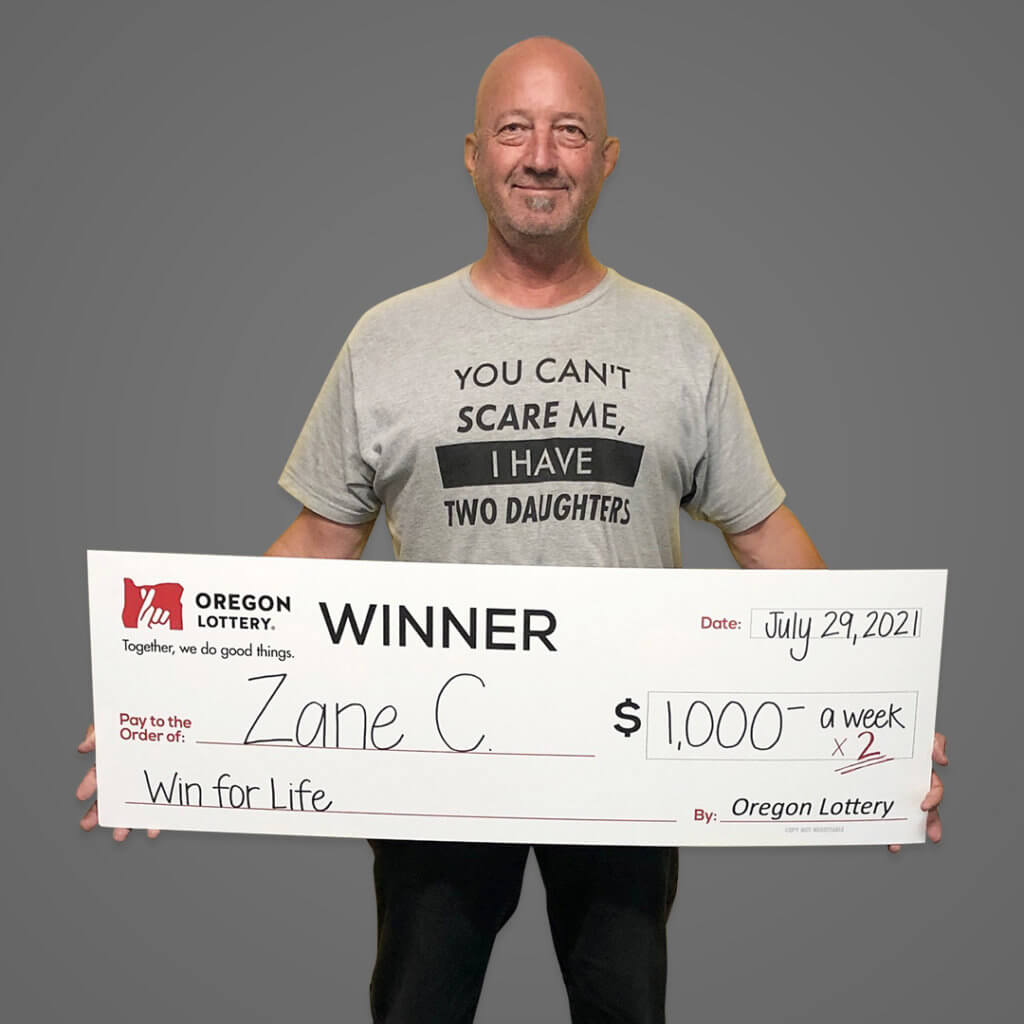 Zane C.Brookings — 08/01/21
Win for Life — Twice!
To family and friends, Zane C. has always been lucky. "I've had friends jokingly tell me not get in a raffle or other drawings so they could win," he said. And just when you think someone can be only so lucky, Zane wins the Lottery's Win for Life game's $1,000 a week for life top prize not once, but twice!
Zane plays Win for Life regularly. Part of his strategy is to buy two tickets with the same set of numbers for the top prize. "I thought that if I win once, it's way better to win twice," he said when he claimed his prizes at Lottery headquarters in Salem.
With his double win, Zane becomes the Oregon Lottery's 47th Win for Life top prize winner since the game began in May 2009.
Zane, from Brookings, plans to help his two daughters with their nursing school expenses. After taxes, he will receive two checks each year for as long he lives totaling nearly $70,000. Here's to good health and a long life, Zane!