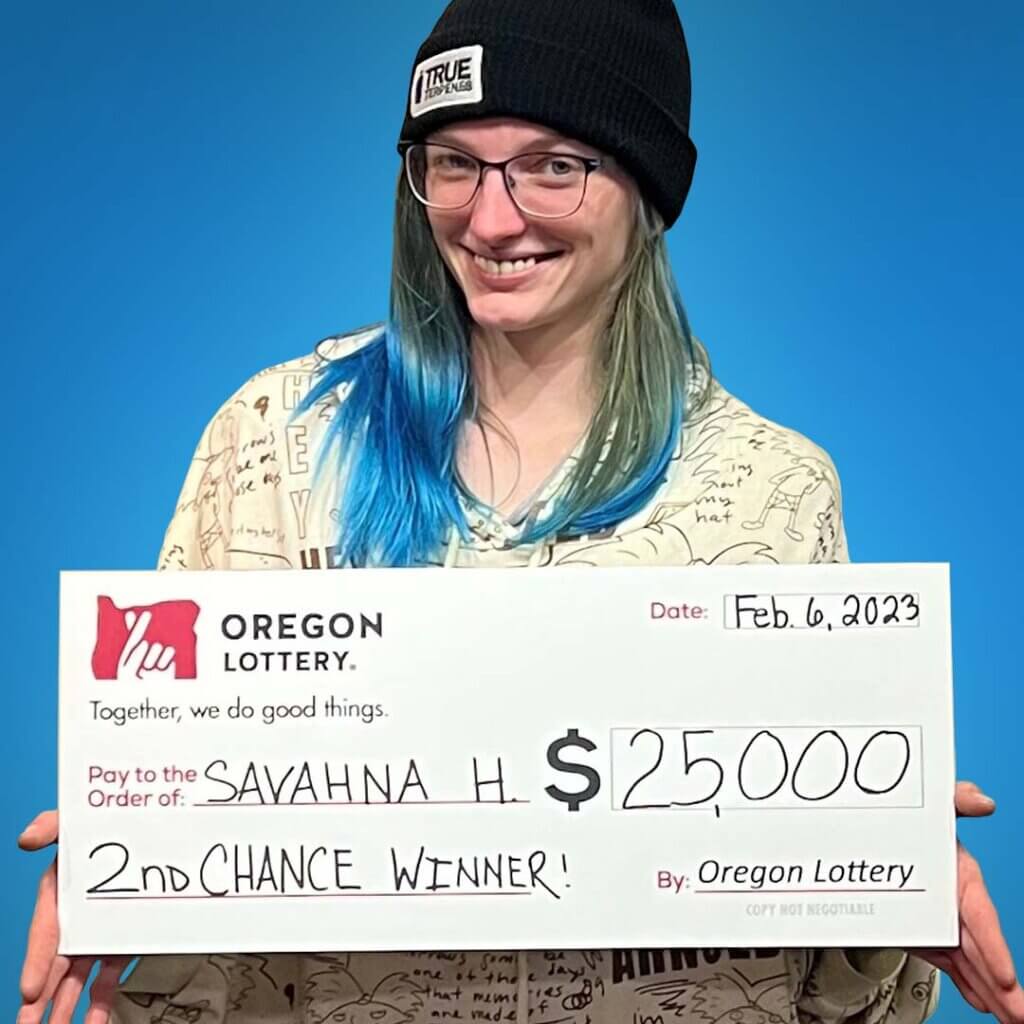 Savahna H – Mt. Angel — 02/06/23
Scratch-it Relaxation
Savahna likes crossword and bingo Scratch-its. Who doesn't? Lots of players find that taking their time with these types of games can be both fun and relaxing. Savahna picks them up once or twice a month, and, even though she's never been a big winner, she enjoys the time she spends playing the games. When she doesn't win? No big deal. She simply enters her non-winning Scratch-its into the game's Second Chance drawing and hopes for the best.
But things took a change for Savahna when she was out and about one day and received a phone call from her dad. Their mail had arrived, including an unexpected letter from the Oregon Lottery for Savahna. She asked her dad to open the letter and read it to her. That's when she got incredible news: One of her Royal Bingo Scratch-its had been drawn as the winner in the game's Second Chance drawing. She'd won the final top prize of $25,000!
Savahna was beyond excited when she came to the Lottery office to claim her prize! She has dreams of a new car and maybe a little travel too. And, once or twice a month, she'll very probably continue to play a bingo or crossword Scratch-its!
If we can't reach a winner by phone or email, we'll send a notification letter. If you play Second Chance, it pays to keep your contact information up-to-date!