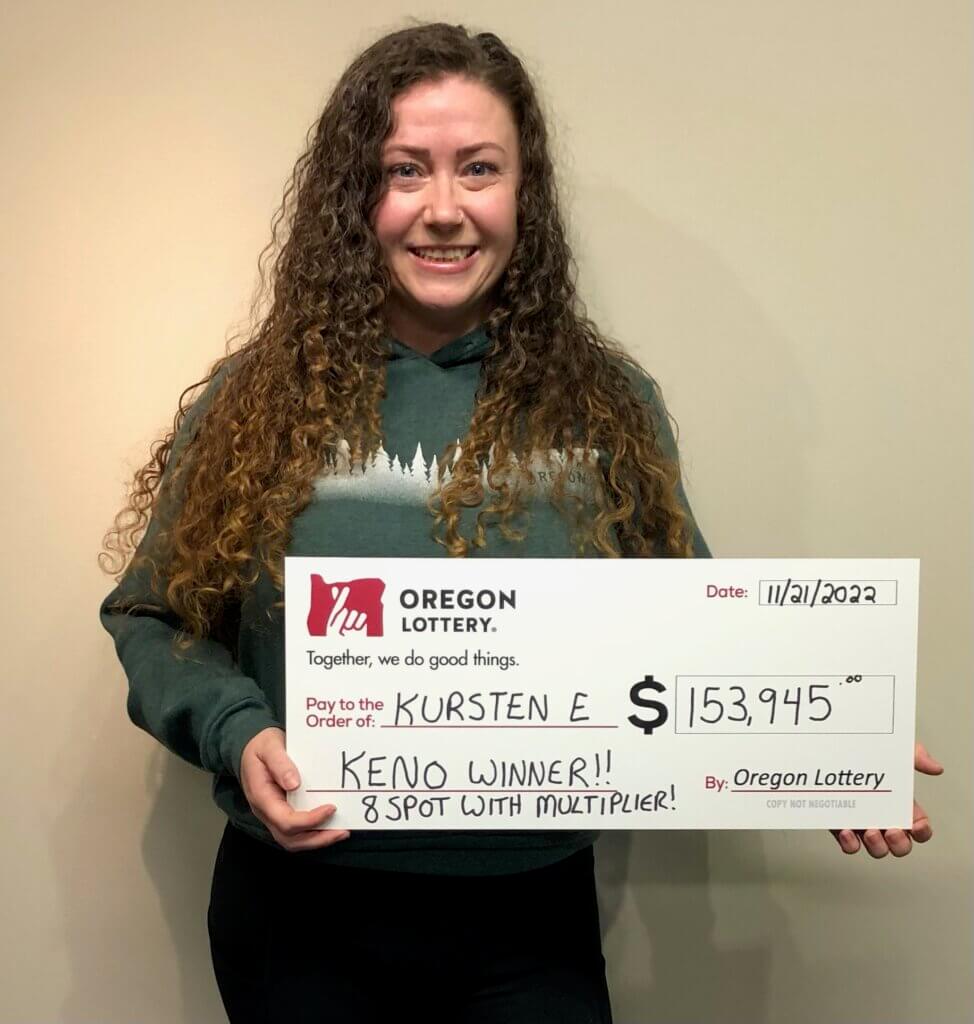 Kursten E.Salem — 11/21/22
Keno Times Ten
Kursten is not a regular player. But almost on a whim, she decided to play Keno 8 spot on a recent visit to Salem's South Liberty Bar & Grill.
She picked four of the numbers and asked her boyfriend Jade to pick the other four. Jade decided to use his dad's birthday as his (hopefully) lucky numbers. His father had worked for the Oregon Lottery as a Video Lottery technician earlier in his career but had passed away five years ago.
Kursten could hardly believe it when her numbers matched for a $15,000 win! She and Jade came to Lottery headquarters in Salem to cash in their ticket right away.
And that's when things got good.
As a newer play, Kursten didn't realize that she had a multiplier on her ticket. She hadn't won $15,000. She got the news that, actually, she won just over $150,000!
Kursten was nearly in shock after learning her win was ten times what she thought. She and Jade now plan to pay off some bills, spoil their "fur babies", and maybe even take a trip. Las Vegas is sounding pretty darn good to them.
Here's a tip for the next time you play, Kursten: Download the Oregon Lottery app. You can scan your Keno ticket any time after your game plays — that way at least you'll already be sitting down if you get shockingly good news!