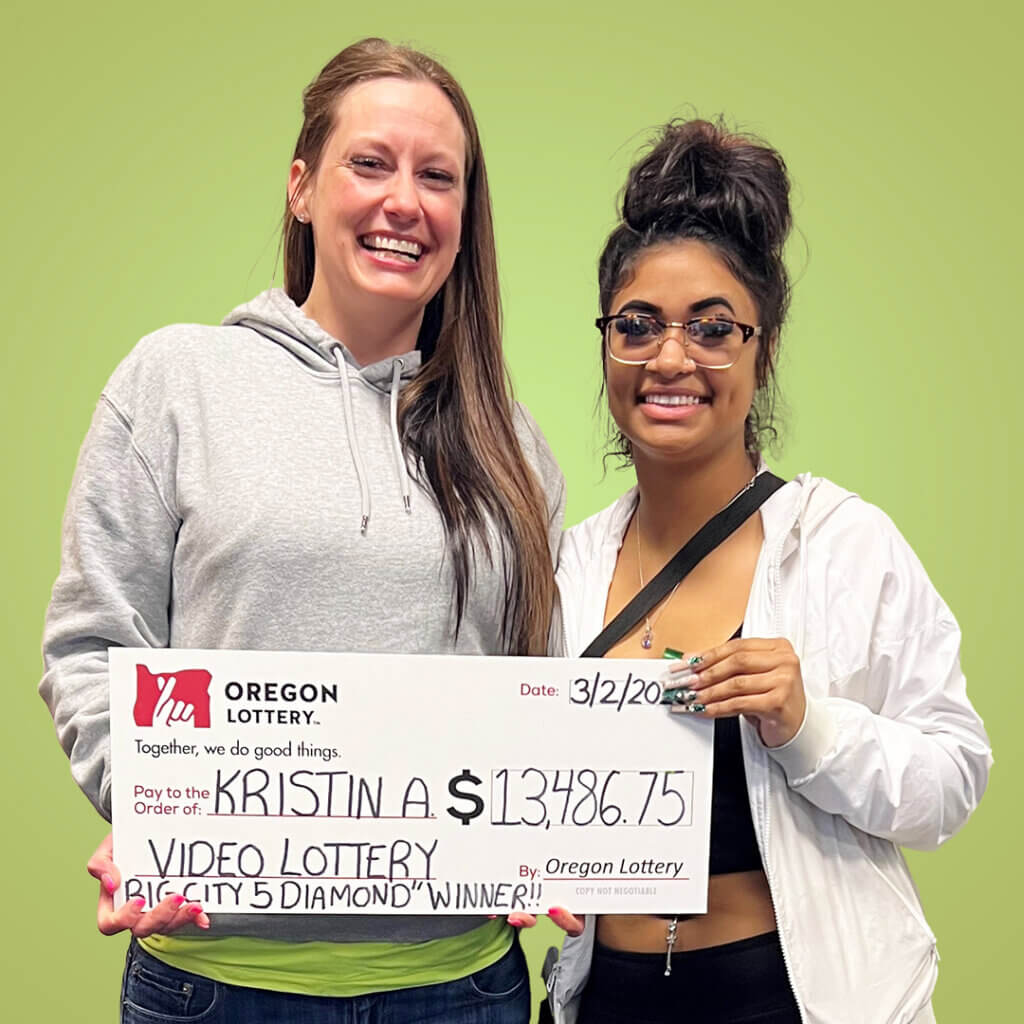 Kristin A – Portland — 03/02/23
A Portland Payout
Kristin (pictured here on left), couldn't have been more excited when she came to the Lottery office in Wilsonville. She had been visiting her boyfriend in Portland when the two decided to make an evening of it at The Lariat Lounge.
Kristin picked a Video Lottery terminal and sat down. She decided to play a little bit of Big City 5s Diamond Jackpot, a game new to her, but one that's popular with many players because it offers a chance at the largest jackpots of any Video Lottery game.
She hadn't been playing for long when it became clear that something big was happening. Diamonds lined up on the screen, and the money tally just seemed to keep on rising. It didn't stop until it got all the way up to $13,486!
Kristin let her daughter Jennika miss a day of school to help her celebrate. The two will spend some of the unexpected win on a shopping spree at the outlet malls. After that? Kristin isn't sure; the one thing that is sure is she has a new favorite game: Big City 5s Diamond Jackpot!