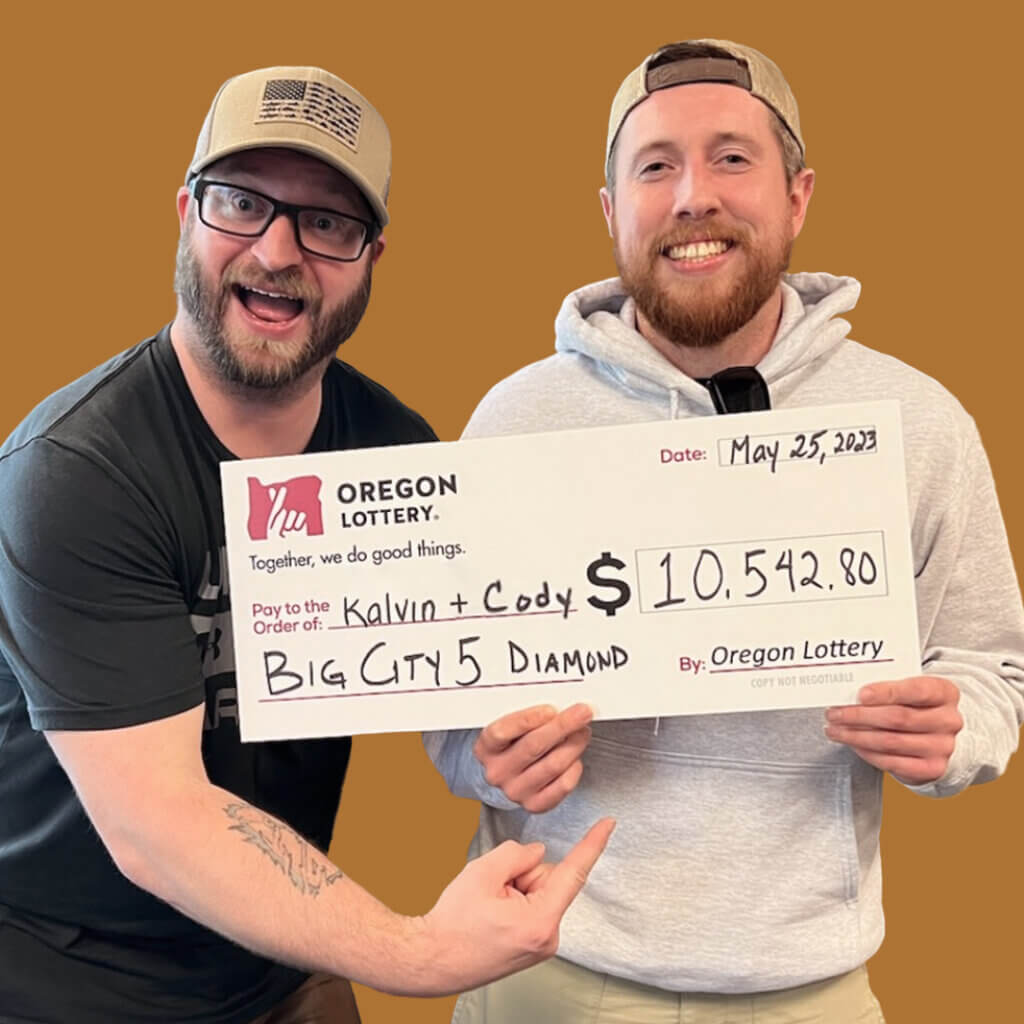 Kalvin and Cody – Beaverton — 05/25/23
Share and Share Alike
Kalvin and Cody, best friends from Hillsboro, had a reason to celebrate at The Sports Page in Beaverton. They were toasting to the news of one of their brothers becoming a father. In a celebratory mood, they decided to try their luck on the Video Lottery machines. Kalvin took charge of selecting the game, and Cody pushed the button that would change their night.
Their jaws dropped as the Big City 5s Diamond Jackpot game revealed a massive jackpot win of $10,542.80! The ecstatic duo couldn't contain their excitement. Determined to make the most of their good fortune, they headed to the Wilsonville Prize Claim Center, where they made the decision to split the prize.
After taxes, each of them received a handsome check of $4,849.69, providing a timely boost to their savings. With an upcoming two-week trip to the Philippines in August, Kalvin and Cody were thrilled that their unexpected windfall would now go towards making their vacation truly unforgettable.