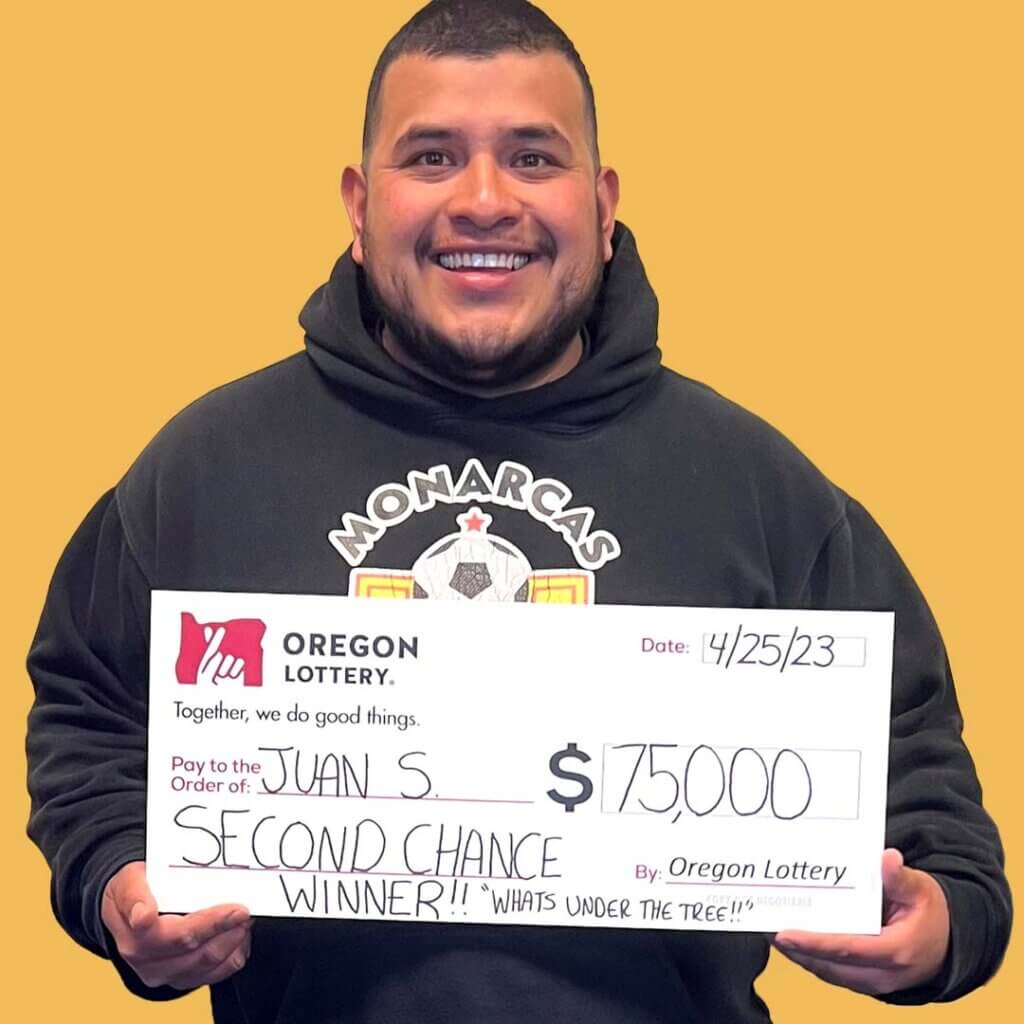 Juan S – Cornelius — 04/25/23
An Email Surprise
Cornelius resident, Juan, was left speechless when he walked into the lottery office to claim his Second Chance prize of $75,000 from the $10 "What's Under the Tree" Scratch-it. Because of his on-going love for Scratch-its, Juan diligently enters his into second chance drawings, hoping for a stroke of luck. And this time, luck was definitely on his side!
Winner notifications went out right after the drawing, and as soon as Juan heard the news, he couldn't contain his excitement. Bursting into the office lobby with an ear-to-ear grin, he triumphantly declared, "I AM A SECOND CHANCE WINNER!" His happiness was contagious, and he couldn't wait to share his incredible story.
Juan, who visited the lottery office during his lunch break, already has big plans for his winnings—he's going to purchase a house. It's a dream come true for him, and the photo capturing his radiant smile speaks volumes about the joy he's feeling. Juan's story is a wonderful reminder that great things can happen when we embrace second chances.