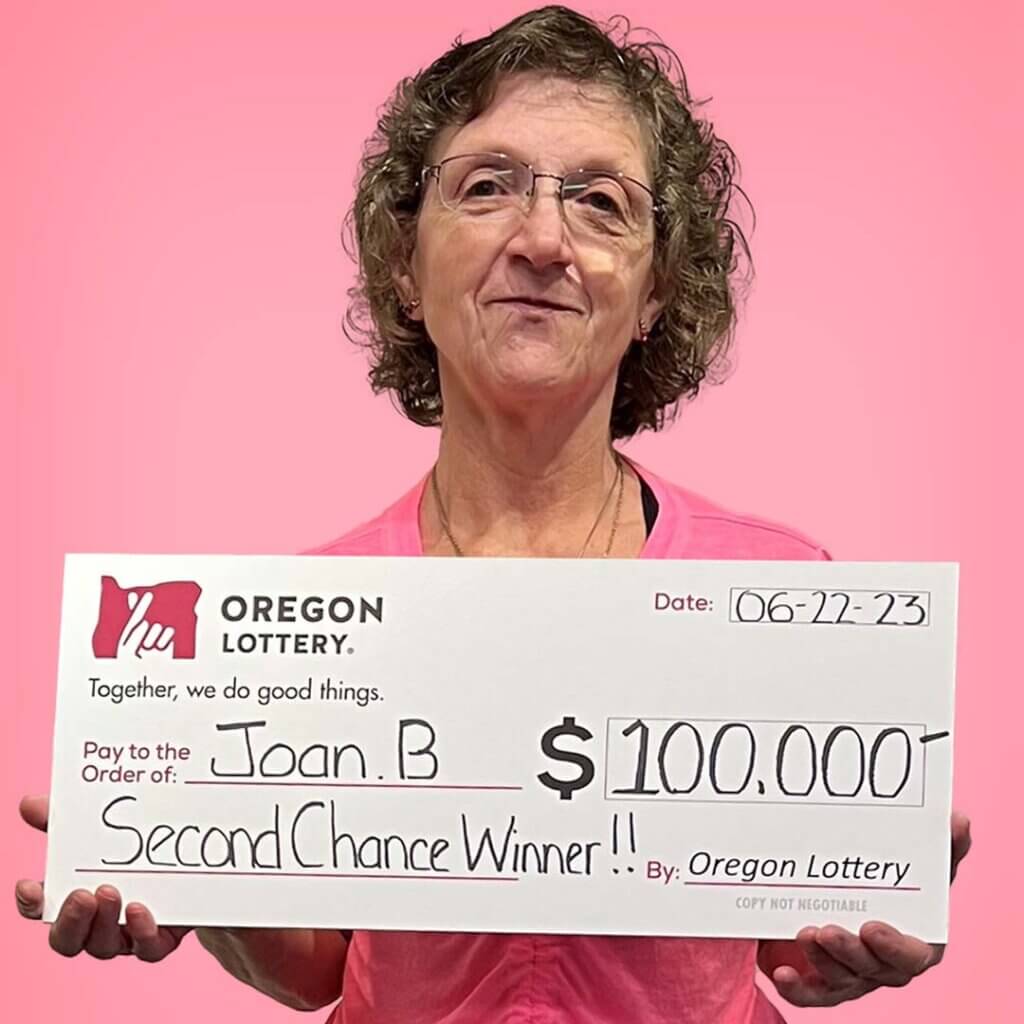 Joan B – Corvallis — 06/22/23
HOT Ticket
Sometimes a piece of good news just sounds too good to be true, even when the news source is your spouse of 10 years. Meet Joan, who runs a handyman service with her husband Nate.
One day when Nate was making the rounds on service calls, he received a prize notification email from the Oregon Lottery explaining that Joan had won a staggering $100,000 jackpot from her non-winning Hot Dice Crossword entry in a Second Chance drawing! At first, Nate had some doubts, thinking it might be spam or a scam. But it looked so real, he immediately visited the Oregon Lottery website, and sure enough, Joan was listed as a winner! Just to be extra sure, he called the Salem Prize Claim Center and spoke to a friendly Player Services staff who confirmed that Joan was indeed a Second Chance winner.
After his thorough investigation, Nate called Joan to deliver the incredible news. She was in utter shock and disbelief, but those emotions soon turned into pure joy when Nate assured her that he wasn't pulling her leg!
The 7-Eleven on 9th Street in Corvallis is Joan's go-to spot to buy Scratch-its and her favorite ones are the crosswords. Little did she know that her non-winning Hot Dice Crossword would turn out to be one sizzling-hot ticket.
With this astounding win, Joan and Nate are planning to make some big upgrades to their home to boost its value. In addition to this very smart investment, the happy couple will also take a fun-filled trip to California to visit family and share their joy.