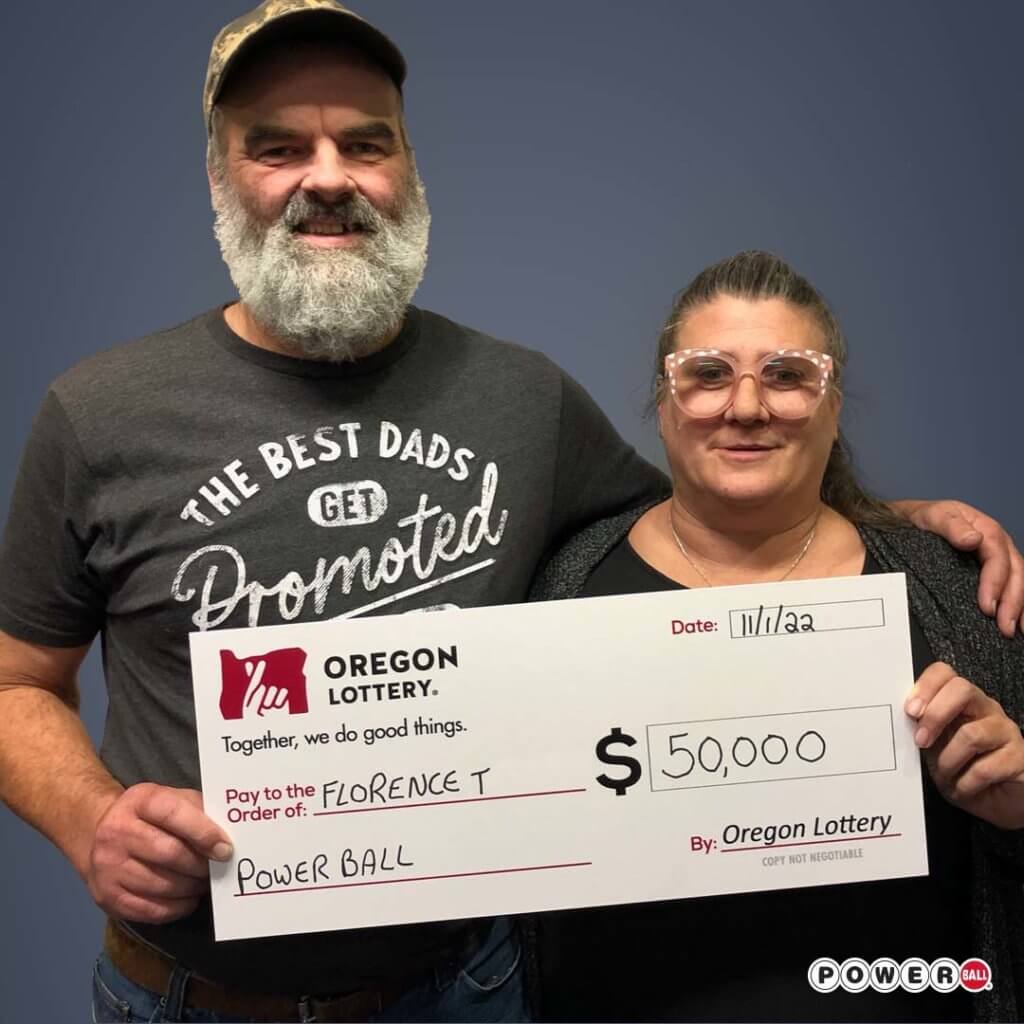 Florence T.Rainier — 11/06/22
Close Counts
When Powerball was building up the biggest jackpot in history, it felt like everyone was buying tickets. That included Florence. Like so many people, she was having fun dreaming of a big win.
Even though Florence didn't win the BIG jackpot, she came close enough for a still-awesome $50,000 prize!
Florence likes to stop by Columbia City Mini Mart regularly for a snack and a quick-pick ticket, a habit that paid off during all the Powerball excitement. As she paid for her jojos, she asked the clerk to scan her Powerball ticket from the last drawing. The clerk scanned it but told Florence she needed to contact the Lottery. That's when Florence pulled out her phone and used the Lottery app to scan the ticket herself. The next thing she knew, she was a $50,000 winner!
Florence and her husband plan to pay off a vehicle and spoil their grandkids a bit. And the best part? They also plan to pay forward some of that win with a generous "tip" to the Mini Mart's employees. Aren't Oregonians just the best?