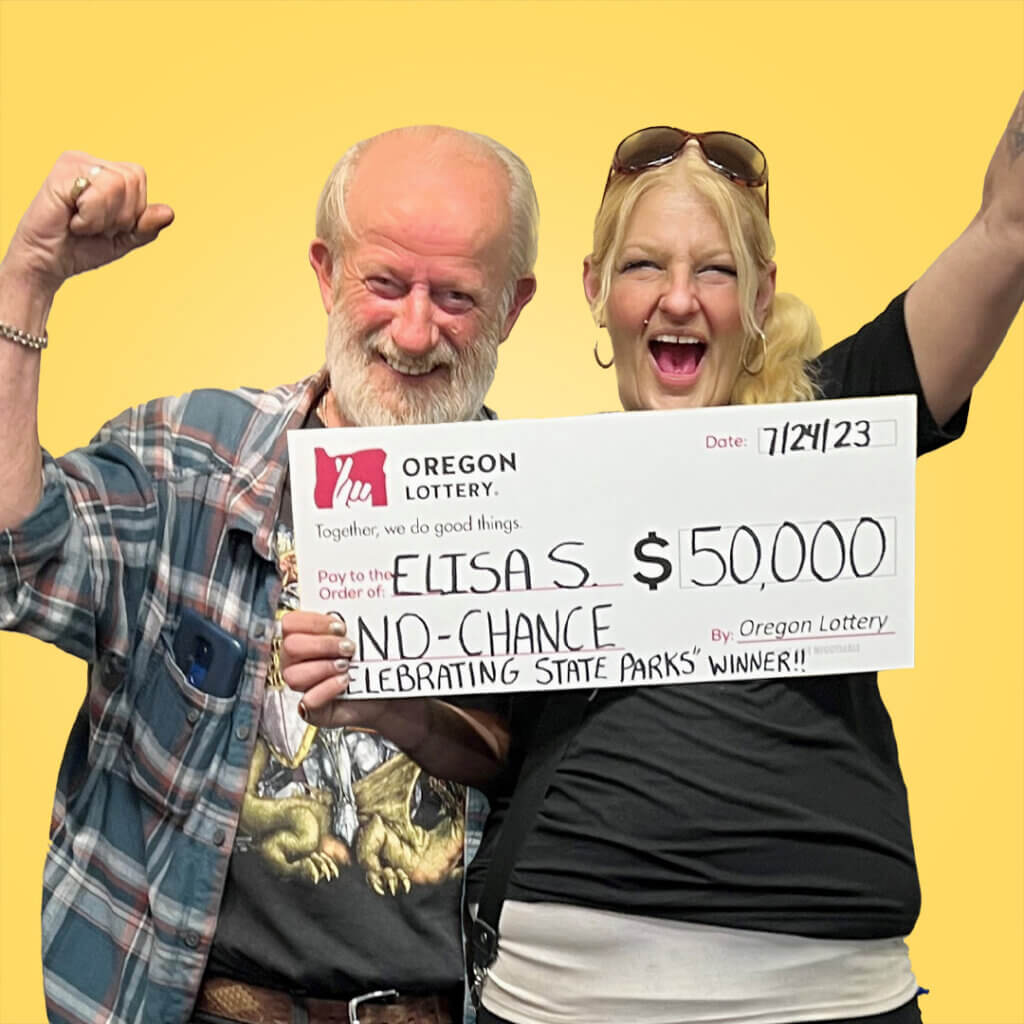 Elisa S – Coos Bay — 07/24/23
Last-Minute Miracle
Elisa S. found herself in an unbelievable turn of fate when a friend urged her to check the Oregon Lottery website, revealing she had won $50,000 as a Second Chance Winner playing the "Celebrating State Parks" Scratch-it. If not for the tip-off on that Saturday, she would have missed the deadline to claim her winnings, set to expire shortly after she received the good news.
Rushing in with her best friend Ronnie, who served as her driver due to her overwhelming excitement, Elisa arrived just in the nick of time to collect her $50,000 prize. She expressed her gratitude by promising an awesome dinner for Ronnie and the friend who alerted her about the win.
Overjoyed with her unexpected windfall, Elisa plans a shopping spree for a new car and plans to shower her children with treats. Congratulations, Elisa!