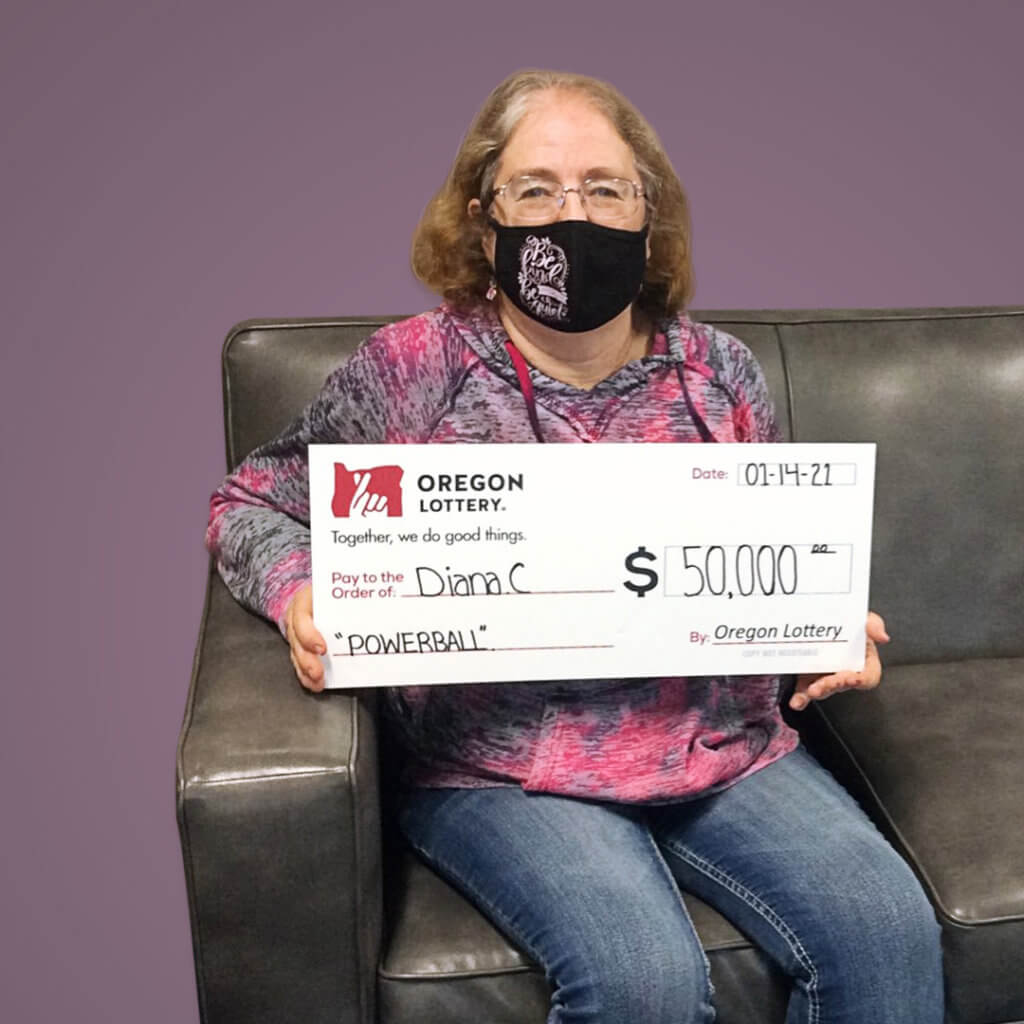 Diana C – Salem — 01/14/21
50,000 reasons to faint
When most people stop on the way to work, they pick up coffee, tea or a soda. Diana C. of Salem decided to pick up something a little more substantial, a $50,000 Powerball prize.
"I normally don't buy tickets," Diana said when she claimed her prize, "but I saw that the jackpots were so big, I decided to get $10 of Powerball."
Thursday morning, she noticed the ticket in her purse and decided to check the numbers. "I saw I hit the Powerball, so I knew I won some money," she said. "When I looked at the other numbers, I almost fainted!"
She couldn't contain her excitement and decided to share the news with some co-workers, and then called to make her appointment to claim that prize at the Oregon Lottery that same day. She'd hit four out of five numbers and the Powerball on her quick pick ticket.
"I am going to play some more, the big prize is still out there," she said. "I am going to use this to pay off some bills; it's nice to have that peace of mind."