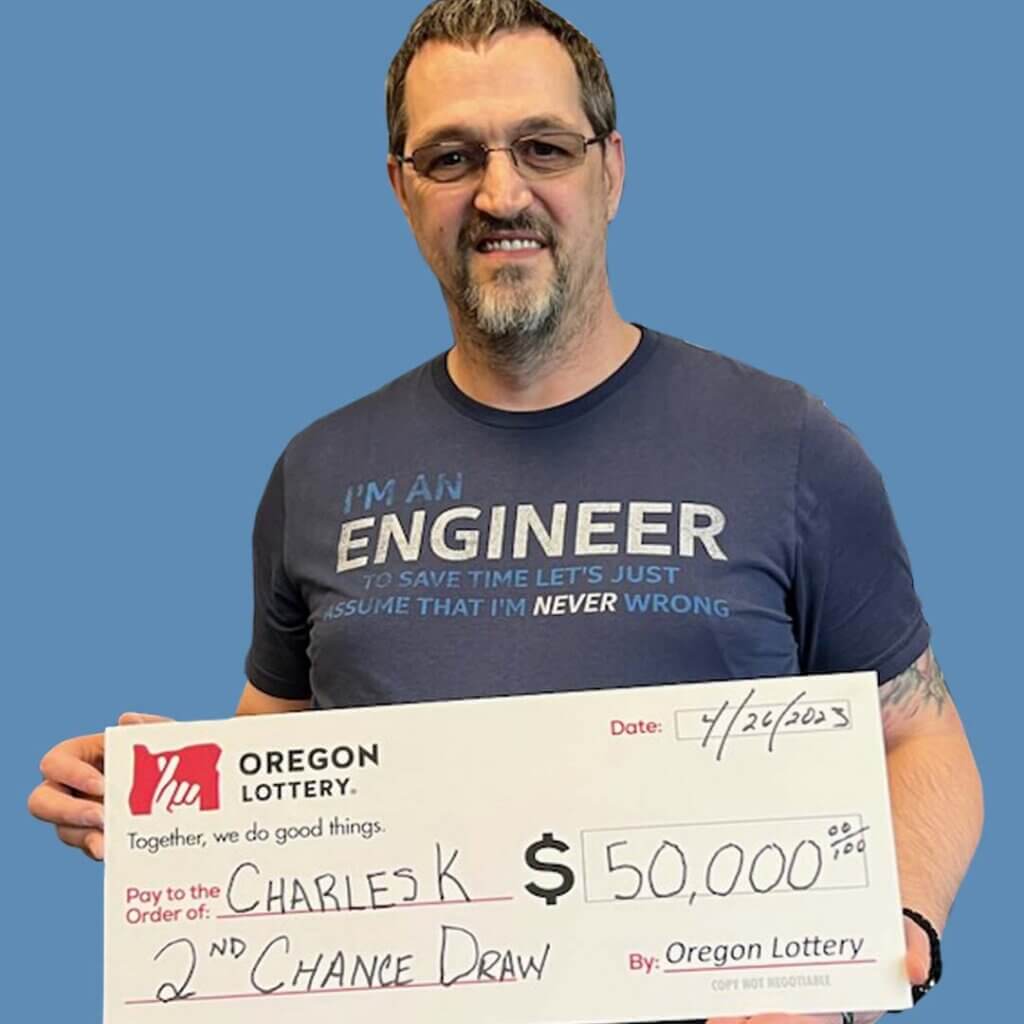 Charles K – Hillsboro — 04/26/23
From Doubt to Delight
When Charles K. from Hillsboro received an email claiming he had won $50,000 in a Second Chance drawing for the Stocking Stuffer Scratch-its, he couldn't believe his luck. Initially thinking it could be a scam, he decided to check the Oregon Lottery app just to be sure. To his amazement, the app confirmed the good news – he was the winner!
Charles remained remarkably calm as he collected his prize at the Lottery office, but inside, he was bursting with excitement. This win couldn't have come at a better time for Charles, who had experienced the loss of two family members this year and had been dealing with truck troubles. He saw this unexpected windfall as a turning point, breaking the streak of unfortunate events.
With the prize money, Charles plans to fix his truck and pay off the remaining balance. This will free up a substantial amount of money each month, giving him financial relief and the opportunity to pursue other dreams. As an avid Scratch-it player, Charles has always enjoyed supporting Oregon by playing lottery games, and now he can look forward to brighter days ahead.