Where it All Began
Sarah Helmick State Recreation Site
One woman's generous gift of land started Oregon on the path of preservation
A Pioneer Adventure

Sarah and Henry Helmick's love story reads like a Hollywood movie script, one set in the early 1800s American west. They married one spring morning in 1845 and, the very next day, left Iowa and nearly everything they'd ever known to travel across the plains to Oregon.
During the journey, they encountered many of the Oregon-Trail hardships that were typical of that long journey by wagon and by foot, but they largely overcame the challenges along the way. Until, that is, they attempted to cross the Columbia River on their own. There, the raft carrying all their possessions was swept away and dashed on the rocks. Sarah and Henry were left alone on the bank, with literally nothing but the clothes on their backs, wondering if they would survive to complete their journey. By a stroke of better luck, they were spotted by a pair of native women and delivered to the nearest white settlement upriver.
An Oregon Life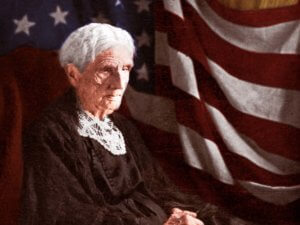 Their plans delayed, the newlyweds were finally able to resume their trip the following spring and settle on their land claim just south of Monmouth. Here they began the "happily every after" portion of their story, building a farm, raising children, and establishing a home in one of the most scenic and fertile portions of the Willamette Valley. Henry, sadly, passed away in his fifties, but Sarah endured to see her 100th birthday, living a pioneer's life and watching the progress of her new home state, Oregon.
In her final years, Sarah came to an unexpected decision regarding her estate; she donated several acres of her original land claim to the State of Oregon to establish a park, a place of great natural beauty along Polk County's Luckiamute River that could forever be enjoyed, not just by her own descendants, but by all Oregonians. She may not have known it at the time, but by making this gift, she planted the seeds of what we today know as the Oregon State Park System.
Luckiamute River photo above by Gary Halvorson
Get to Know Sarah Helmick Park
Sarah Helmick Park is a place of relaxation and beauty, supported in part by the dollars you spend when you play Oregon Lottery games.
Plan a Visit
Resting on the floodplain of the Luckiamute River, Sarah Helmick State Recreation Site is a quiet, verdant jewell of a park located just six miles south of Monmouth in Polk County. It features two covered picnic areas that can accommodate up to 150 people. A relaxing walk along the riverbank gives visitors the opportunity to fish or simply enjoy the relaxing sound of the rushing water. Take a break with a stop at Sarah Helmick, the park that started the Oregon State Park system!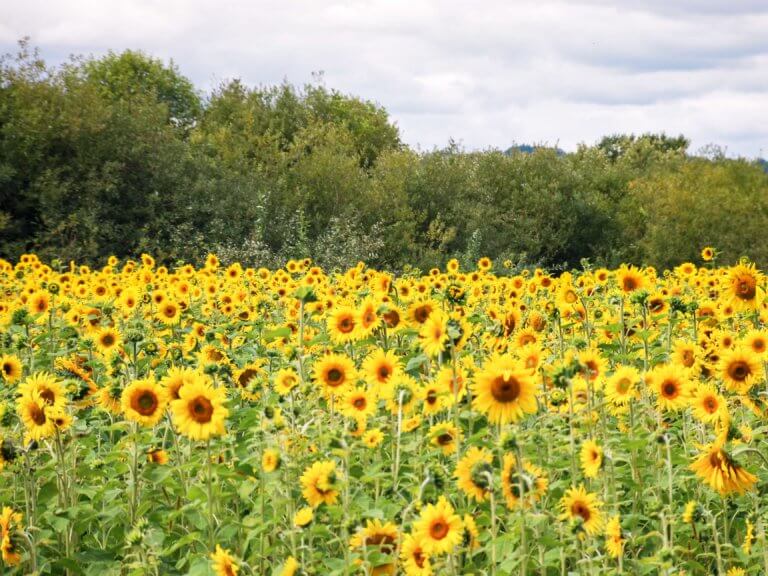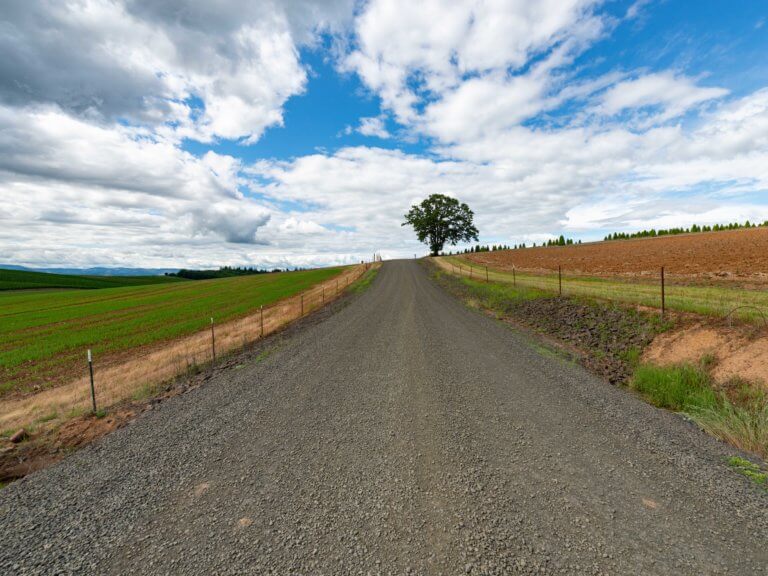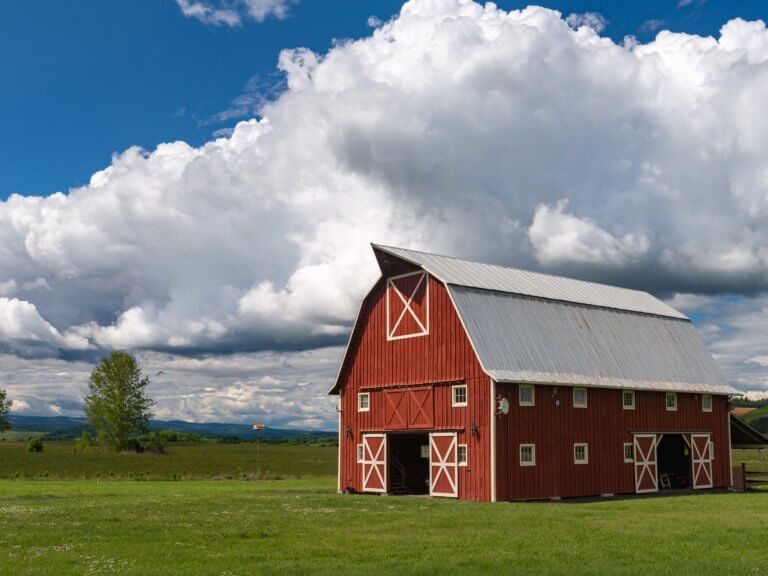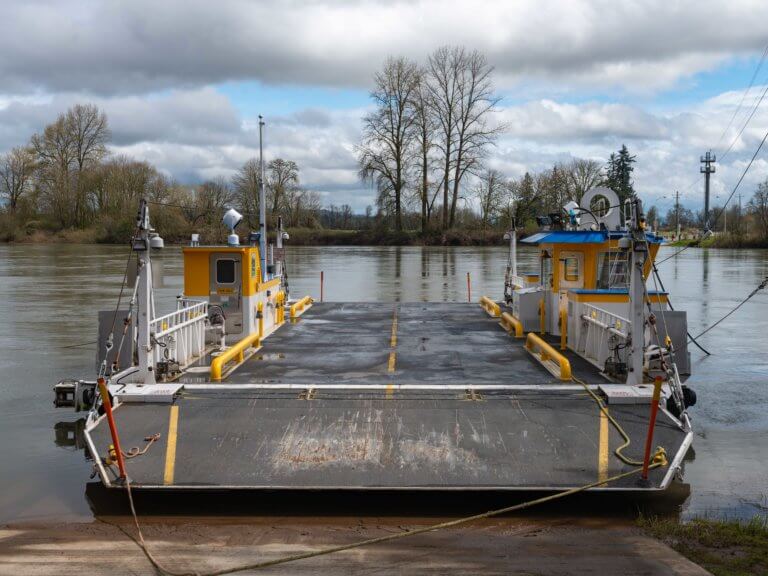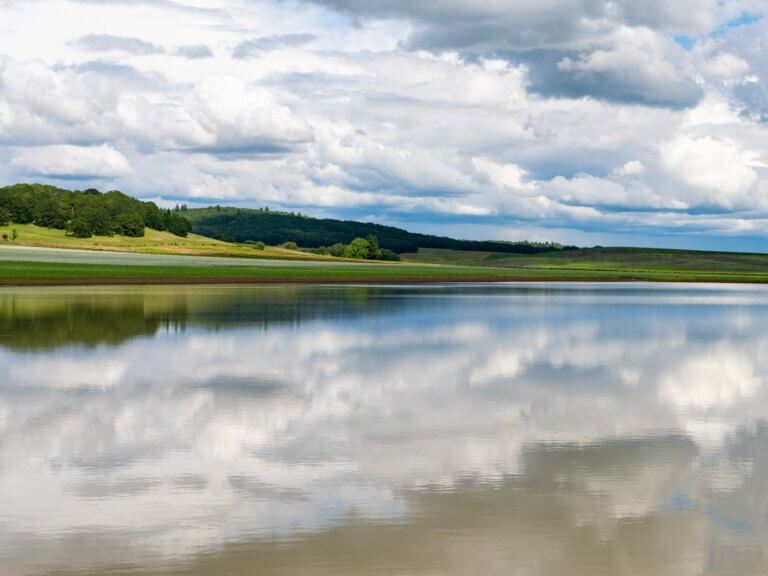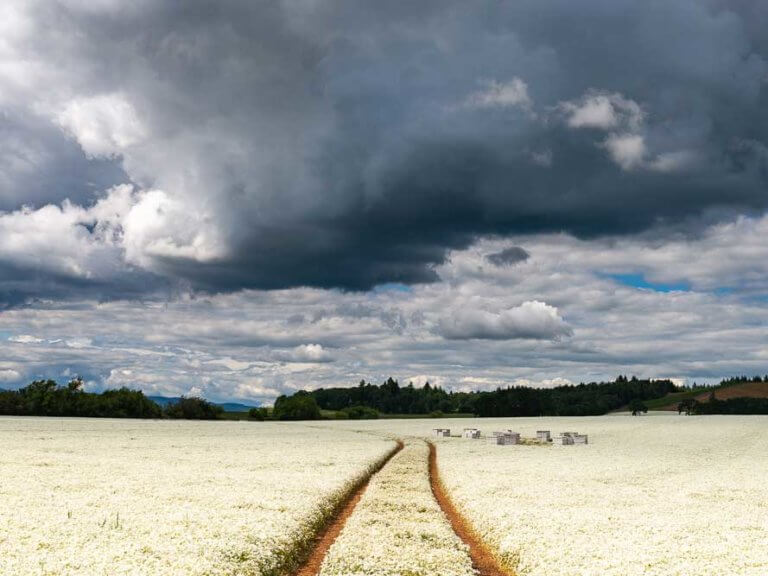 Getting Off the Beaten Path
Getting to Sarah Helmick is easy. Once you get to 99W, it's a straight shot, from either the north or the south. But why take the straight shot when you could wind through county backroads and enjoy some of the most inspiring scenery the Willamette Valley has to offer? You'll encounter classic red barns, ripening vineyards, and fields of flowers bobbing beneath an ever-changing sky. Pro tip: these same roads offer some of the best biking you'll find in Oregon.
By whatever means you go, take the road less traveled. It has so much to offer!
Photos by Gary Halvorson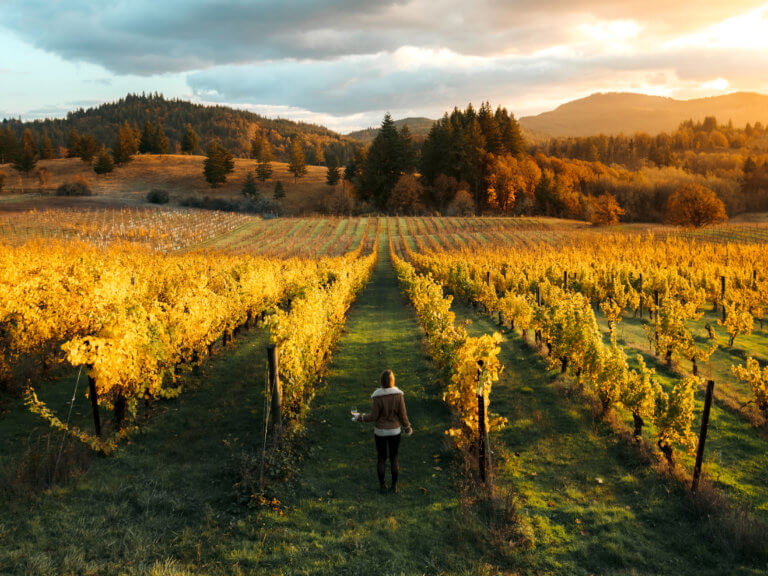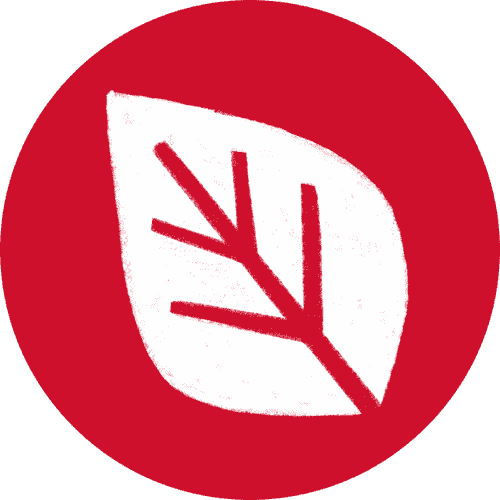 Willamette Valley Wine Country
Sarah Helmick Park is located in the heart of Willamette Valley wine country. With so many nearby wineries and tasting rooms, how would you ever choose?
A great way to start is with Heart of the Willamette Wine Passport. It features dozens of wineries (like Philomath's Lumos Wine Company, pictured here), all within 30 miles of Corvallis and Salem. Plan a day of tasting coupled with a relaxing picnic at Sarah Helmick midday. Does Oregon life get any better?
Wine Passport