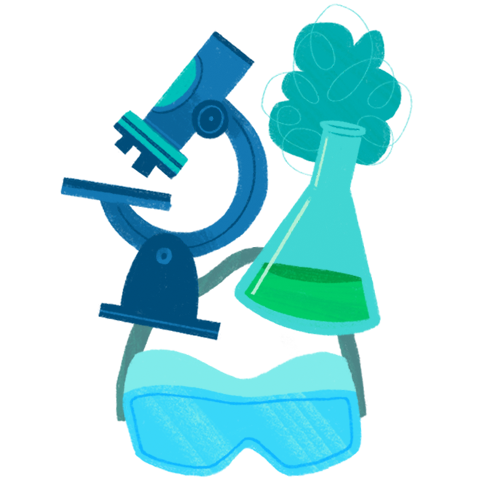 Neuramedica
A New Solution for Spinal Surgery
Oregon City-based NeuraMedica is advancing surgical solutions with a new medical device. They're contributing to a growing medical technology hub right here in Oregon.
Solving a Problem with a New Device
It all started when neurosurgeon Neil Roundy came to biomedical engineer Rachel Dreilinger with a problem: how to efficiently close the dura mater—the membrane covering the brain and spinal cord—at the end of surgery. Once open, the dura will leak fluid, making suturing difficult. Rachel compares the process to trying to sew a balloon filled with water using a needle and thread; every time you make a new puncture, more fluid leaks. It's also a time-consuming process, making it challenging for both the surgical team and the patient. It seemed like there must be a better way.
DuraFuse™
Over the course of many prototypes and thorough testing, Rachel and her team at NeuraMedica designed a bioabsorbable clip called DuraFuse. Rapid, simple and secure, it can decrease both procedure time and potentially reduce the need for revision surgery. The clips are radiolucent and MRI safe. They are also non-penetrating—a vast improvement over traditional suturing.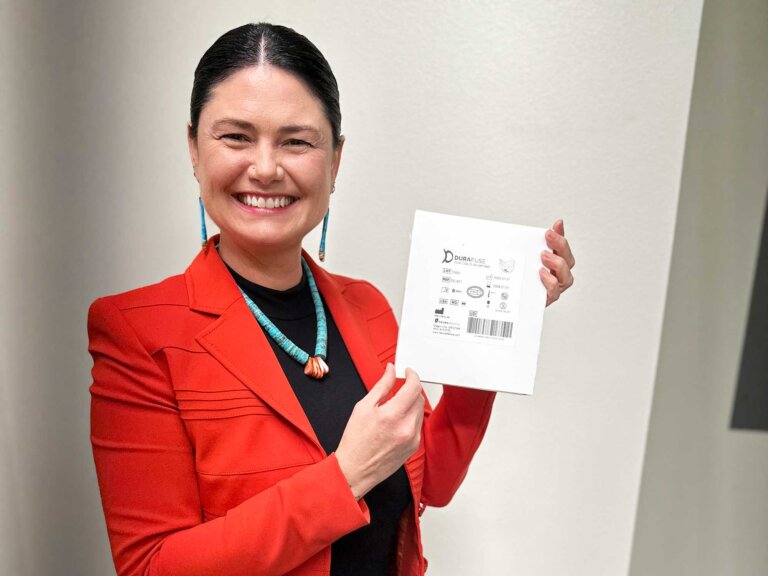 We achieved FDA clearance with grant and investment funding of $3.6 million. The average cost to commercialize an FDA 510(k) medical device is closer to $31 million. With our small, tight team, we're able to work both effectively and efficiently.
— Rachel Dreilinger, Co-Founder and CEO, NeuraMedica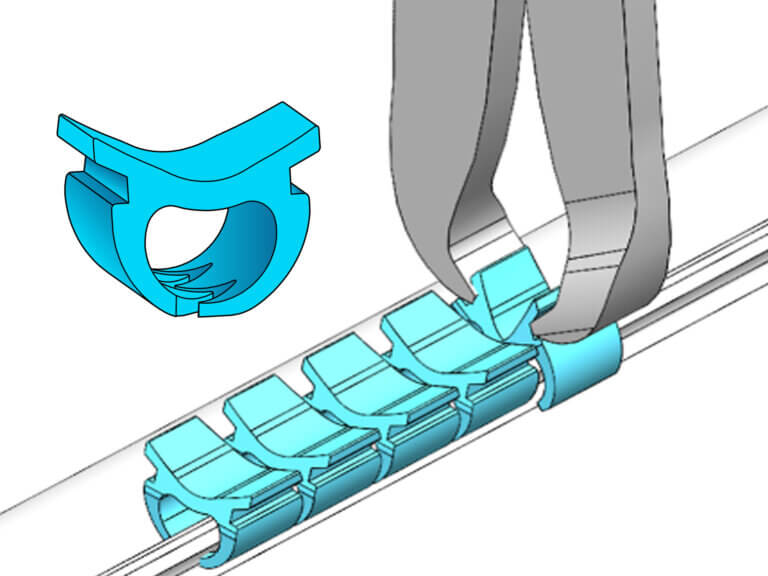 Durafuse Features
Rapid, Secure Spinal Dural Closure
Bioabsorbable
Non-Penetrating
Radiolucent/MRI Safe
Rapid, Simple, Secure
For rapid spinal dural closure in neurosurgical and orthopedic spine procedures.
Learn More about DuraFuse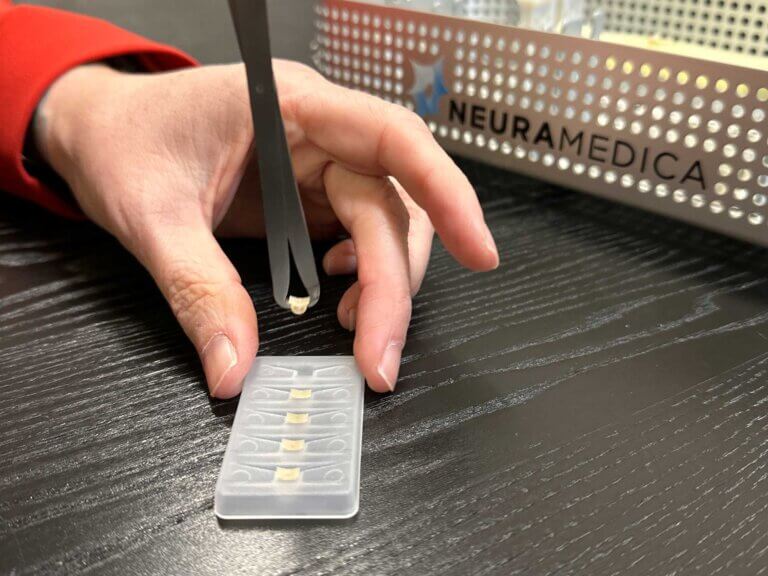 More Than Just the Clips
Don't let the enlarged illustrations fool you — in real life, the DuraFuse clips are actually tiny. If you can envision a platter the size of a penny, you could serve five or six clips with room to spare. That means that the unique surgical tool used to apply the clips and even special packaging had to be designed and tested with the same rigor as the clips themselves. Rachel and the NeuraMedica team designed and engineered every required component used, from shipment to surgery.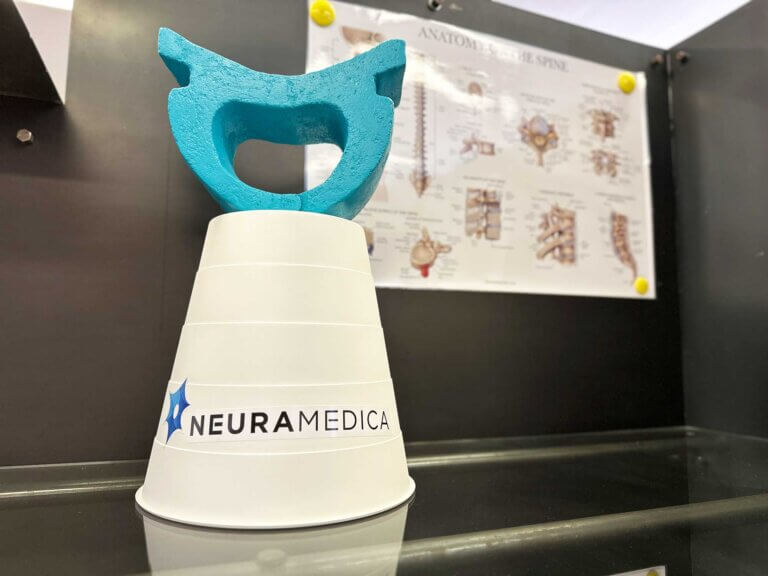 What's Next for NeuraMedica?
NeuraMedica has successfully brought DuraFuse clip technology to market for spinal surgeries, but their bioabsorbable clips have potential applications for other procedures, from cranial surgeries to OB-GYN procedures and more. By expanding the applications for this technology, NeuraMedica hopes to bring improved surgical experiences to even more patients. They look forward to growing their Oregon City operations, attracting amazing talent to the region and further contributing to the growing MedTech/Biotech community here in Oregon.

Business Oregon's mission is to distribute the funds generated by lottery play to the businesses and programs that will build a resilient and inclusive economy throughout Oregon, including through innovation. NeuraMedica is an example of just one business that receives funds through Business Oregon to help accomplish this goal. Learn more about their mission!