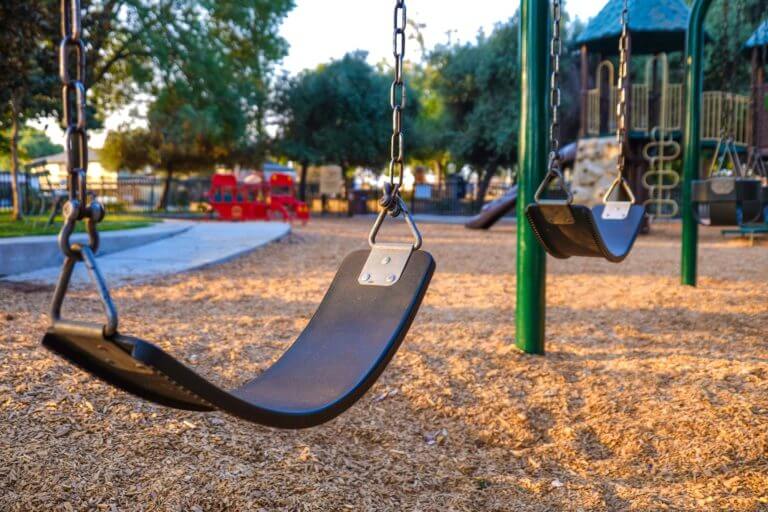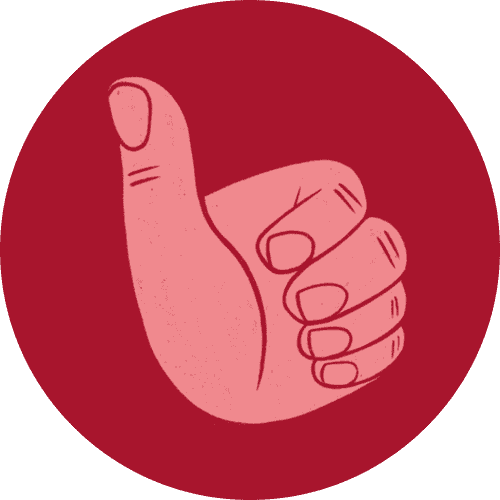 Lottery Dollars Making a Difference — Right in Your Neighborhood
In 1998, Oregon voters decided that a portion of Oregon Lottery funds should go to support our State Parks. Today, our more than 250 Oregon State Parks are funded by user fees, some license fees, and lottery funds managed by Oregon Parks and Recreation Department. No state tax funds are used, leaving more of those dollars free to support other important causes. It's a great example of how when you play lottery games, great things happen for Oregon!
But what might not be so obvious that those same lottery dollars go to more than just the parks, recreation areas and heritage sites that make up the Oregon State Parks system. Many of those dollars stay right in local communities, funding grants for local parks and playfields. In every county across the state, lottery-funded grants are helping maintain and improve — or even create — the parks and recreation sites that serve, in many cases, as the hubs of local communities both large and small.
Bringing the Fun
From picnic grounds to playgrounds, from practice fields to wading pools, the things that bring folks out to our local parks are truly the things that bring fun to our lives — not just during official vacations, but throughout the year. The Oregon Lottery provides funds that help support these special places in neighborhoods across the state — maybe even yours!
Read on for a couple of examples of your lottery dollars at work from the Aumsville-Turner area. These are the sorts of projects that help local parks thrive.
Crawford Crossing & North Turner Lake
A New Lakefront Park for Turner
A former sand and gravel pit has been transformed from an abandoned industrial site into a paradise for local paddlers and park-goers!
Since 2008, the site of a former sand and gravel operation remained essentially abandoned just north of the small town of Turner, Oregon. As the city grew, planners realized that the site could be developed into a much needed housing development (later named Crawford Crossing).
Their progressive vision included not just homes, but, by allowing the gravel pit to fill with water, they could also create a 70-acre lake for the enjoyment of all local residents. With the help of a lottery funded Parks grant, not just the lake, but a 40-acre lakefront park has helped transform the former industrial site into a new park and the pride of Turner!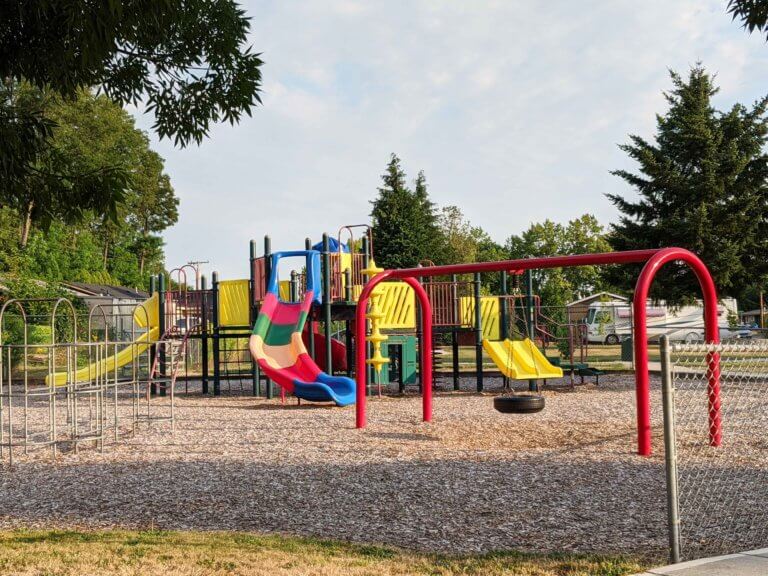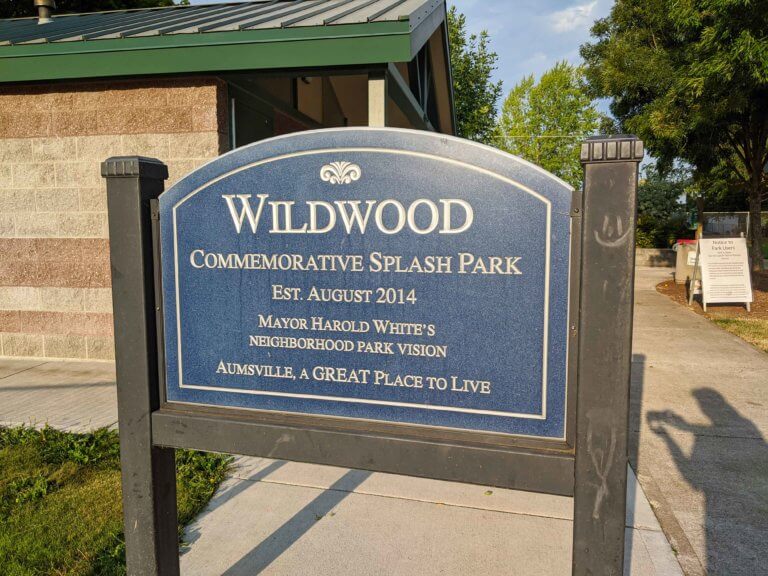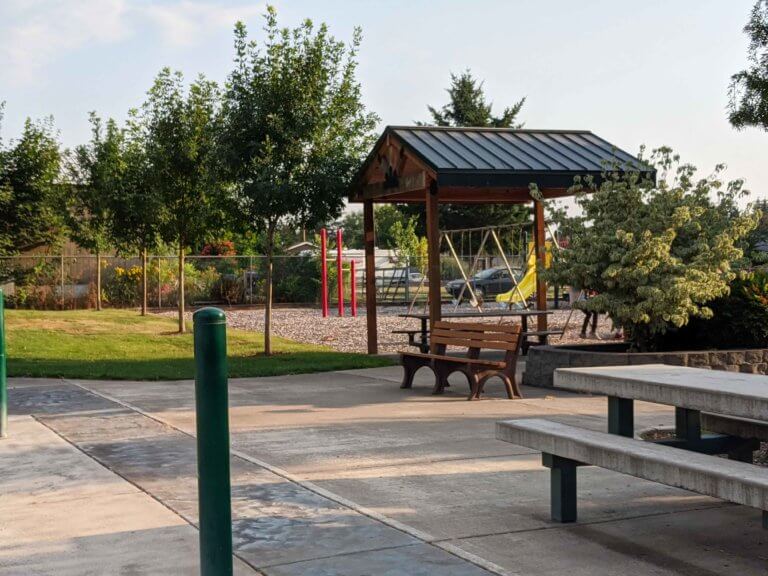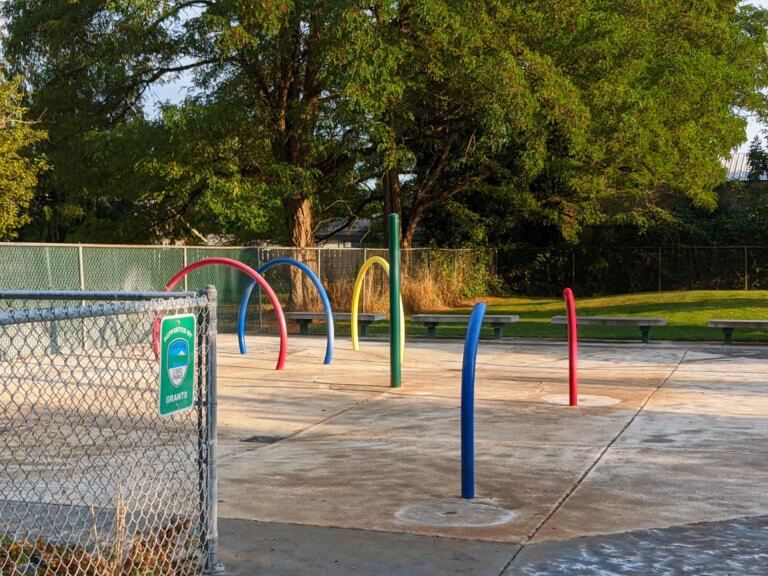 Aumsville's Neighborhood Hub Expands
Typical of many neighborhood parks, Aumsville's Wildwood Splash Park consists of a year-round playground, picnic facilities, and a much-loved splash pad for summer fun.
Thanks to Oregon Parks and Recreation grants (funded in part by Lottery dollars), the park has been able to expand in recent years, adding covered picnic areas and new restroom facilities. With these continued improvements, Wildwood Park continues to serve Aumsville residents as a neighborhood hub for recreation and fun!