Balancing Agricultural Needs and Natural Habitats
Harney Basin Wetlands
In the Harney Basin, the same practices that support ranches also improve habitat for important species.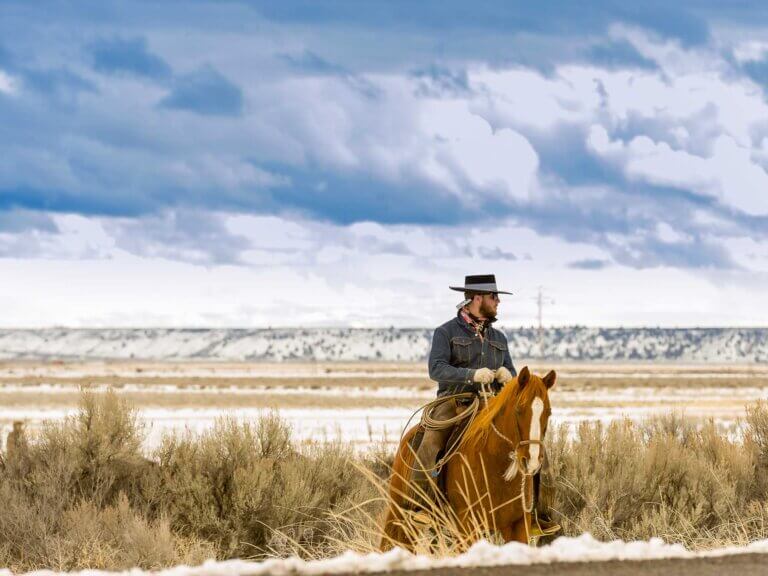 The Ranching Life
Ranching is a way of life in Harney County, but, at least in some parts of the country, ranching practices sometimes alter the environment in ways that are incompatible with the needs of native animals and birds. In the Harney Basin, however, ranchers use flood irrigation systems to help manage their lands and grow their crops. It's a system results in wet meadow environments that help birds and other species to thrive.
More About Harney Wetlands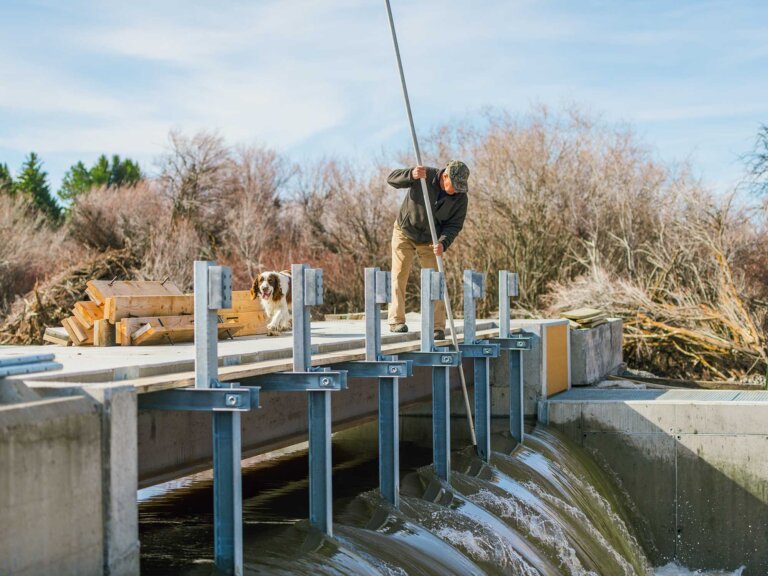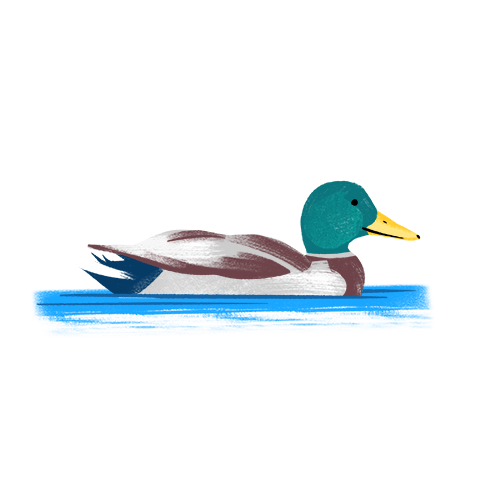 There's ways to make flood irrigation more productive, to have higher yields for livestock forage, and that's the win-win that we're trying to get to — to be able to make producers more profitable and ensure that the habitat continues to be on the landscape.
— Ed Contreras, SONEC Conservation Delivery Coordinator
Your Lottery Play Helping Oregon
Lottery dollars, distributed by the Oregon Watershed Enhancement Board (OWEB), play a vital role in supporting projects that restore and preserve sensitive habitats across the state. OWEB has granted more than $6.3 million to the High Desert Partnership since 2015 to improve and replace Harney Basin Flood irrigation systems as well as fund research and projects at Malheur Lake and at the Malheur National Wildlife Refuge — work that will benefit both the human economy and wildlife habitats for decades to come.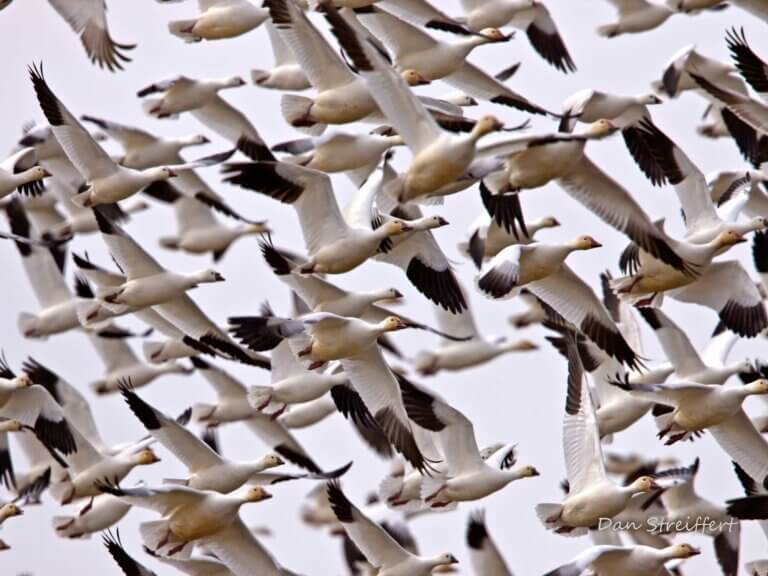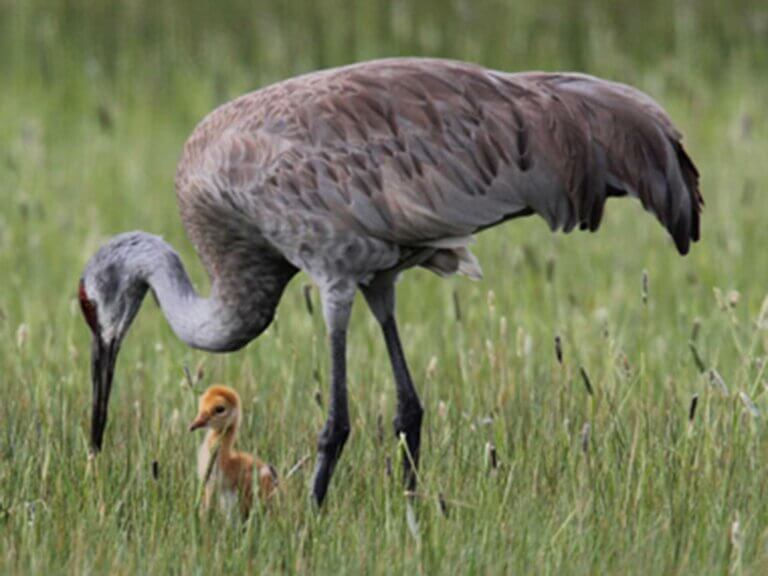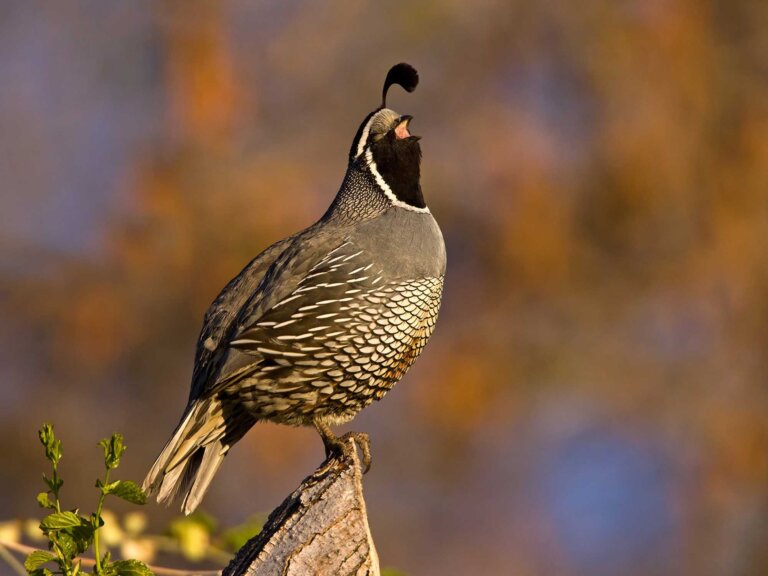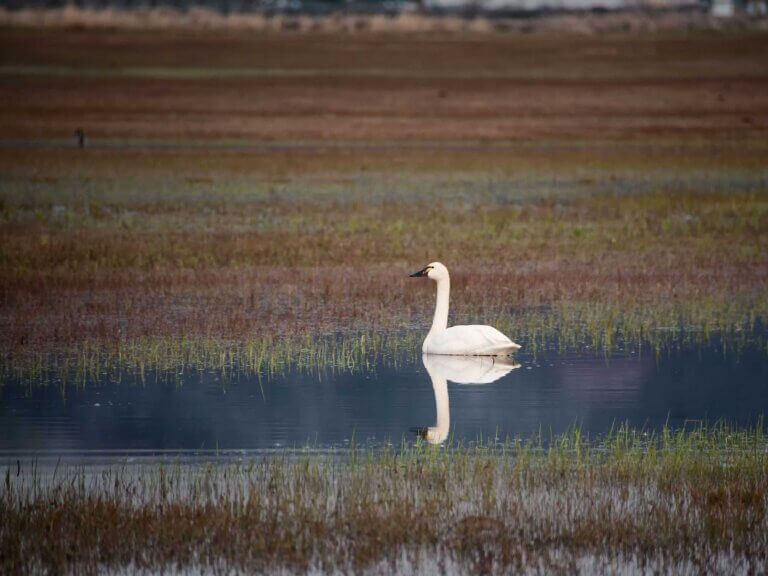 A Resting Stop on the Pacific Flyway
As an important stop on a migratory route called "The Pacific Flyway," Malheur Lake and its surrounding, privately held lands play a vital role in the health of North America's bird population. An estimated 70 percent of migratory birds, including over six million waterbirds, pass through the region. It's an opportunity for them to rest and refuel before moving further north to their summer habitats.
Outside of the Malheur National Wildlife Refuge, private flood-irrigated wet meadow ranch lands provide critical habitat for this important bird migration. Creating wet meadows helps ranchers manage their herds and hay crops, while providing ideal conditions for migrating and breeding birds.
The Good Life in Harney County
Are you Harney-curious? Plan a visit to this unique and wild corner of Oregon. In the meantime, get a flavor of day-to-day life in Harney County and explore a spirited vision for its future. From the City of Burns to the backcountry, the region offers landscapes and lifestyles you may have never imagined!
Film by High Desert Partnership working with the Biz Harney Opportunity Collaborative. Produced by Destination by Design.