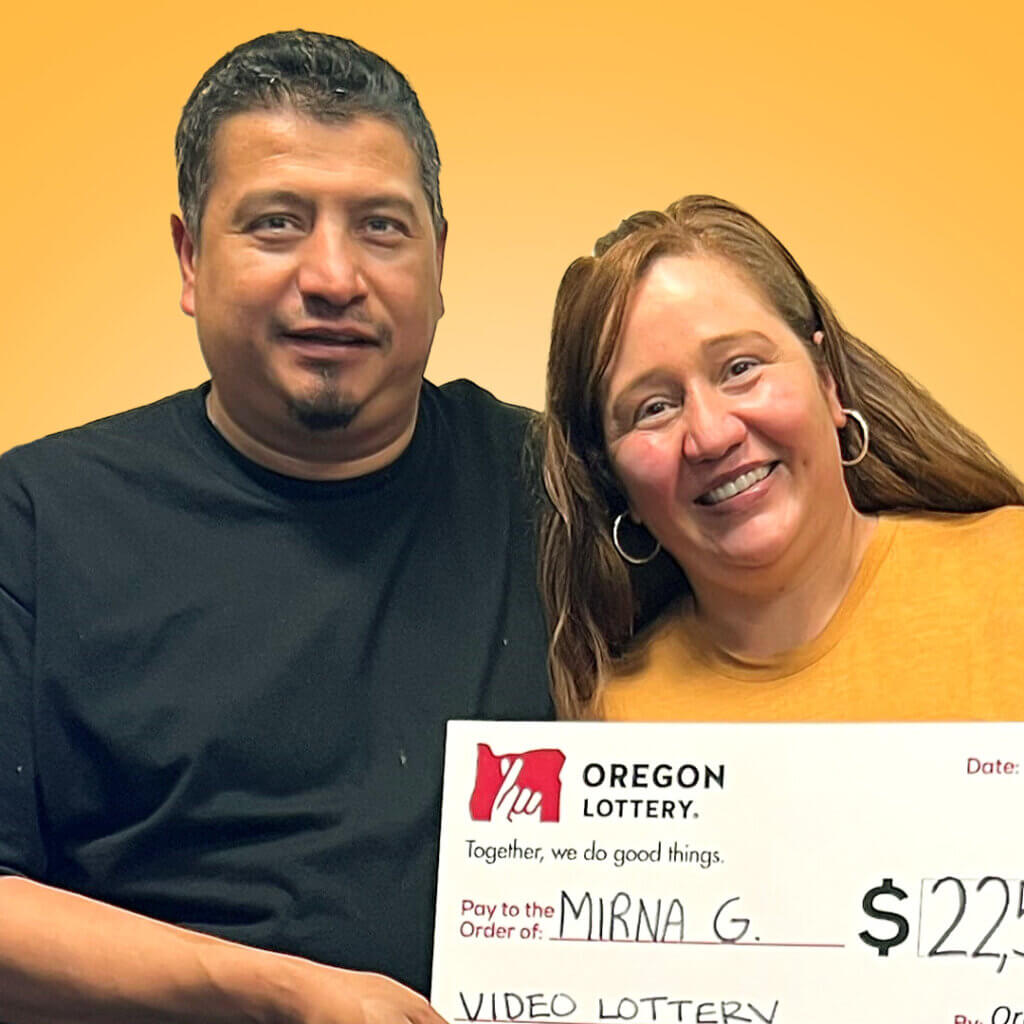 Mirna G – King City — 03/06/23
Diamond Jackpot
The whole family came with Mirna to the Wilsonville Prize Payment Center on a Monday. She wanted to make it a family event!
It was just the day before when Mirna had been playing some Video Lottery at Dotty's in King City. She likes Big City 5s Diamond Jackpot and realized that the jackpot was pretty high. She decided to try her luck, and now she's certainly glad she did. Mirna's spin resulted in a $22,537 jackpot win!
With her husband and daughter by her side, Mirna got a little emotional when claiming her unexpected prize. When asked her plans, Mirna said that she wants to buy a car, and, of course, treat the family to something special.