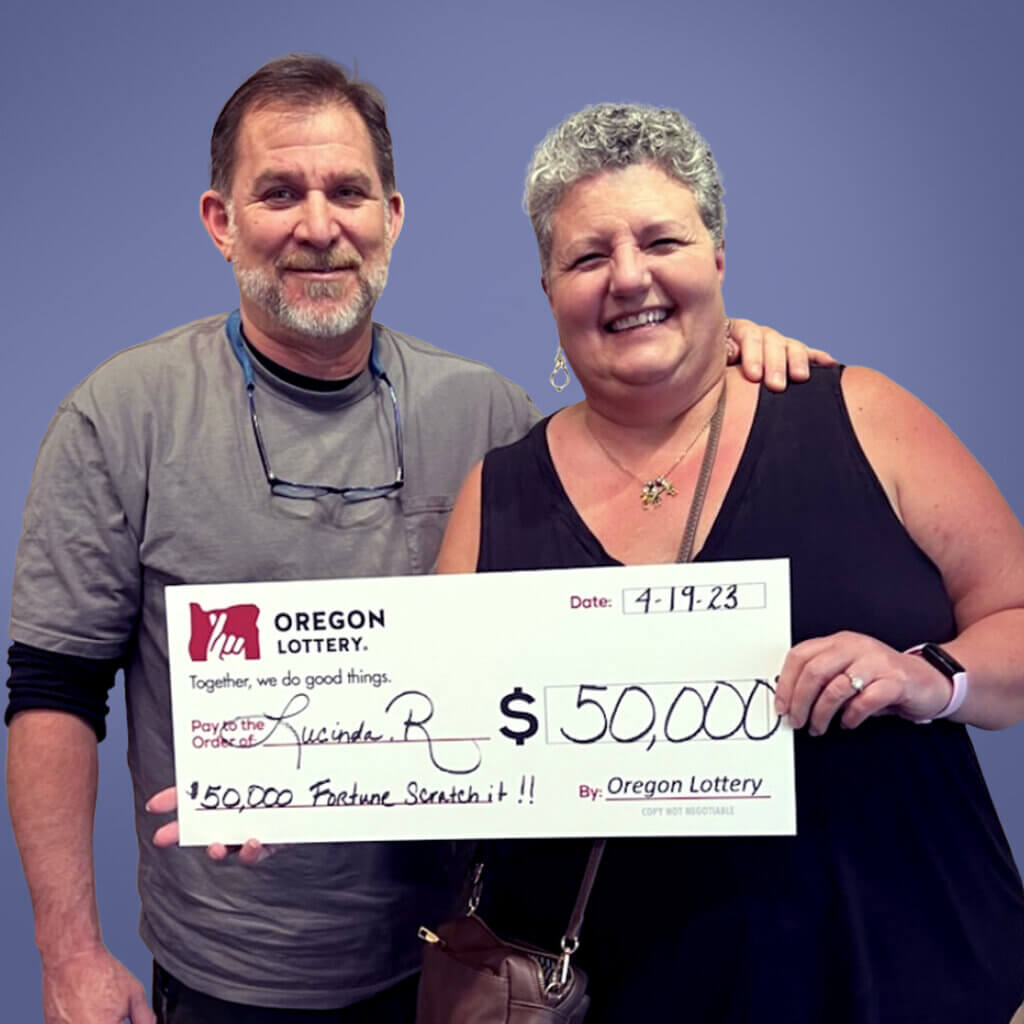 Lucinda R – Springfield — 04/19/23
Alaska Bound
The atmosphere was electrifying as Lucinda and her husband, residents of Springfield, entered the Prize Claim Center with their winning Scratch-it. The couple had arrived to claim their outstanding $50,000 Fortune top prize. They had purchased the ticket at their local Safeway.
Initially in disbelief, Lucinda handed the winning ticket to her husband, who eagerly confirmed the news. It was indeed a $50,000 winner! Overwhelmed, Lucinda couldn't help but share how fortunate she had been in the past. She recounted her previous big win, a remarkable $75,000 second-chance prize almost a decade ago.
Lucinda plans to share her winnings, making at least a couple of her kids' dreams come true. Additionally, the lucky couple had an exciting adventure on the horizon—a cruise to Alaska in September. Lucinda is dreaming of an upgraded room, ensuring their journey will be nothing short of extraordinary.