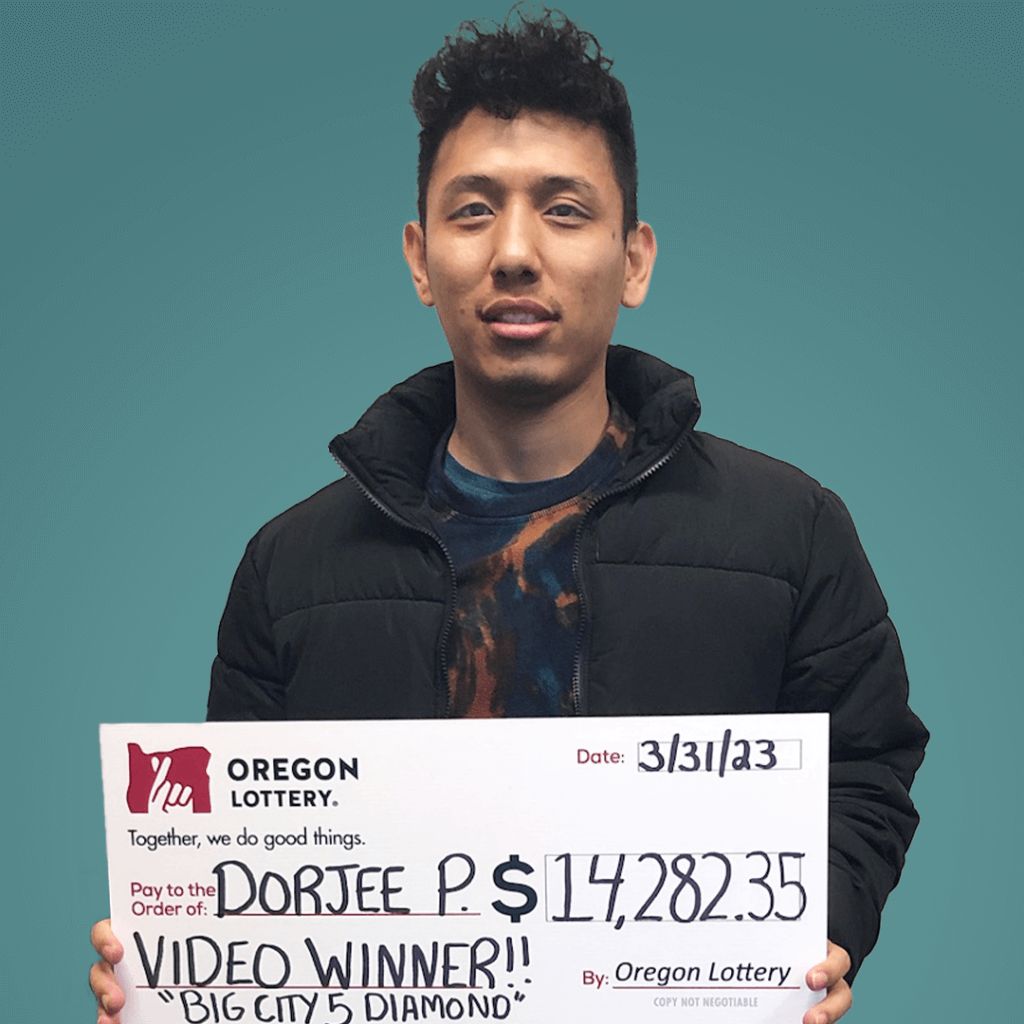 Dorjee P – Portland — 03/31/23
Don't Get Too Comfortable
Dorjee isn't a frequent Video Lottery player, but when he plays, he likes to go to the Tic Tok in Portland because they stay open late. This time, he decided to play Big City 5s Diamond Jackpot, putting $20 into the terminal.
Dorjee settled in, but he wasn't there for long. After just two spins, all of the diamonds appeared on the screen. At first, he wasn't sure he'd won since he didn't think the diamonds were on a payline. He was happy to be proven wrong about that! The money kept adding up until it hit $14,000! Dorjee was a jackpot winner!
Coming to the Lottery's Wilsonville office, Dorjee couldn't believe his luck. He plans to save half of his win, and treat his wife to a dinner out and a new cell phone. Way to go, Dorjee!