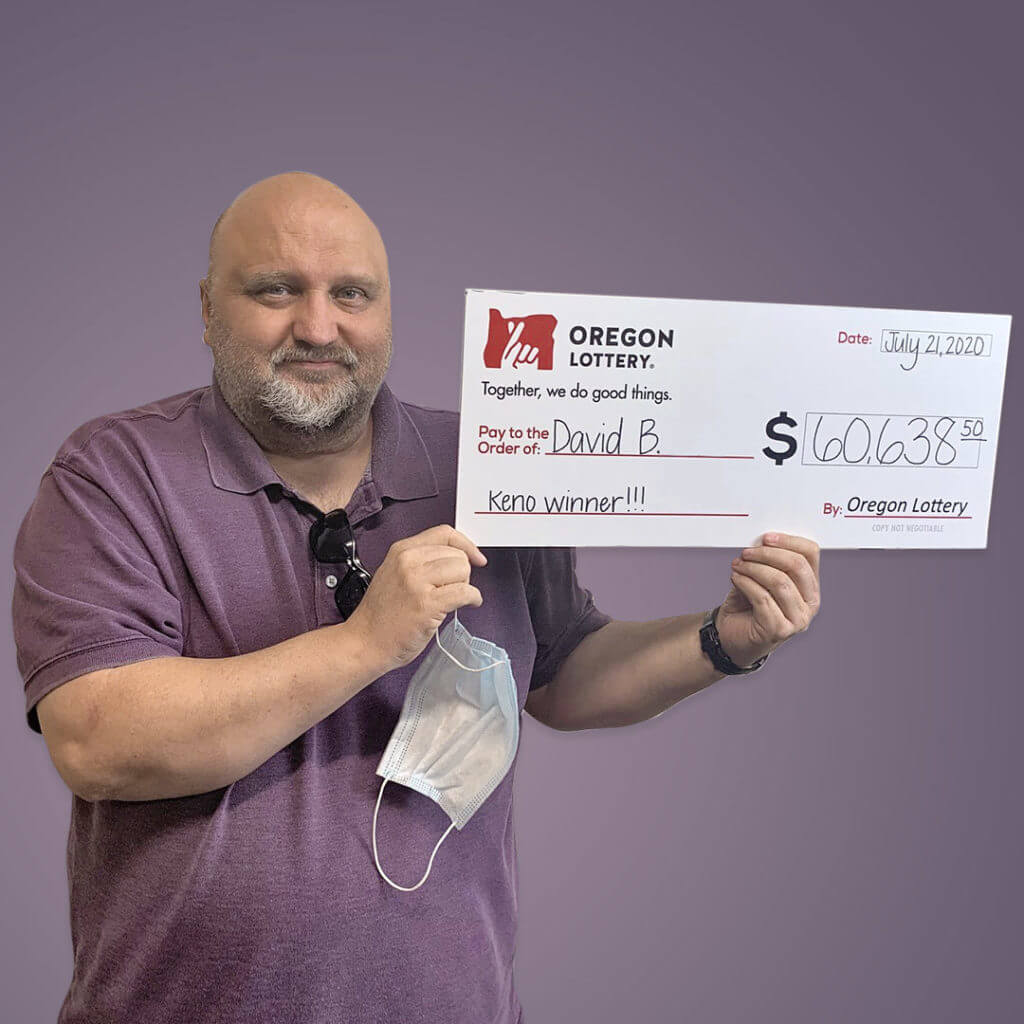 David B.Oregon City — 07/21/20
Winning Streak
David is no stranger to the "winner's circle." A couple of years ago, he hit the Keno 8-Spot for an $80,000 win. And just this year, he won $5,000 on one of his favorite Video Lottery games (Wild Wild West) AND another $5,000 on Keno.
Because of current restrictions on in-person lottery visits, David mailed in his claims for those two $5,000 prizes. He said he was pleased at the efficient turn-around time. He had his checks in about a week.
But then, two years to the day after his big Keno win, lightening struck again. This time David won $60,000 by hitting the Keno 8-Spot!
David had visited one of his favorite Oregon City spots, The Lighthouse. While there, he picked up five Keno tickets, eventually handing them over to the bartender to scan. But as soon as she scanned the fourth one, she got so excited she was actually shaking. The screen indicated that David was once again a big winner!
For prizes over $50,000, winners must come to the Oregon Lottery office in Salem to claim their prize in person. David was happy to make the trip to claim his most recent win.
What will he do with his windfall? Under normal circumstances he'd hit the road to see his beloved Cubs play in person. That might not happen this year, so he's considering other purchases. But for now, he plans to take things slowly. "I have been lucky this entire time," he said, "but you just never know. I want to put some money in the bank." Excellent plan—congratulations, David!