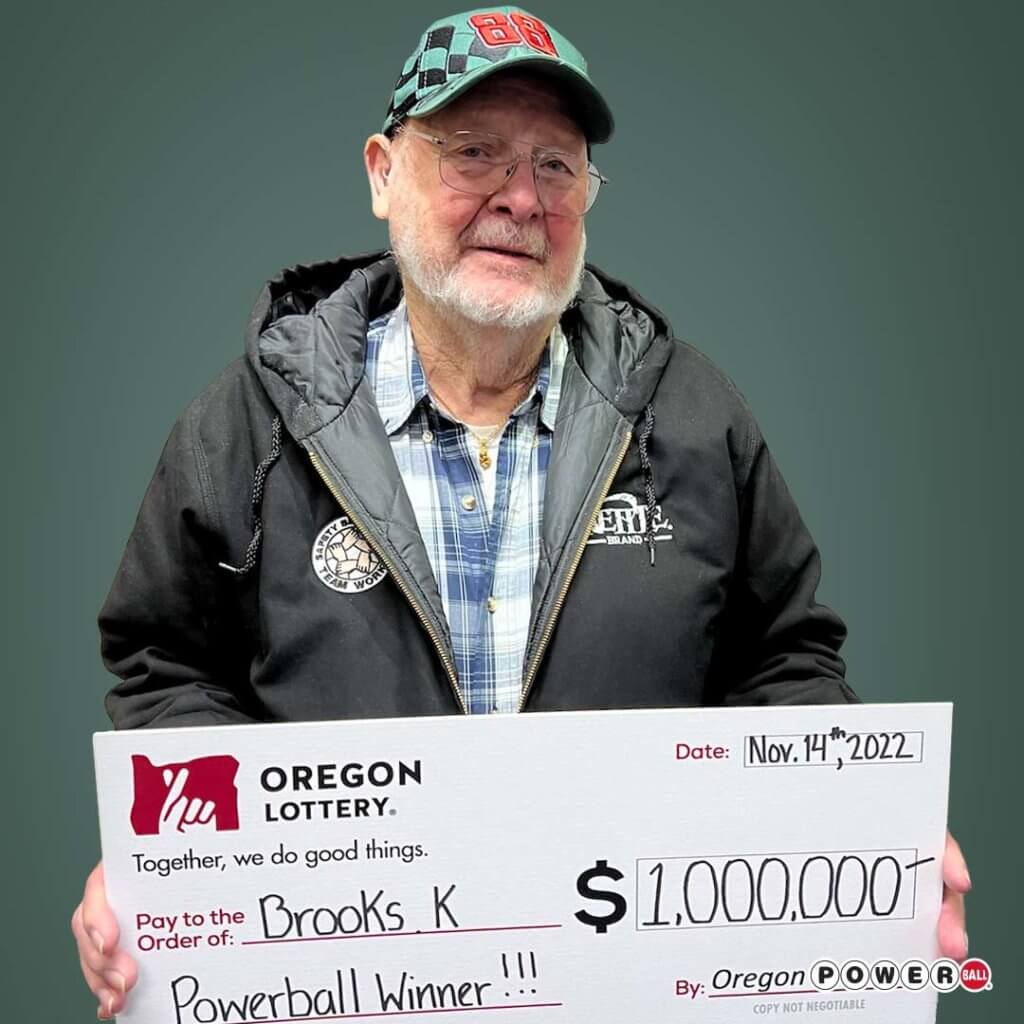 Brooks K.Salem — 11/14/22
One Number Short of Billions
Brooks K was one of many Oregonians that didn't win the record $2.04 billion Powerball jackpot. However, when Brooks got the news that his ticket wasn't a billion dollar winner, he got really excited. And that's because Brooks had still matched 5 out of the 6 Powerball numbers, which meant he'd won $1 million!
When asked if he was disappointed about being one Powerball number away from the record jackpot he replied, "I'm not greedy."
Brooks is a retired truck driver and is excited to have the money for the remainder of his retirement. He also plans to buy his wife a used Cadillac and pay property taxes with a portion of his win.
Congratulations on your $1 million win, Brooks!