Top Prizes Remaining
Ticket Cost
Top Prize

1 in

Overall Odds
8-Bit Bingo
If, like the Oregon Lottery, you were around back in the 80's, you probably have a special place in your heart for those good ol' 8-bit arcade games. All it takes is a few notes of Ms. Pac-Man's classic theme music, and you've got a sudden need to slay blue ghosts! Celebrate those days with our 8 Bit Bingo Scratch-it. Each ticket gives you five different cards to play for five chances at a top prize of $25,000! That converts into a whole lot of quarters for you and all your arcade-fan friends. Pick up 8-Bit Bingo for your chance to win!
More quick facts
% of Tickets Sold
Play Style

Match your numbers

On Sale
Last Day to Claim a Prize
Last Day to Buy

Second Chance Draw Date

Enter Second Chance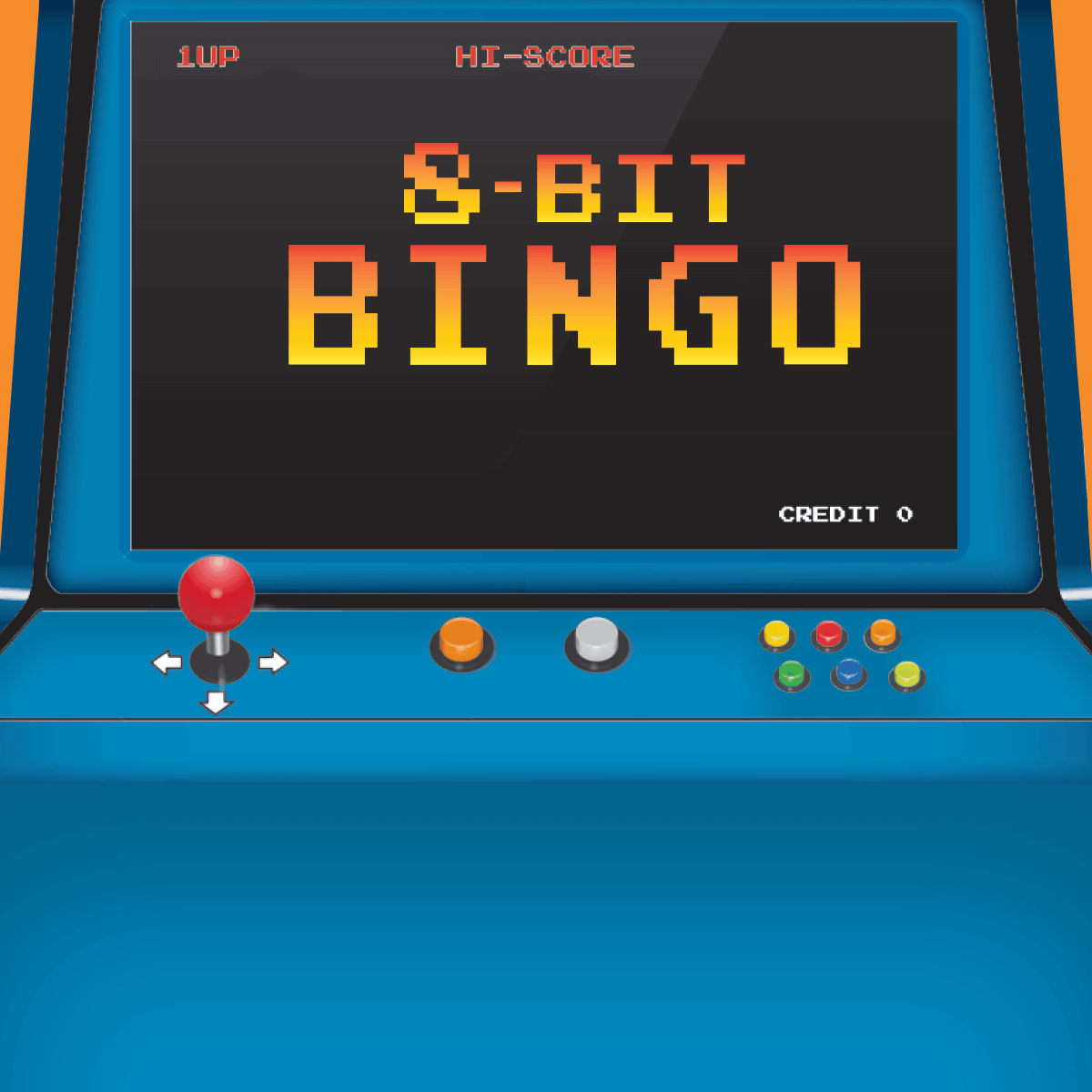 More quick facts
% of Tickets Sold

Match your numbers

Play Style
On Sale
Last Day to Claim
Last Day to Buy
Odds and Payouts
How to Play Bingo Scratch-its
Calling All Cards
Let's play Bingo. Scratch the callers card to get all the Bingo numbers for the game.
Find Your Match
You get several Bingo cards to play on each ticket. Scratch off the numbers on each card that match the callers card numbers. Take your time, enjoy the play.
BINGO, Baby!
If you get Bingo, horizontal, vertical or diagonal, you win the prize amount next to that Bingo card. Some tickets have a bonus area – don't miss it! You could win more great prizes.