LeapFrog Design
Oregon Innovation Solving Growing Problems
A group of innovators in Central Oregon — LeapFrog Design — creates water treatment systems that reclaim greywater on site.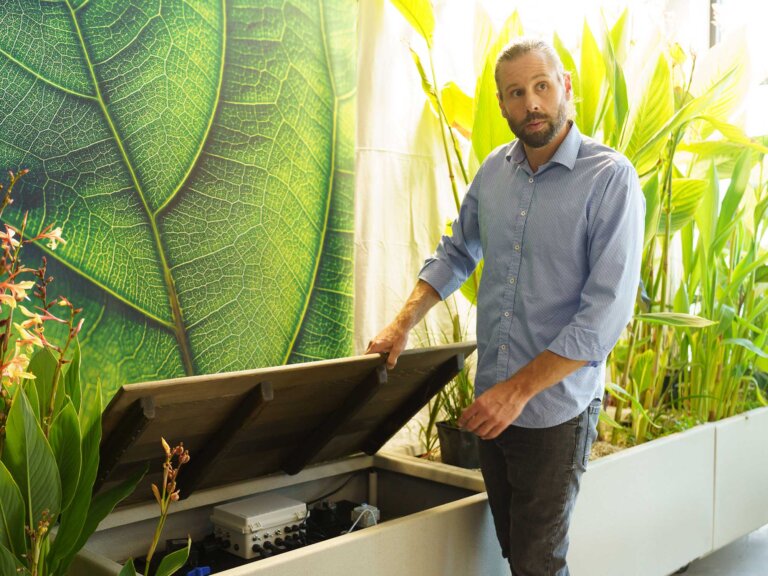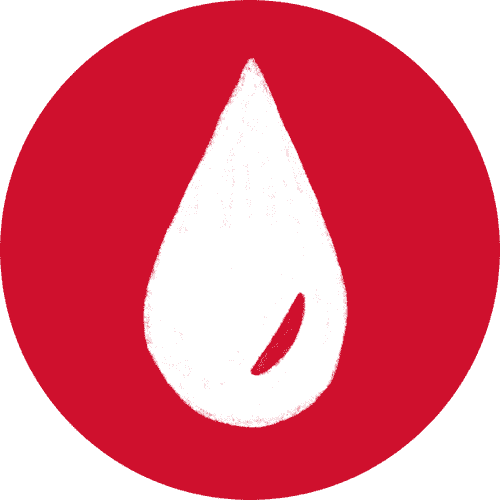 Plant-Powered Solutions
It's no coincidence that LeapFrog Design named their flagship product "the Estuary™." After all, the combination of their Smart Bench and Treatment Planters mimics the processes that happen in real-world wetlands and creates the same end product: clean water.
In LeapFrog's human-made version, the Estuary accomplishes the goal onsite — at individual homes. And because the greywater produced by these homes doesn't have to be pumped to distant water treatment plants, a great deal of energy is saved in the process.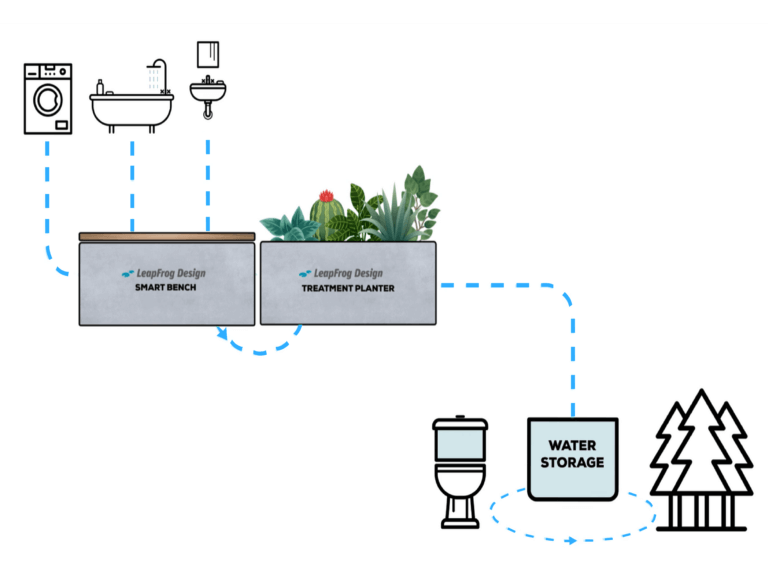 How It Works
Greywater is produced by sinks, showers and washing machines. After going down a home's drain, this water cycles into the Smart Bench and Treatment Planter. The live plants act like a mini-wetland, filtering impurities from the water.
Once cleaned, the water is then stored, still on site, for use in flushing toilets and watering plants and landscapes. It might even be available to extinguish spot fires in a wildfire emergency — all without the need for chemical treatments or transportation to distant facilities.
LeapFrog Design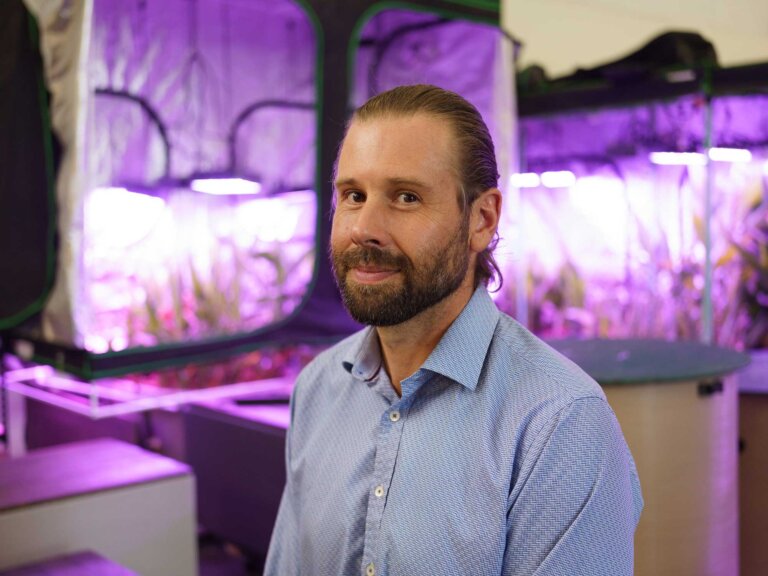 We can radically reduce the amount of energy used in treating wastewater by treating it at home.
— Adam DeHeer, Co-Founder and CEO, LeapFrog Design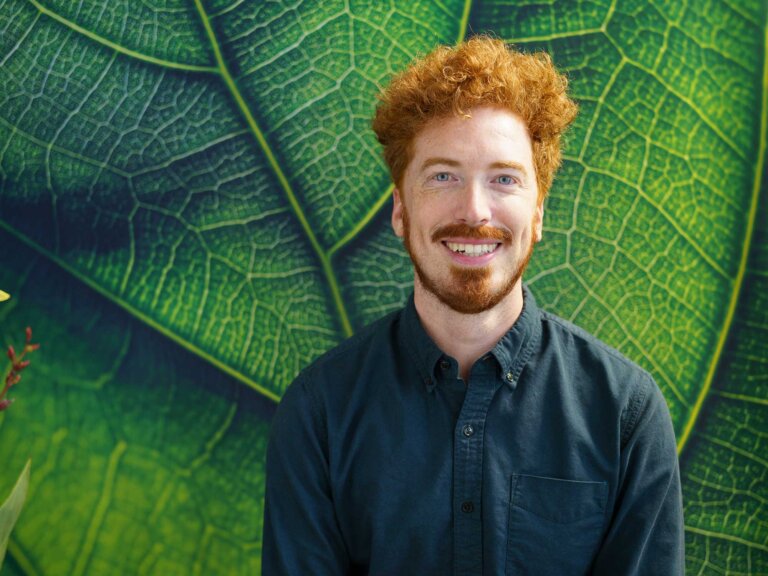 Both water scarcity and water pollution are huge problems in our country and around the world; water reuse solves both of them at the same time.
— Nicholas Sund, Co-Founder and & Head of Product, LeapFrog Design
Making Its Prineville Premier
Live In Oregon
LeapFrog's Estuary is proving its worth in nearby Prineville.
Solutions for Oregon — and Beyond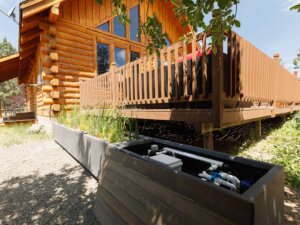 The idea for LeapFrog Design's Estuary has its roots in similar projects that Adam DeHeer and Nick Sund implemented in Lima, Peru, as grad students. Now headquartered in Bend, Oregon, they are bringing the same solutions to the United States, beginning right here in Oregon.
Starting Local
Central Oregon residents have long faced water scarcity and wildfire issues that are becoming increasingly common across the state — and the country. Prineville resident Ben Toops immediately saw the value in treating and storing water on site – his home hosts a LeapFrog Design installation.
Toops points out that the system can help maintain a greener landscape around the home, a bit of a luxury in arid Prineville. And the eye-pleasing greenery has practical implications too, providing a more fire-resistant zone around his home and a visual barrier, especially in circumstances where trees might need to be removed as a fire-proofing measure. The onsite water could even be used to supplement his well in the case of spot fires.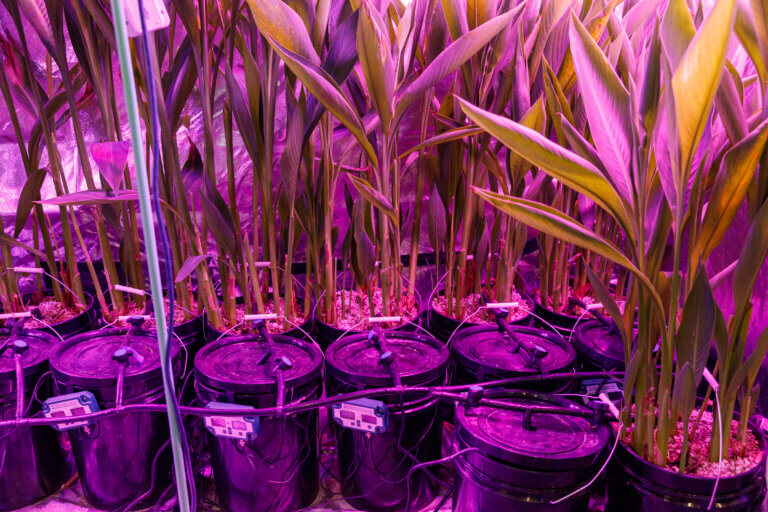 What's Next for LeapFrog?
After the successful launch of their first product, the Estuary, LeapFrog is now adapting their technology for blackwater treatment as well. This will allow homeowners to clean and reuse all wastewater from their homes.
LeapFrog's vision is that by 2030, 31,000 households will use LeapFrog systems to manage greywater reuse and blackwater treatment. This would mean 1.8 billion gallons of water conserved, $100 million in household water savings, 80,000 tons of CO2 emissions avoided, and 17 million gallons of untreated sewage discharge avoided at the end of the decade.

When Oregonians play lottery games, dollars add up for the programs and places that matter in Oregon, including economic development and job creation. Business Oregon is the agency that distributes the Oregon Lottery funds appointed to strengthening our economy. LeapFrog Design is just one company that has received Lottery dollars through Business Oregon to create new jobs while developing creative solutions to challenging problems. When you play Oregon Lottery games, you get more than the fun of playing (and sometimes the thrill of winning!), you also build a stronger Oregon.