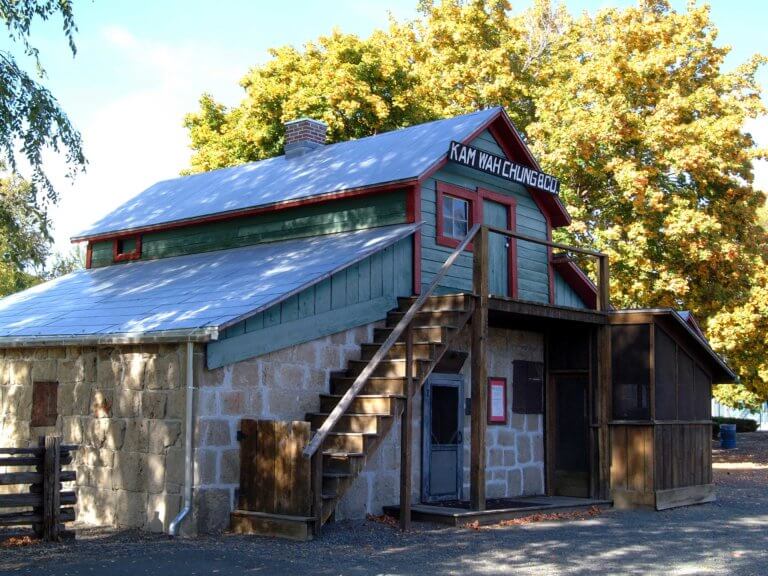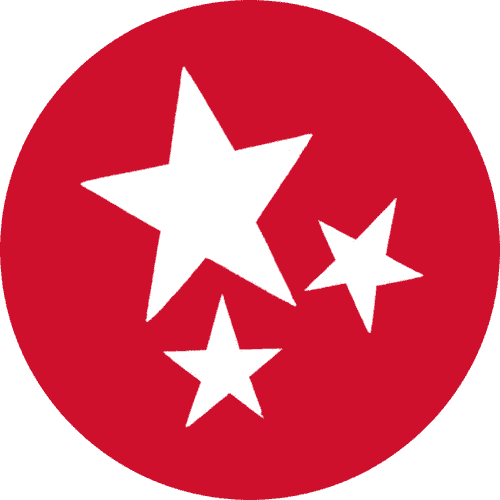 Kam Wah Chung — Partnership & Community
Kam Wah Chung, a state heritage site, represents an important time in Oregon's past. Constructed in 1866, the building originally served as a trading post in the city of John Day. This was a time when Oregon saw in influx of Chinese laborers, drawn by jobs in farming, mining, and railroad work. John Day became a center of this growing community, eventually boasting one of the largest Chinatowns on the West Coast.
In 1888, two Chinese immigrants bought the building and turned it into an all-around community center for new Chinese arrivals. The building comprised a general store and clinic, a center of religious worship, and even a hostel. Kam Wah Chung now preserves artifacts from the building that served as the heart of this community, but, just as importantly, it preserves the stories of the two men who centered their lives here for sixty years — and the often marginalized people they served.
Learn More
How Your Lottery Play Helps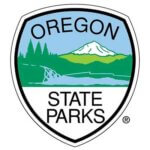 When you play Oregon Lottery games, you help support Oregon State Parks and State Heritage Areas like Kam Wah Chung. Thanks to Lottery-generated funds, along with visitor fees and some licensing fees, Oregon's most important places are preserved for us all, now and into the future. When you play, you play it forward — for Oregon!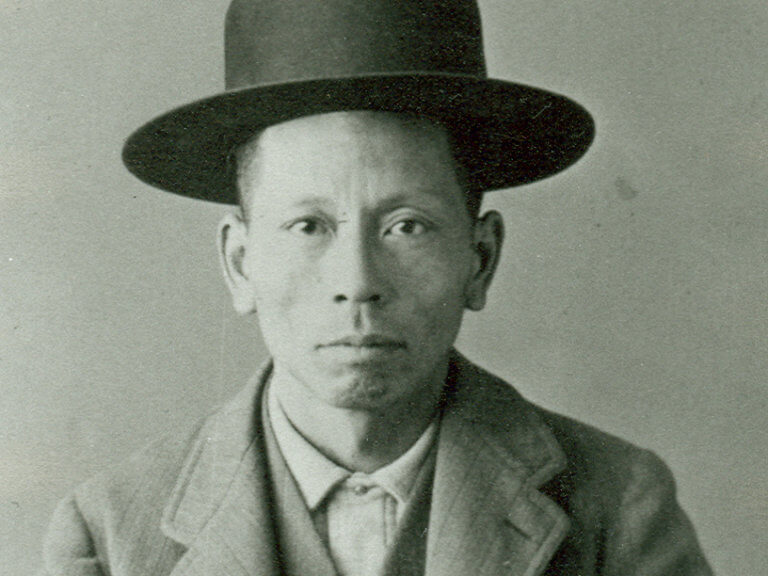 Lung On — Businessman and Entrepreneur
Born to a prosperous family in China, Lung On came to America with a distinct advantage: He was fluent in both Chinese and English. After forming a partnership with Ing Hay in the Kam Wah Chung Company, Lung On ran the business side of the operation. But he also invested in rental properties, mining claims, and other businesses — including the first car dealership in Eastern Oregon. Just as importantly, by using his skills as a translator he helped Chinese arrivals find work, navigate the law, and remain in touch with their families in China.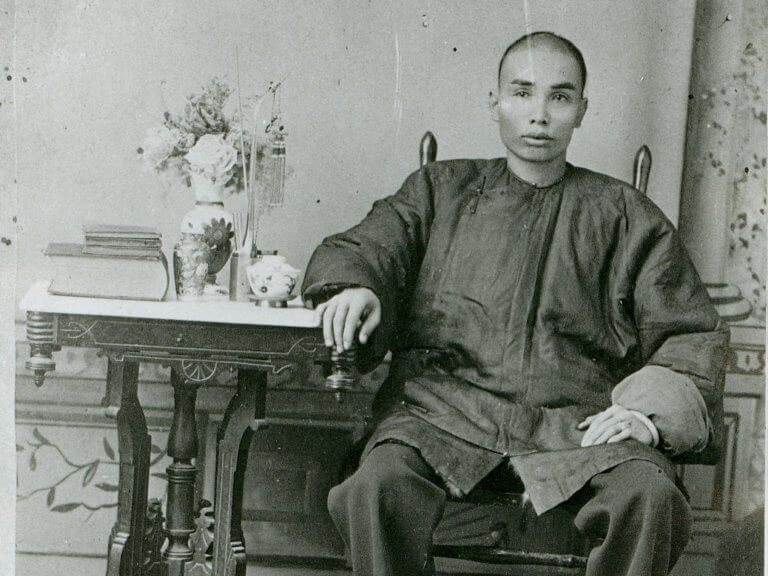 Ing "Doc" Hay — Herbalist
Through his practice at Kam Wah Chung, Doc Hay became a renowned practitioner of herbal medicine and a diagnostic method called pulsology, treating not just his local John-Day countrymen, but drawing patients from as far away as Portland and even Alaska and Oklahoma. The non-Chinese community learned of his prowess during the influenza outbreak of 1918, often returning to him (sometimes in secret) over the ensuing years. During the Depression, he often accepted—but didn't cash—checks for his services from struggling patients. His generosity, bedside manner, and the effectiveness of his treatments made him a highly regarded and respected practitioner.
Locked and Untouched for Many Years
A Cultural Time Capsule
When officials from the City of John Day finally opened the building some twenty years after Doc Hay's death, they discovered a world of artifacts more culturally valuable than anything they might have built to replace it.
Opening a the Door to a Different Era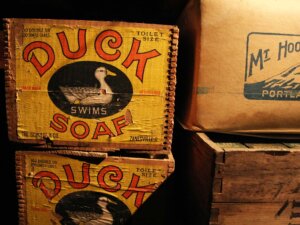 After Lung On's death in 1940, Doc Hay continued to practice at Kam Wah Chung until he retired to Portland, where he died in 1952. The building was inherited by Bob Wah (Doc Hay's nephew), who soon deeded it to the City of John Day. Years after Bob Wah's death, the City of John Day considered tearing Kam Wah Chung down to develop a city park. Luckily, the building was instead turned over to the John Day Historical Society in 1968. The value of its artifacts was finally appreciated as the historic treasure-trove that we see preserved today.
Containing not just the goods and furnishings of daily life, Kam Wah Chung was discovered to contain the largest intact collection of Chinese medicine and formulas in the world, a collection that is still being studied today.
If You Visit
Due to the building's limited capacity and the fragility of its artifacts, hours are limited seasonally. Advance reservations are recommended for Kam Wah Chung tours. For more information, contact Friends of Kam Wah Chung or Oregon State Parks.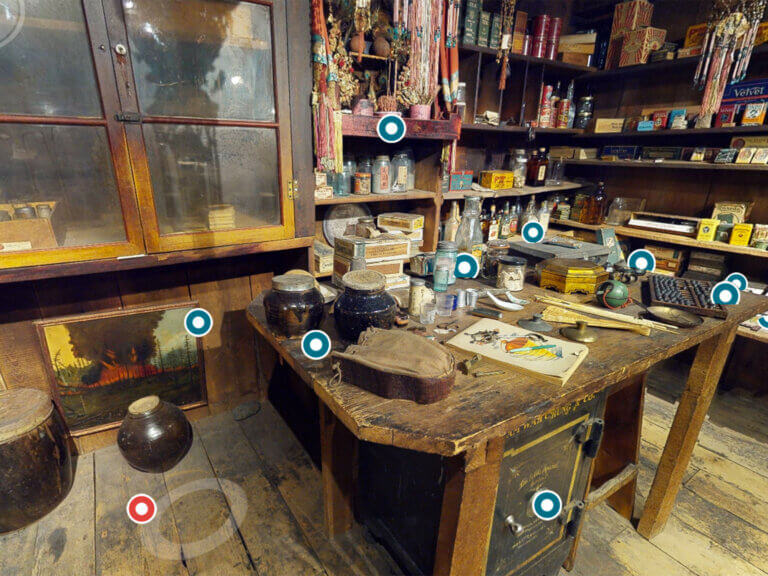 Visit Kam Wah Chung — Virtually!
State Heritage sites like Kam Wah Chung are cultural treasures, but vulnerable ones. They are often enclosed spaces with limited elbow room. It's easy to unintentionally jostle artifacts and exhibits. At the same time, it can be challenging for people to visit them in person, either because of distance or seasonality. And even if we can get there, we encounter structures that were built before ADA accessibility guidelines were ever imagined.
To address all of these issues, Oregon State Parks has created a 360-degree virtual tour of Kam Wah Chung! You can "enter" the building — from wherever you are — using your online device. You'll find an environment like the one pictured here, with many circles that indicate clickable content. A click maneuvers you to a better view of the item and opens additional explanatory media. Sponsored by the Oregon Lottery, the 360-Degree Tour of Kam Wah Chung will open this fascinating site to a new world of visitors. Check it out!
Take the Virtual Tour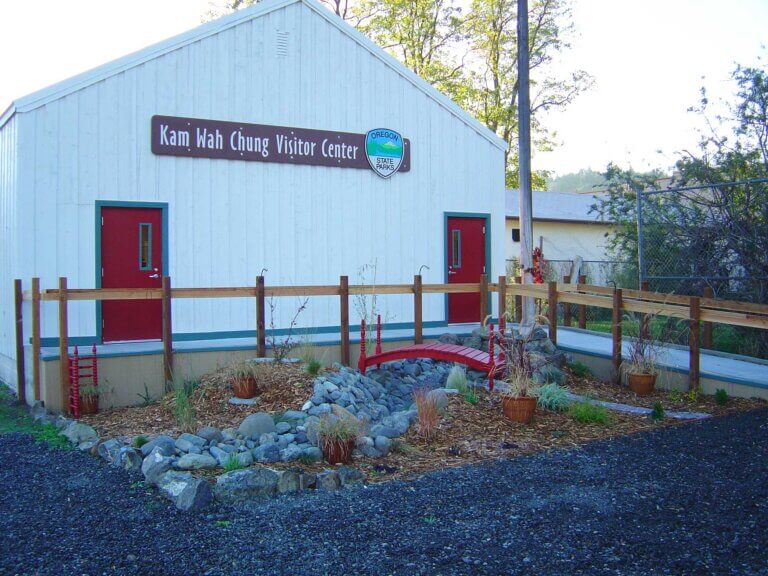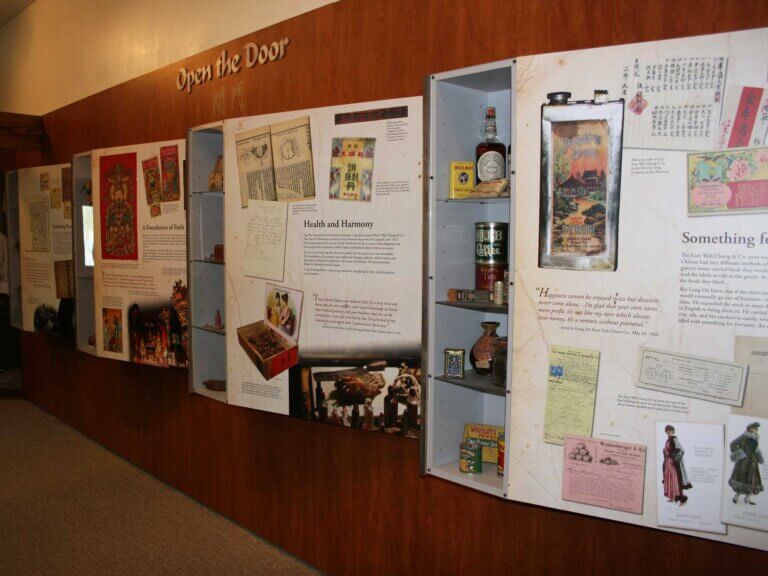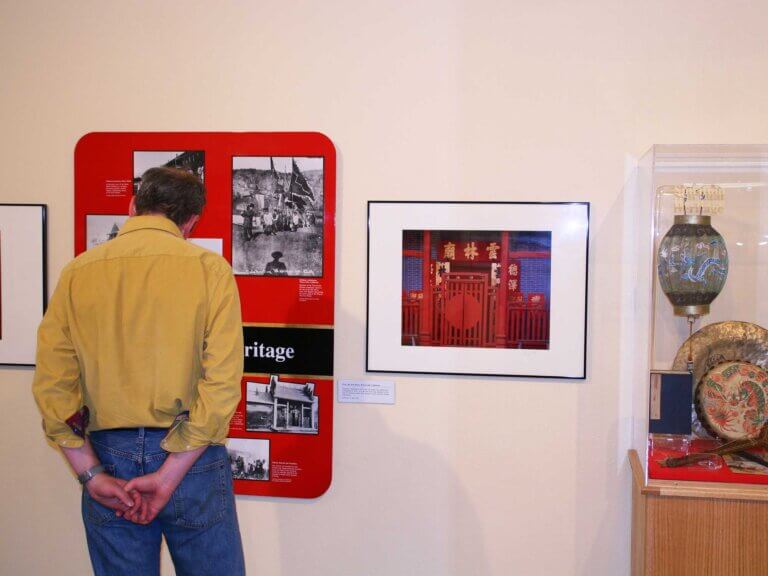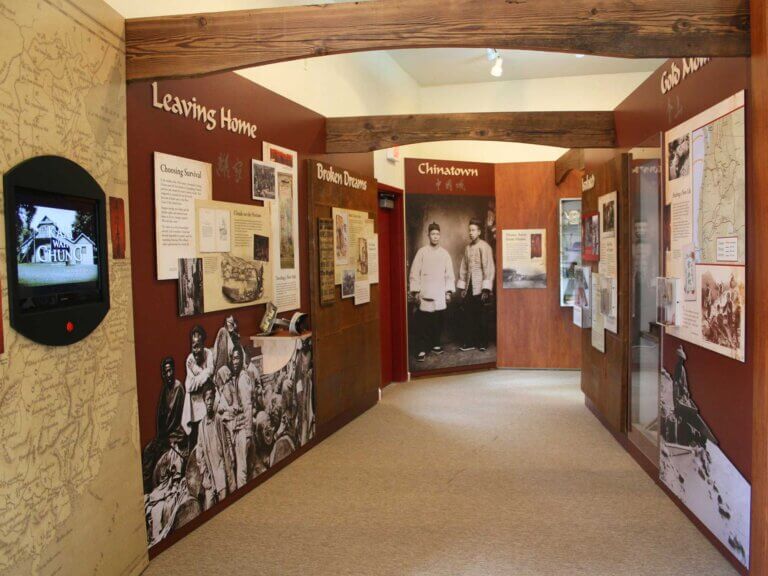 The Kam Wah Chung Visitor Center
The Kam Wah Chung building itself is maintained as much as possible in its original state. Interpretive signage and displays would disrupt the experience of the building and its contents as they would have appeared when Doc Hay and Lung On were in residence.
Not that interpretive signs, exhibits and displays are not an essential part of understanding the importance of this or any historical site! In the case of Kam Wah Chung, these features are available at the adjacent Visitors Center. With room to spread out and view exhibits, visitors can lose themselves in the backstory and context of the building, its artifacts, and, perhaps most importantly, the community that they served.