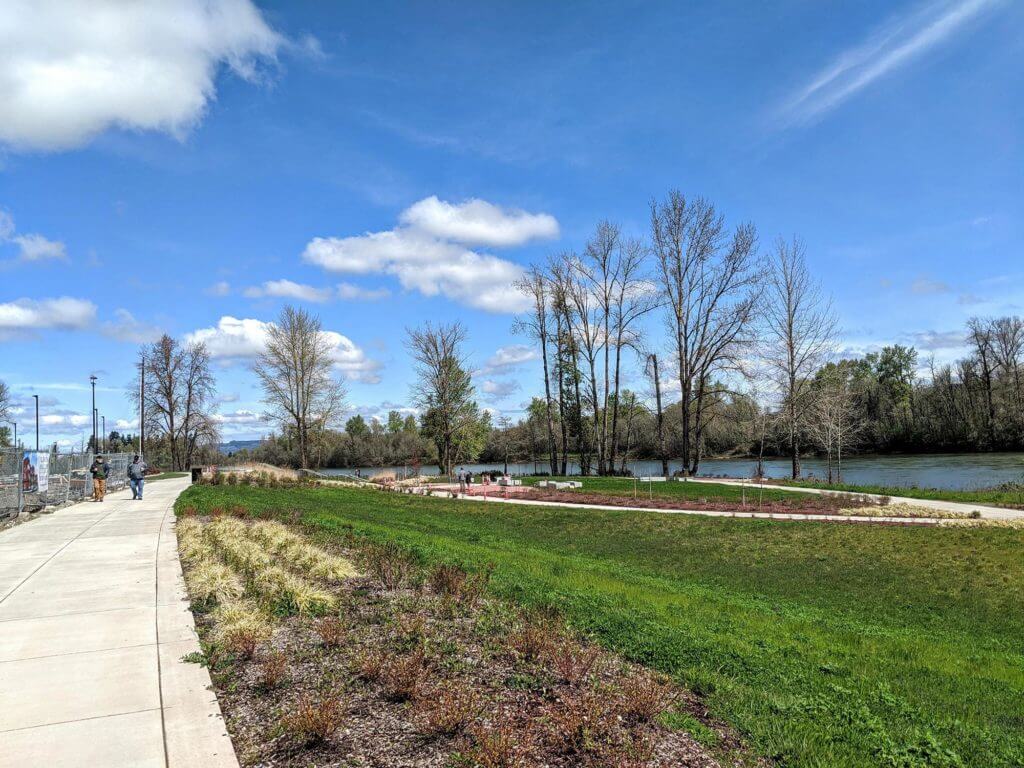 A Former Industrial Site Blossoms in Independence
Imagine an 18-acre parcel of property nestled between a historic Main Street and the scenic edge of the Willamette River. How could a small Oregon town use this setting to its very best advantage?
This was the question that presented itself to city leaders in Independence, Oregon, when a concrete mixing plant relocated. The riverfront tract they vacated was ripe for redevelopment.
Independence, a city of some 10,000 residents just south of Salem, regularly appears on lists of Oregon's fastest growing cities. With a recently redeveloped Main Street and a location that makes it handy to local colleges, valley vineyards and the Oregon coast, it's no wonder Independence needs room to expand its housing options and city services. The project on the riverfront would go a long way toward helping ease the town's growing pains.
More About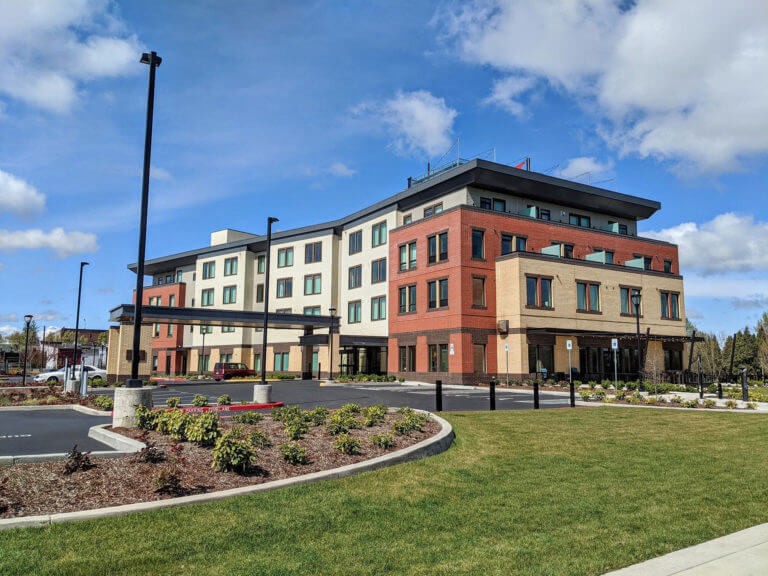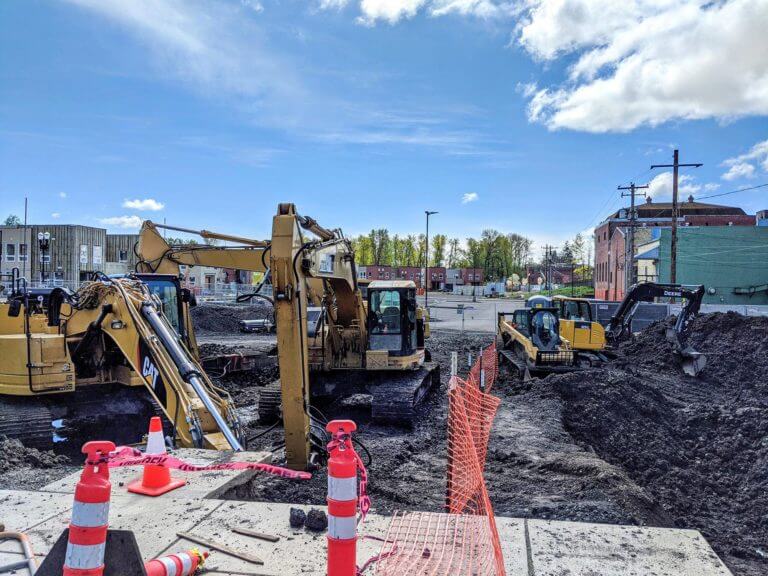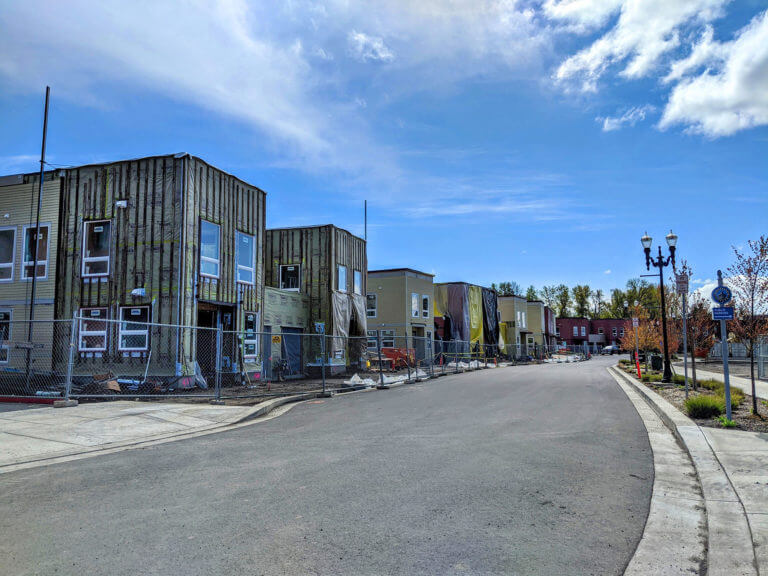 The Projects Keep Coming
Some of the Independence Landing projects, like the new Independence Hotel, have been completed. Others are still under construction, including new apartments and town homes adjacent to the Willamette River.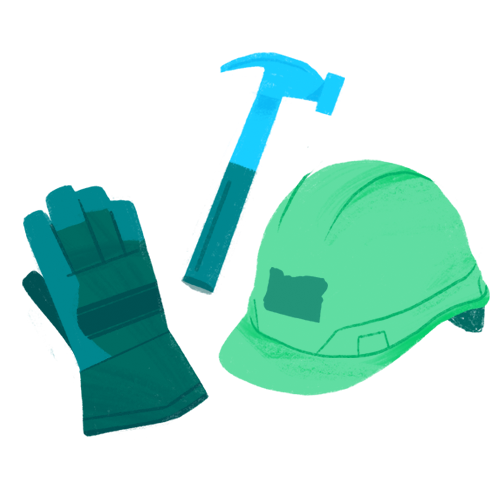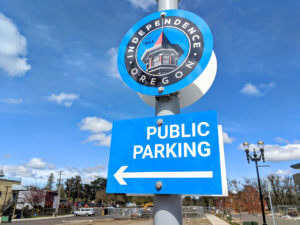 After purchasing the property, the city announced their plans. The site, now christened Independence Landing, would include more than 100 apartments and townhomes, as well as a 75-room boutique hotel. The riverfront itself would be developed to extend the walkway that borders the adjacent Riverview Park and amphitheater.
By the time construction was underway, Oregon Lottery dollars had helped prep the site—foundational work like removing asbestos and building streets and utilities. Additional grants were awarded to help develop the riverfront facilities. Over $4 million in lottery funds have been provided in bonds and grants through Business Oregon to help with development and construction—not to mention another $415,000 lottery grant through Oregon Parks & Recreation to develop the scenic riverfront park portion of the project.
In addition to providing much needed additional housing, the project will pay off in other ways. Once development is finished, it's predicted that it will spur between $3.5 million and $4 million worth of visitor spending each year, along with $2.5 million in yearly spending by residents. It's also expected to create between 40 and 65 construction jobs a year, along with as many as 30 jobs at the hotel—a big project that, thanks in part to lottery dollars, is truly a win-win for Independence residents, present and future.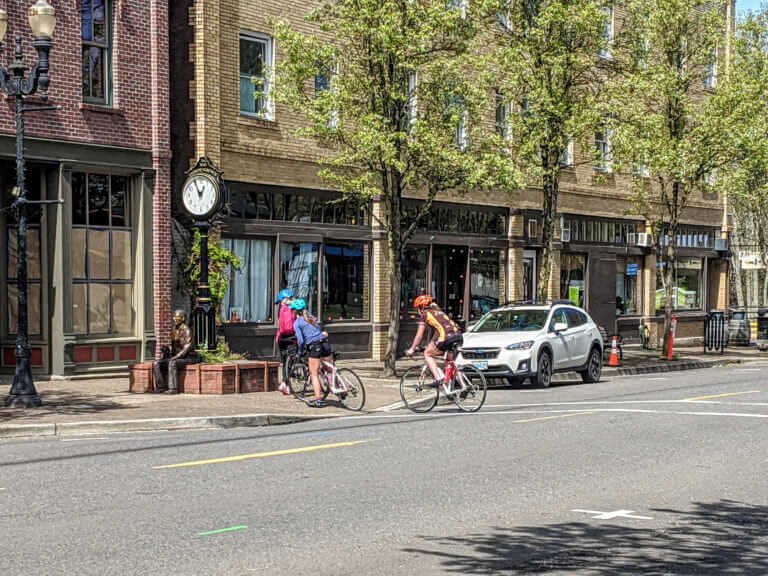 Willamette Scenic Bikeway
Established in 2010, the Willamette Scenic Bikeway is a 134-mile, moderate bike route that takes riders down the Willamette Valley between Champoeg State Park and Eugene's Armitage County Park. Although the route technically follows in the opposite bank of the Willamette River, many riders cross the bridge to Independence for a tasty lunch or a winery tour, or even for an overnight stay at one of the city's hotels or at the Biker/Boater Campground. Either way, bikers can ride a bit further south to the Buena Vista ferry—a great way to re-cross the river and return to the bikeway after bidding farewell to Independence.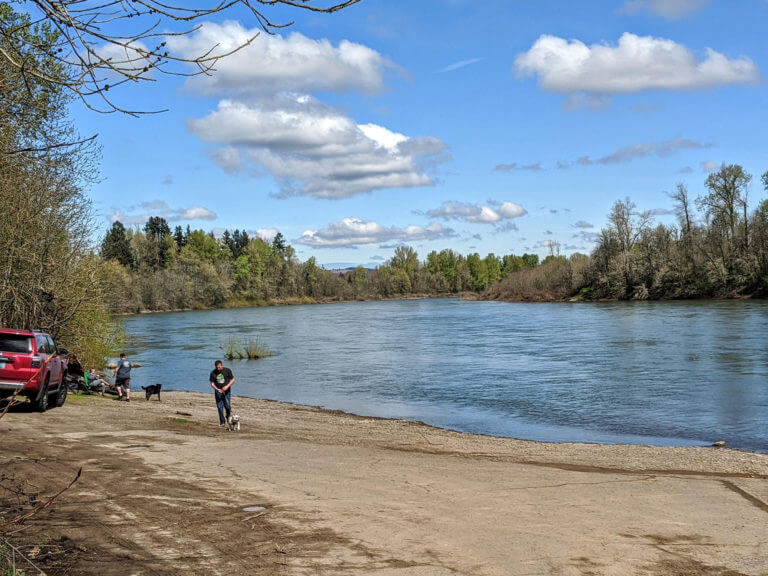 Willamette River Water Trail
This 217-mile water route descends from the Willamette River headwaters in the Cascade and Coast Ranges to the confluence of the Columbia River near Portland. Distinguished as one of only 20 National Water Trails in the U.S., the Willamette River Water Trail treats paddlers to views of forests and parks, farms and cities. A stop in Independence is an opportunity for a picnic lunch or an overnight stay. Lucky travelers may even get a view of Independence's resident ospreys wheeling on air currents overhead as they paddle downstream.