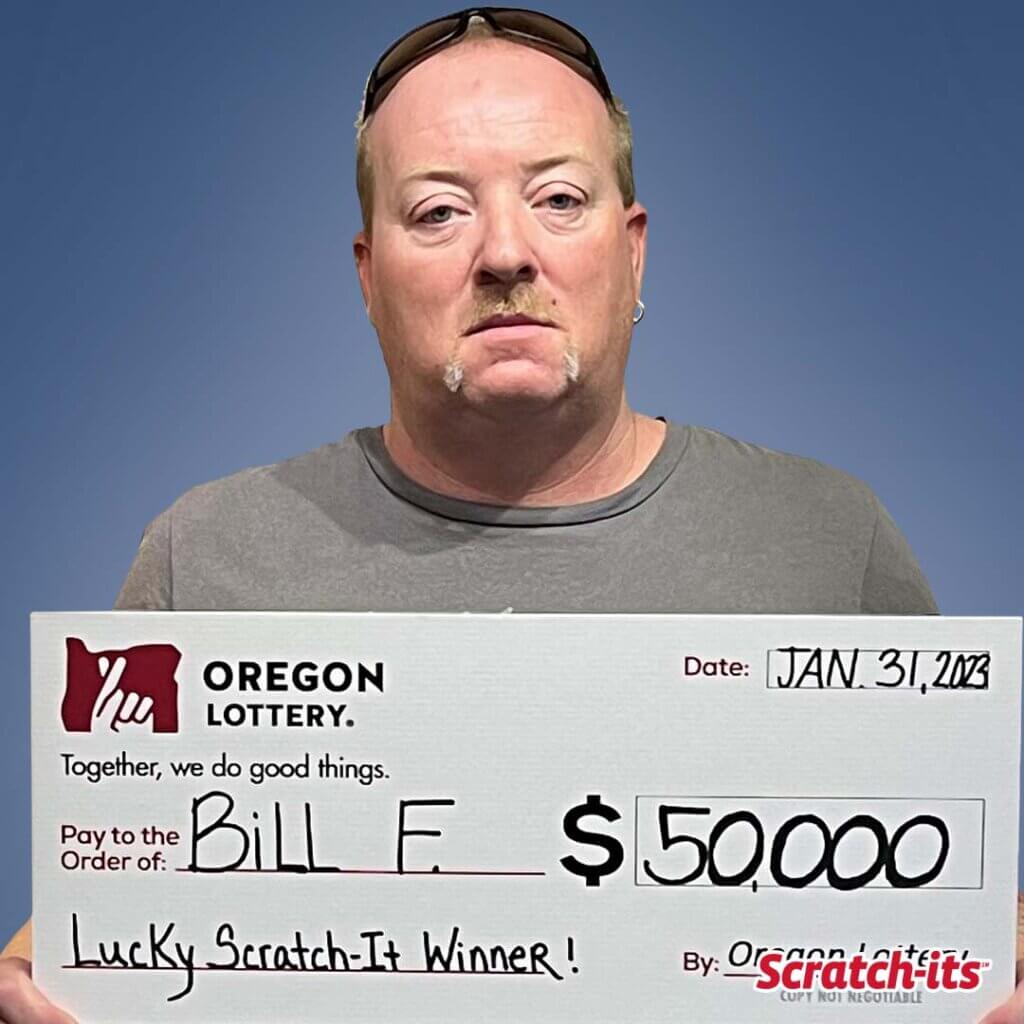 William F – Nyssa — 01/31/23
The Face of Delight
Don't let Bill's deadpan expression fool you — he was delighted to come see the Lottery folks to claim his $50,000 win!
Bill and his wife don't play often, but everyone needs a bit of fun now and then. They'd been taking care of his parents over the past year, a situation that could be challenging to anybody. When they were out buying gas in Nyssa, they decided it was time for a small splurge — so they picked up an Ace of Spades Scratch-it.
Still at the station, they started scratching, but stopped after clearing the second box. They could already see that they had a $50,000, top prize winner!
The money will come in handy for paying off some bills. Bill also plans to buy a new car for his wife. Hopefully she'll smile at least as broadly as Bill!