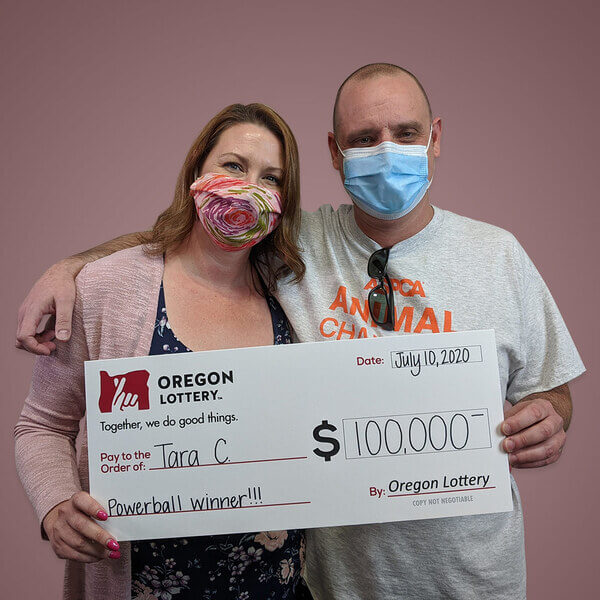 Tara C.Central Point — 07/04/20
Jackpot Trio for a Win
Tara and Craig like picking up a jackpot trio: one ticket each for Powerball, Mega Millions, and Oregon's Game Megabucks. They've been doing it for years, every Monday and Thursday like clockwork. But with the 4th of July holiday weekend coming up, they picked up an extra set on the Friday before. Maybe the holiday drawing would be lucky for them.
Despite this optimism, Craig admits that he sometimes waits quite a while to scan his tickets with the Oregon Lottery app, just as a way to extend the anticipation. In this case, he didn't check his tickets until Monday. That's when he discovered that their Powerball ticket was a $100,000 winner! "I kept scanning it over and over," he said, "just because it's so fun to see the stars on the app when you have a winner!" But he also had a problem—how to contact Tara while she was doing errands for work without shocking her with the happy news while she was driving.
"I was dropping off a dog at the groomers and could feel my phone vibrating over and over," Tara said. That's when she finally got Craig's message.
Now the couple just has to figure out what to do with their windfall. They definitely want to pay off some bills, and then they'll decide what comes next. Nice!