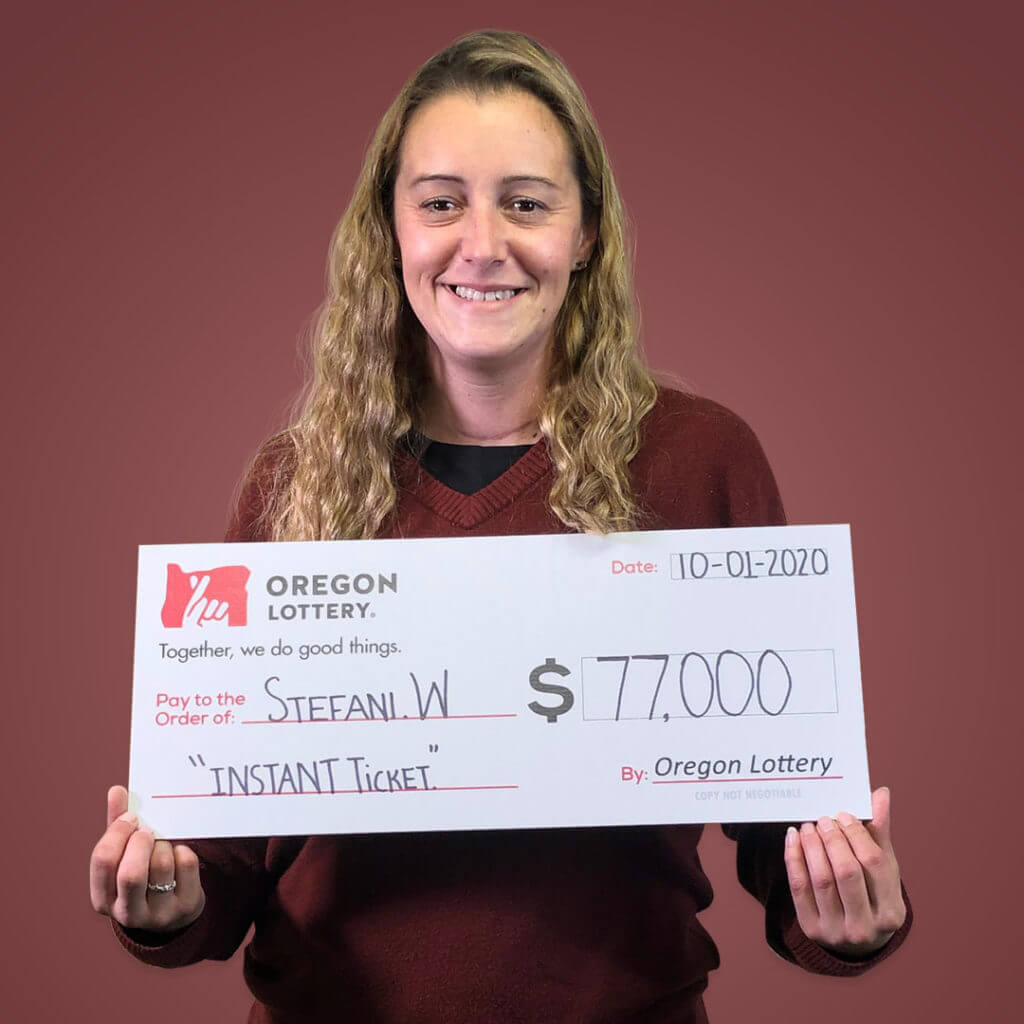 Stefani W – Heppner — 10/06/20
If at First You Don't Succeed, Play Second Chance
Stefani W. of Heppner knew she had to play the Hot 7's Scratch-it game because of the $77,000 top prize.
"My parents were married in 1977 and 77 has always been my lucky number," said Stefani. "So when I saw that the top prize was $77,000, I had to play it."
Despite spotting her lucky number, she didn't win the top prize with her ticket purchase. Luckily, Stefani knew that she could enter her non-winning Scratch-it into the Lottery's Second Chance drawing for a final chance at the $77,000 top prize. "I got the email saying I'd won, but I couldn't believe it. I called the Lottery and asked if it was a scam, and they said it's definitely not!'"
Stefani collected her prize and will be having some fun with her unexpected windfall.