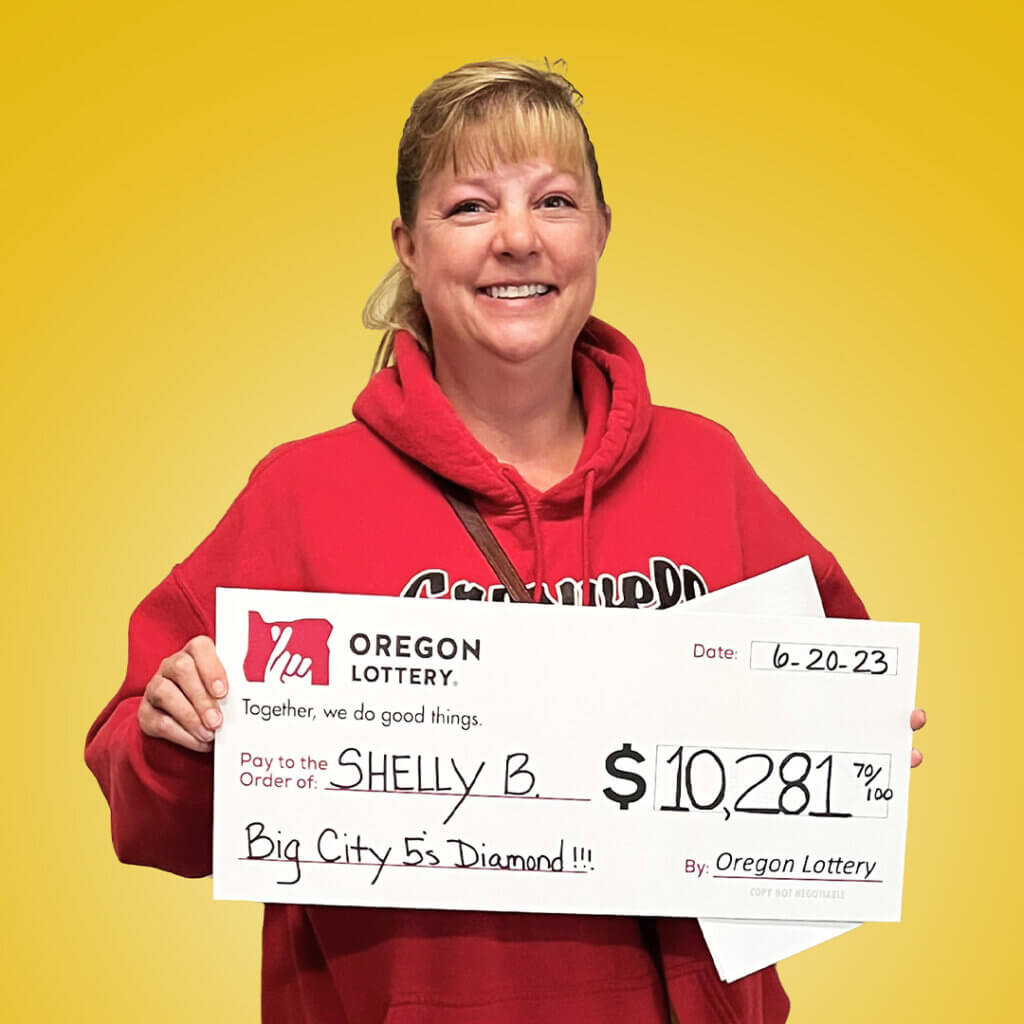 Shelly B – Creswell — 06/20/23
A Jewel of a Night in Creswell
Meet Shelly, a proud resident of Creswell, who has a soft spot for the thrill of "Big City 5's Diamond Jackpot." Her go-to spot for a good time? The B & B Lounge right in her hometown. Shelly had been keeping her eye on the rising jackpot, and decided it was time to test her luck.
Shelly slipped some money into the machine and started pressing the play button. The anticipation built until, unbelievably, all the diamonds suddenly aligned, and the machine erupted with an astounding $10,281 jackpot!
Shelly wasted no time getting to Salem to claim her prize. Her first order of business? Paying off her credit card — a smart move. Cheers to Shelly and her big win!