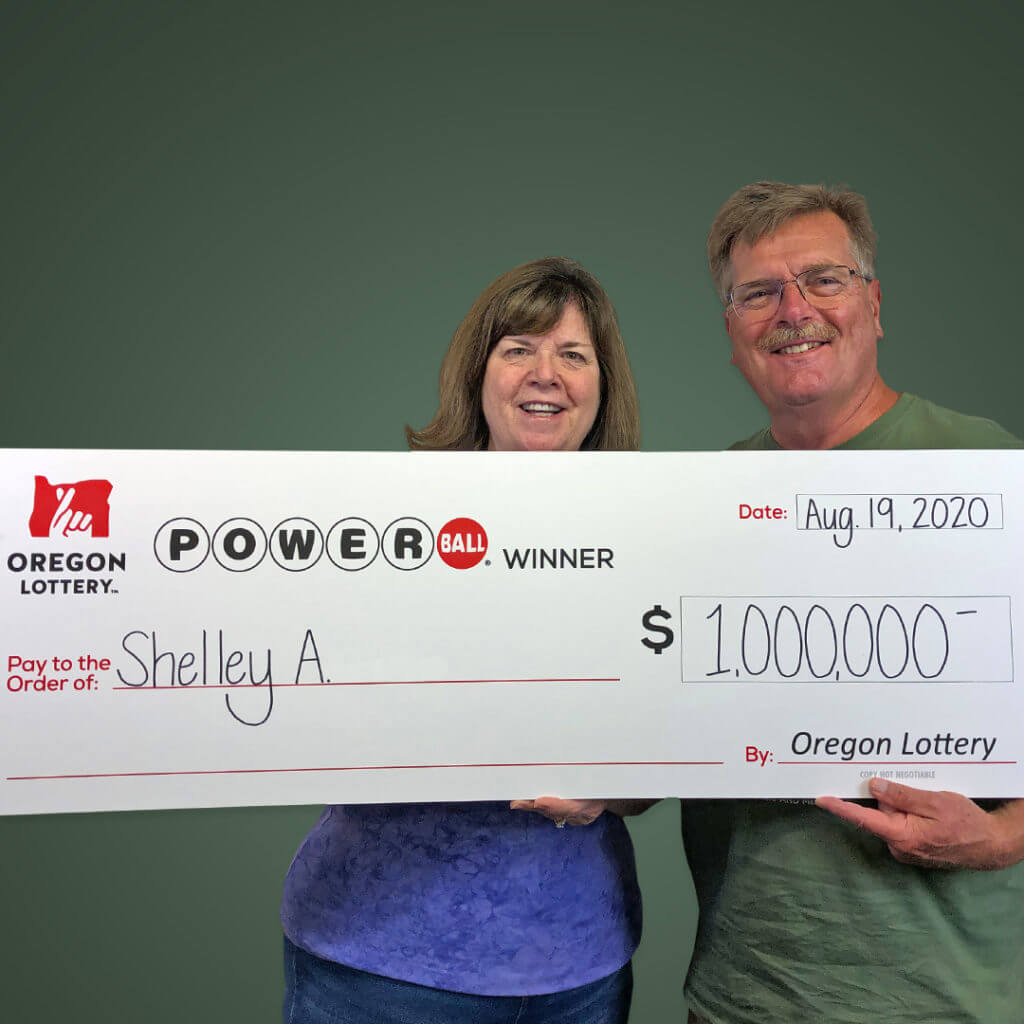 Shelley A.Bend — 08/02/20
Don't Just Buy a Ticket – Check it Too
Sometimes a jackpot ticket will ride around in a purse or wallet for weeks before the owner finally remembers to check it to see if they won anything. That's exactly how it happened with Shelley. She'd purchased a Powerball ticket, but kept forgetting to check it after the drawing. Until, that is, she was shopping at her local Safeway. Almost as an afterthought, Shelley ran her ticket under the self-serve Lottery scanner after buying her groceries.
Then she had the clerk re-scan it, just to make sure.
That's when Shelley really understood some unexpected news: She's won $1 million in a Powerball drawing!
"When I realized I won a million dollars, my husband and the clerk couldn't even see how happy I was because I had a mask on!" she said. "But I was VERY happy; in fact, I didn't believe it!"
Although Shelley has been a long-term Powerball player, she'd won only a few dollars here and there. She never expected she'd someday walk away with a cool million. Congrats, Shelley!