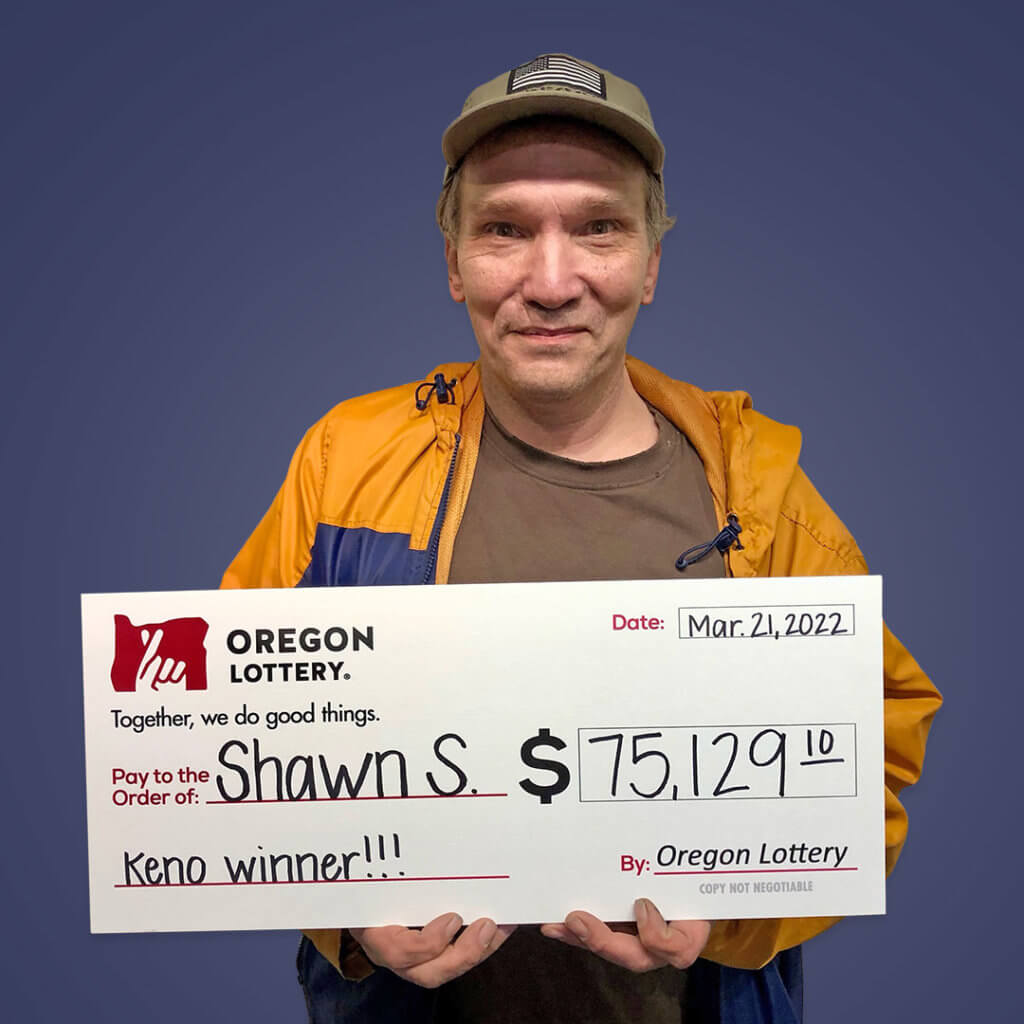 Shawn S.Oakridge — 03/20/22
Family Luck
When Oakridge resident Shawn S. found out his routine Keno numbers were winners, he initially thought he'd won about $30,000. To his surprise, he found out he'd actually won even bigger —$75,129.10!
He's not the only lucky one in his family. According to Shawn, his grandparents also won a substantial prize in the Boston Lottery several years ago. That's some great family luck.
Shawn plans to use his winnings to pay off his car and to take his family to Las Vegas.
Congratulations, Shawn!