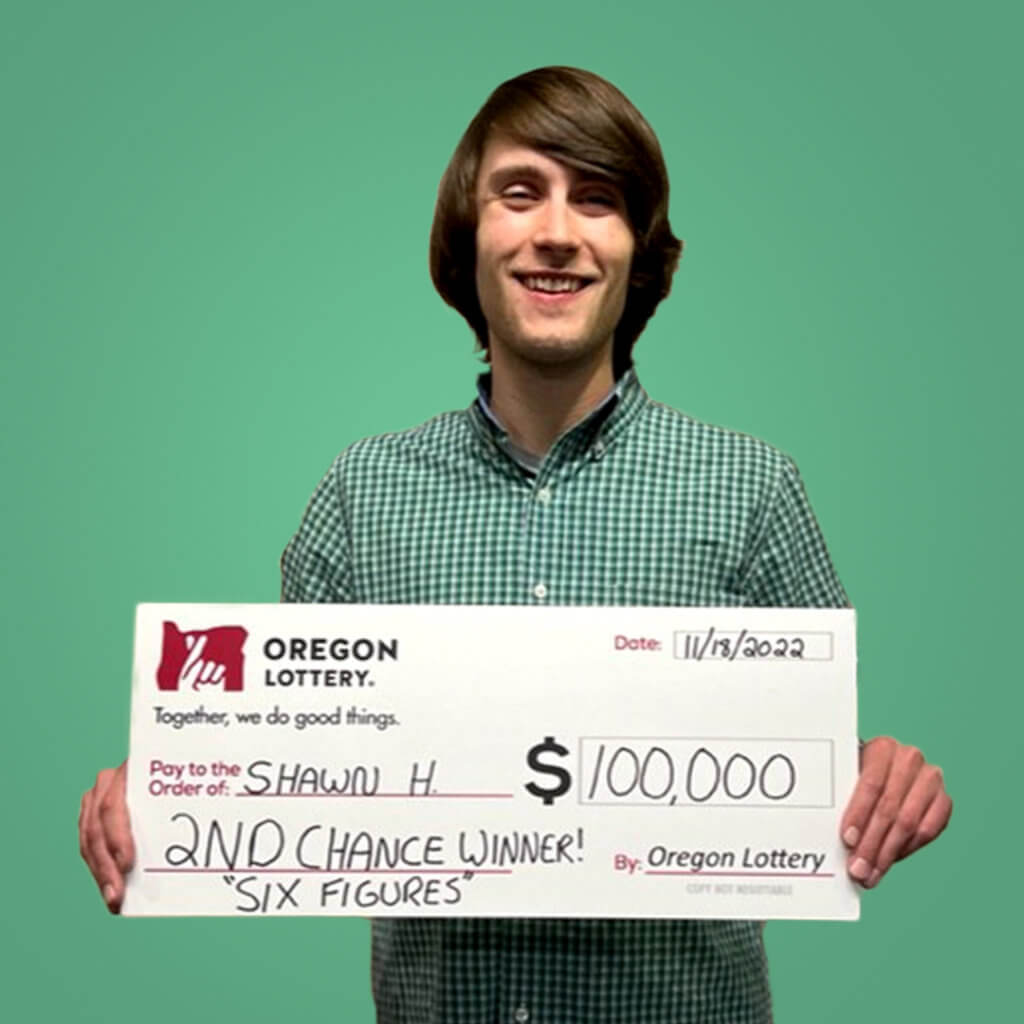 Shawn H – Gresham — 11/08/22
Keeping in Touch with Oregon Roots
Although Shawn now lives in Las Vegas, his parents still live in Gresham. Shawn was visiting his home state in January when he picked up a couple of Six Figures Scratch-its. Unfortunately, neither was a winner.
But Shawn's an optimistic sort; he figured it couldn't hurt to enter them in the game's Second Chance drawing — so he did.
Fast forward several months. Shawn is back in Vegas, checking his phone (as one does) while on his lunch break at work. He knew there would be a Second Chance drawing that particular day. He opened the Oregon Lottery app to see if the winners had been posted. That's when Shawn got the shock of his life: His name was included as a $100,000 winner!
After verifying the good news, Shawn immediately booked a flight back to Oregon to claim his win. His beaming parents made the trip with him from Gresham to Lottery Headquarters in Salem.
Shawn's parents could not be prouder of his work ethic and entrepreneurial spirit. His dad had loaned Shawn $50,000 a few years back to get started on a home. Shawn is super excited to be able to now pay his dad back and fully own his own home. He may even use some of his win for a couple of remodeling projects.
Shawn and his parents made a fun family day of their trip to Lottery Headquarters. And it wouldn't surprise us if, just maybe, Shawn used the occasion to pick up a couple more Oregon Lottery Scratch-its!