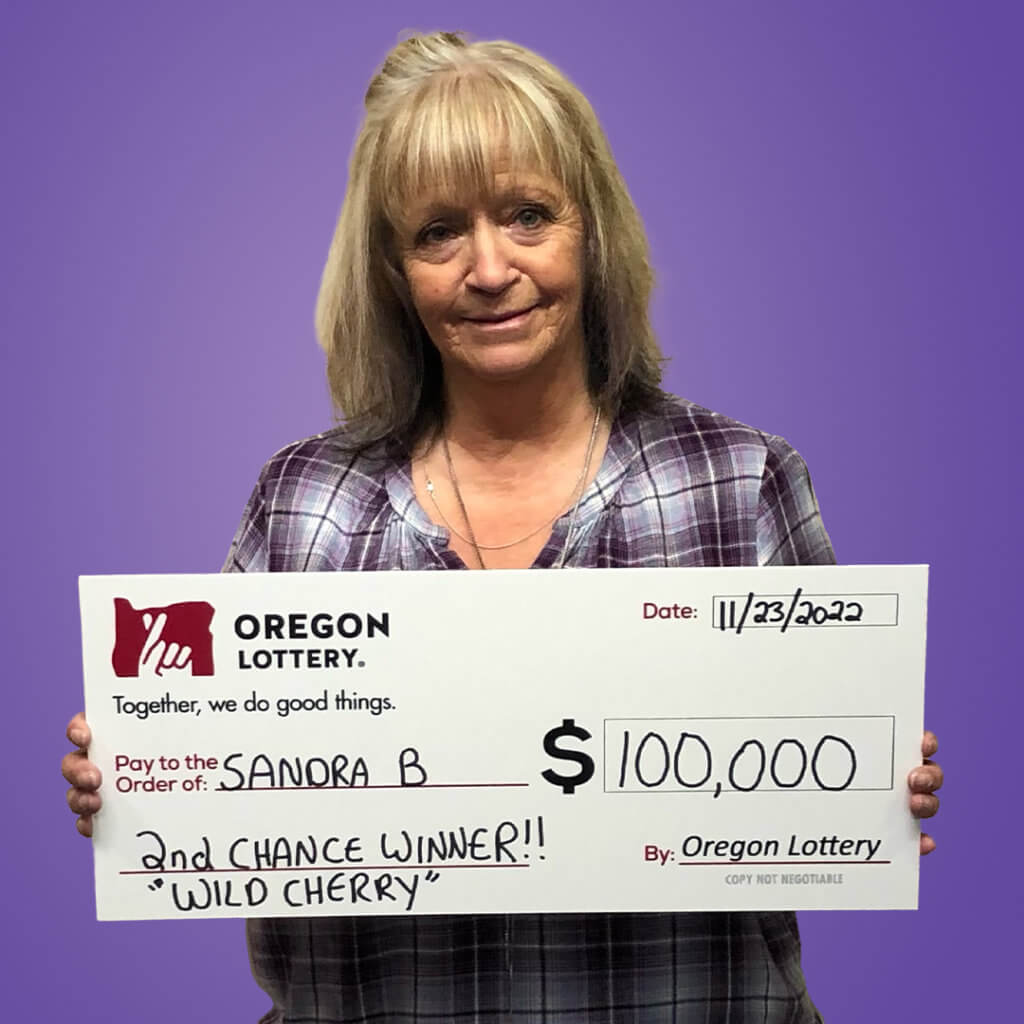 Sandra B.Portland — 11/23/22
A Win Out of Nowhere
Grocery shopping. There's nothing more normal and unremarkable than stopping at the market to stock up on food and cleaning supplies. No one expects to leave the supermarket shaking with excitement.
Sandra certainly didn't expect anything like that. But as she filled her cart, her phone pinged. She saw that she had an unexpected message from a State of Oregon office and decided she'd better check it. And that's when she got exciting news: one of her non-winning Wild Cherry Crossword Scratch-its had been drawn in the game's Second Chance drawing. She was the winner of the final top prize — $100,000!
Sandra was so shocked that she abandoned her groceries and hurried home to call the Lottery (yes, shaking with excitement), just to make sure she hadn't misheard. Lottery officials confirmed it. She was a winner!
Sandra has been a caretaker for more than 25 years, including caring for one of her own sisters fulltime. She had been very worried about her home situation because, after eight years, she was notified the house was being sold and she would have to move. Her Second Chance win will help Sandra afford the down payment on a home of her own.
Sandra's best friend came with her to the lottery office to pick up her prize. She spoke about Sandra's big heart and how deserving she was of this unexpected and lucky win. It couldn't have happened to a nicer person.
Let's just hope Sandra has calmed down enough by now to restock her refrigerator!
Just a note: We normally contact Second Chance winners by email. Since we hadn't heard back from Sandra, we assumed our message ended up in her junk folder and gave her a call. If you're a Second Chance player, keep your contact information up-to-date so we don't risk shocking you someday too!