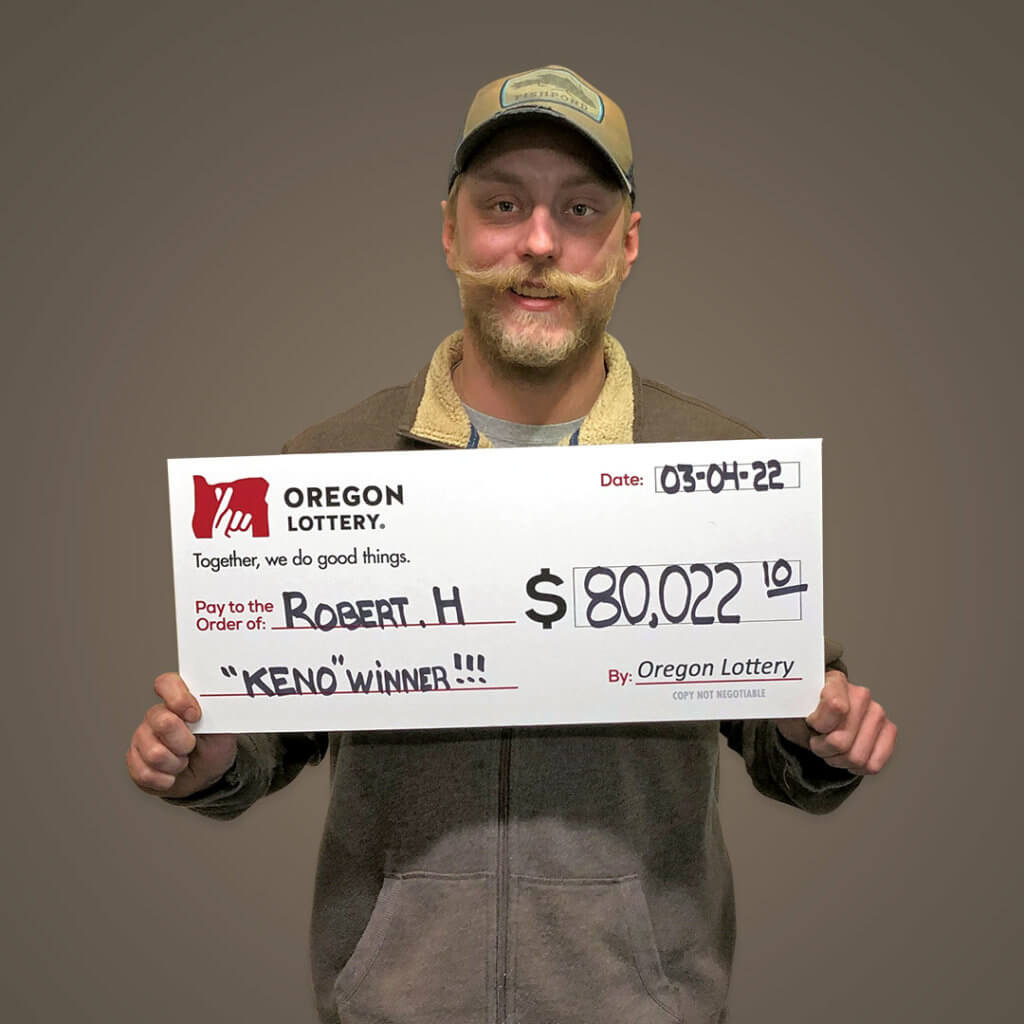 Robert "Bobby" H.Redmond — 03/04/22
Karma & Keno
Redmond resident Robert "Bobby" H. was finishing up at Ashley's Café when he decided to play an interesting game of chance with the server and his Keno tickets. Holding an 8-spot Keno ticket in each hand, he asked the server to pick one for herself. She picked the ticket in Bobby's left hand. The one in his right, however, ended up winning $80,022.10!
"If she'd picked that one, she would have won," said Bobby. "It must have been karma for me."
After he discovered his ticket was a winner, he tipped the server $200. He now plans to put some of his prize in savings and use a portion for a new truck.
Congratulations, Bobby!